Brandon Jenner Shares Pics from Baby Shower with Girlfriend Cayley Stoker & He Feels like the Luckiest Man Alive
Caitlyn Jenner's son Brandon will soon become the father of twins with his girlfriend, Cayley Stoker. Grateful for the abundance of love in his life, Brandon shared his joy with fans.
On Wednesday, Brandon Jenner took to social media with a slideshow of pictures taken at Cayley's baby shower held in Malibu. Bursting with pride, the 38-year-old television personality captioned the images, "I feel like the luckiest man alive."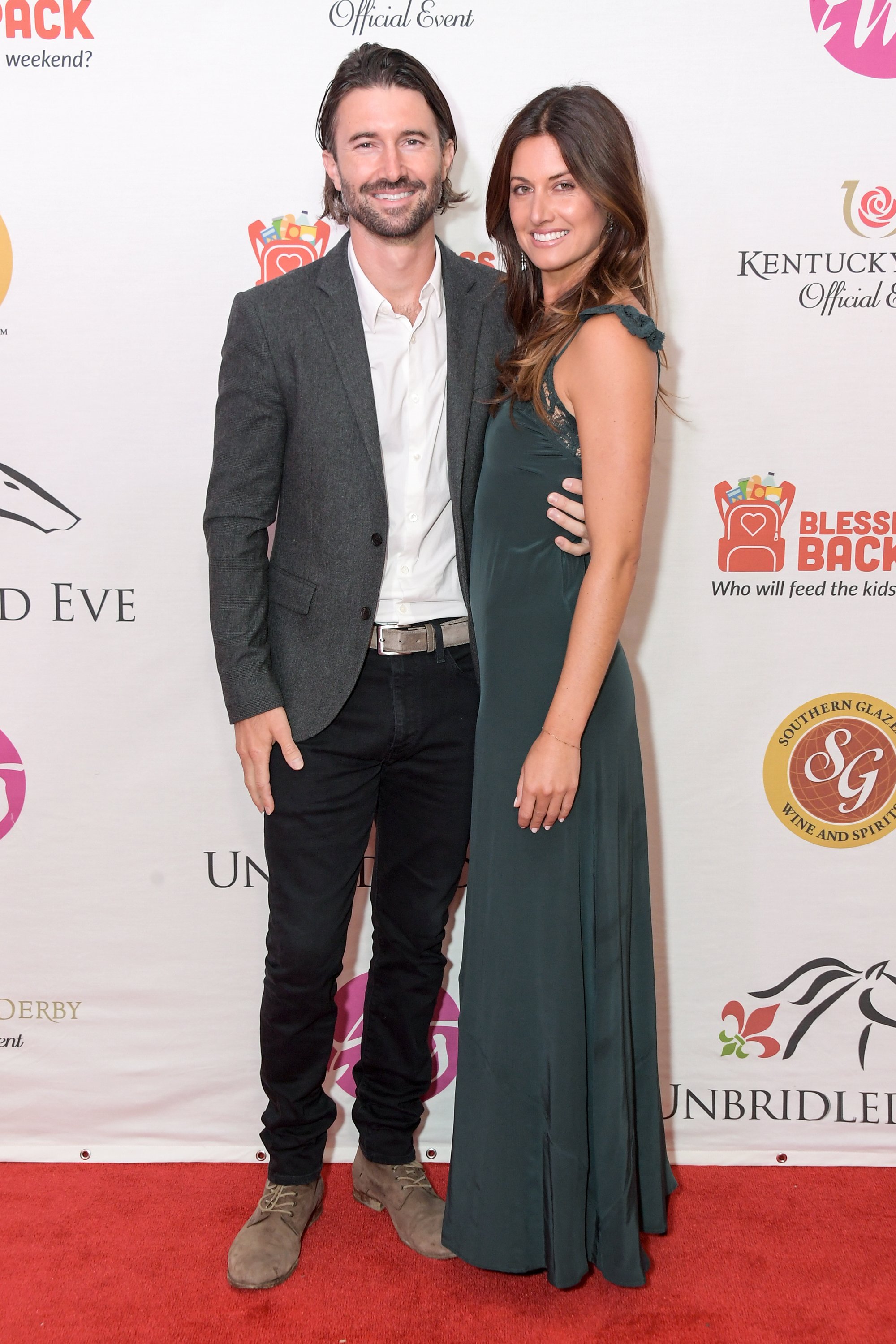 Brandon went casual in jeans and a white t-shirt while the pregnancy glow had Cayley radiant in an off the shoulder floral dress that accentuated her baby bump.
The couple looked very much in love as Brandon had his arms wrapped around Cayley and her baby bump in some of the snaps, while others featured smiling group pictures taken with their special guests.
Brandon's parents Linda Thompson and Caitlyn Jenner attended the special day, as well as Caitlyn's business partner and close friend Sophia Hutchins.
Brandon's ex-wife Leah Jenner also shared in the celebrations. The pair split amicably in September 2018 after 14 years together, and share a daughter named Eva. 
Leah and Cayley have a good relationship, and Leah also took to social media with a sweet picture alongside the mom-to-be in celebration of the special day.
"Sometimes you just get lucky in life. @caylita, you are a gift to me and Eva. #sistermamas," Leah captioned the image.
During an interview in August last year, Brandon told PEOPLE that his divorce from Leah took "some time" to finalize.
The couple handled their split the best way they knew how, and now that both of them moved on, they only want the best for each other while also co-parenting their daughter.
However, all focus is now on Cayley, who is set to give birth next month, and Brandon added during the interview that they are "madly in love" and "very excited" to welcome their twins into the world.
When Cayley found out about her pregnancy, she, Brandon, and Leah decided to break the news to 3-year-old Eva James together. Since then, the toddler can't wait to become a big sister.
In December, Brandon Jenner and Cayley decided to spend some alone time together in the mountains before the arrival of their twins.
In a slideshow of images Brandon only captioned "Baby," the 38-year-old shared breathtaking pictures of the mountains and their cozy retreat. Judging by their beaming smiles, the couple clearly enjoyed the time together.