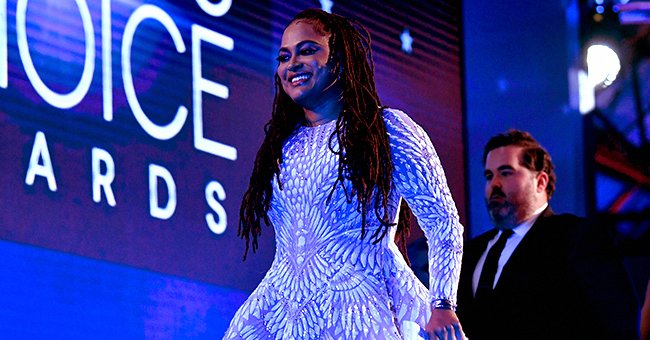 Getty Images
Ava DuVernay Delivers Powerful Speech at the 2020 Critics' Choice Awards after Golden Globes Snub

Ava DuVernay thanked critics and called for social advocacy during a powerful acceptance speech at the Critics' Choice Awards on Sunday. The acclaimed filmmaker accepted the honor for her 2019 Netflix series "When They See Us."
DuVernay beamed with pride on Sunday as she went on stage with some "When They See Us" cast and crew members to accept the trophy for the Critics' Choice Best Limited Series.
Ava DuVernay at the 25th Annual Critics' Choice Awards on Jan. 12, 2020 in California | Photo: Getty Images
"Thank you to the critics for finally letting us take the stage. Yes!" she began while reading from a piece of paper. "We made a four-part, five-hour film. It was an act of love. 179 actors, 117 of them had speaking parts."
The California-born producer reportedly rejoiced at not having to bother with hair and makeup
DuVernay continued to thank the 312 members of the crew, her co-writers, and fellow producers before turning the spotlight on the folks working with streaming giant Netflix, "who let a black woman do her thing."
"When They See Us," which premiered on Netflix last May, tells the real-life stories of the "Exonerated Five" – a group of five New York teens who were wrongfully accused and convicted of sexual assault in 1989 and exonerated in December 2002 after new evidence surfaced.
DuVernay named all five men – Yusef Salaam, Kevin Richardson, Antron McCray, Raymond Santana, and Korey Wise – in her poignant speech, saying they now "stand for something larger than they ever imagined."
She continued urging everyone to play active roles in enthroning social justice:
"If you watched their story and felt something in that moment, I invite you to consider doing something. There's no right thing to do. Do what you feel where you are, but don't let your anger and sadness be all. Cases like this are happening all around the world, in this country most specifically on our watch. People who are poor and innocent are behind bars while the rich and guilty walk free and gain power."
DuVernay wrapped up her moving address with some words of wisdom from the late poet Audre Lorde who said: "When we speak, we are afraid our words will not be heard or welcomed; but when we are silent we are still afraid. So it is better to speak."
According to the Hollywood Reporter, DuVernay's Critics' Choice win comes after "When They See Us" was utterly snubbed at this year's Golden Globes and only won two of the 16 awards for which it was nominated at the 2019 Emmys.
Per ET Online, DuVernay even made a joke about the Netflix series not getting any recognition from the Golden Globes. The California-born producer reportedly rejoiced at not having to bother with hair and makeup for the January 5 event.
Besides the Best Limited Series win, "When They See Us" was also the most-nominated show at the 2020 Critics' Choice Awards, and one of the star actors, Jharrel Jerome, took home the honor for Best Actor in a Limited Series or Movie Made for Television.
Please fill in your e-mail so we can share with you our top stories!