Shaquille O'Neal and Ex-Wife Shaunie Celebrate Son Shareef's 20th Birthday with Sweet Tributes
Shaquille O'Neal, former NBA star, and "Basketball Wives" star, Shaunie may have separated after years of marriage, but the parents endeavor to be in the lives of their children.
Recently, their son, Shareef, turned twenty, and the onscreen stars couldn't curtail their joy as they shared images and posts of the young blood.
Shaquille collaged images of himself and his son, as a baby and as a young boy. Both father and son looked cheerful in every picture. Then he wrote that he is "proud" of his "big Man."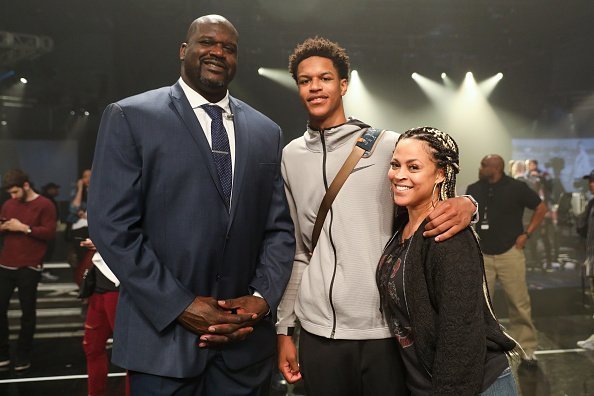 Mama was sure to show her love, too, as she uploaded a series of photos featuring baby Shareef, then her son as a grown boy. She captioned it:
"Happy Birthday…I am so proud to call you my son. You are caring, loving, smart and extremely talented...I'm beyond proud of you, and I love you so much."
The mother's love for her son cannot be contested, and Shaunie proved this to be true two years ago when she stood by her son, who underwent heart surgery.
She shared an image on her social media page, displaying her son's condition, while she detailed how "heartbreaking" the moment was.
Shaunie stayed by her son's bedside when he needed her to, and upon recovery, he tattooed her face on his body.
Thankfully, the surgery was a success, and one year down the line, the UCLA basketball player expressed his gratitude on Instagram.
The 20-year-old posted the throwback image of himself, and he explained how much healing his body has had. He wrote:
"One year has passed by since my heart surgery ... a year ago today i was scared for my life ..a year ago today I was learning how to walk again..."
One lesson Shareef learned from the whole process is to spread love, and he mentioned that he would "help create a system for HS and college athletes to get their hearts checked before participating in sports."
While the basketballer ended his 2019 with this promise, his mom began the new year strong, by posting an image that saw herself and her kids, Shareef, Shariq, Amirah, Myles, Me'arah, all dripping in style and finesse.
The mother of five wished her fans and followers a happy New year, and detailed lessons learned all through the year, and how she intends to progress towards the future. 
Shaunie and her first son, Shareef, both show their love for each other on social media. Shaunie stayed by her son's bedside when he needed her to, and upon recovery, he tattooed her face on his body.
The gesture was flaunted by his mother, who took to the gram to show the tattoo with an " I'm literally speechless" caption.