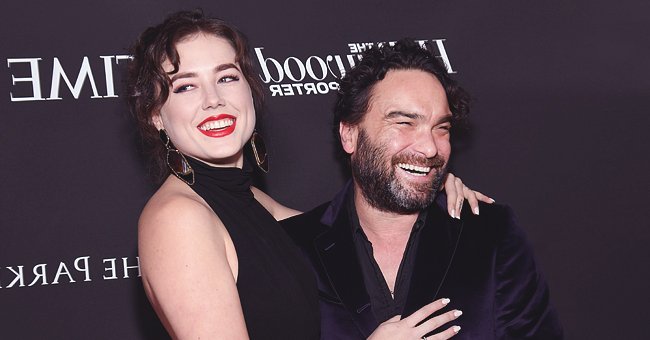 Getty Images
Johnny Galecki of 'Big Bang Theory' Fame & Girlfriend Alaina Meyer Post about Parenthood after Birth of Their Son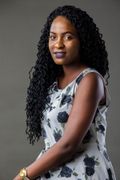 Johnny Galecki and girlfriend Alaina Meyer are reeling in their parenting experience a month after they welcomed their son.
Being a new parent can be mean a whole lot of things, and no one understands this better than Johnny Galecki and girlfriend Alaina Meyer.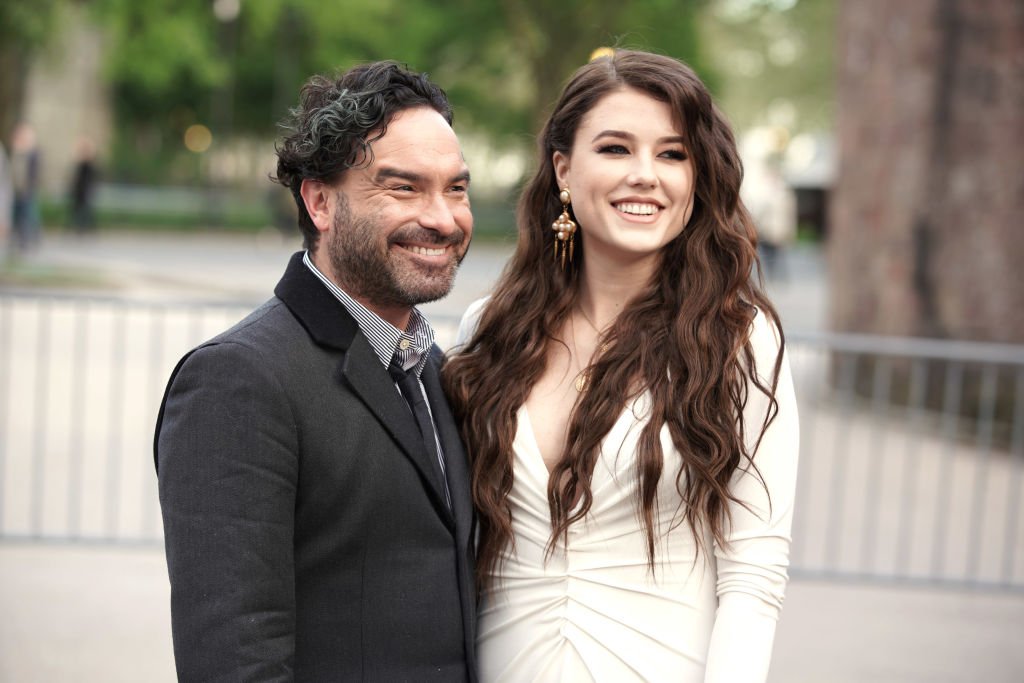 Johnny Galecki and Alaina Meyer arrive at the Statue Of Liberty Museum Opening Celebration at Battery Park on May 15, 2019 in New York City. | Photo: Getty Images
To start the new year, both parents took to Instagram to discuss how parenthood has treated them in the past month. Galecki shared his update first with an idyllic photo of himself by the waterside dressed in an all-black ensemble.
In the accompanying caption, the "Big Bang Theory" star explained that the photo was taken two hours after he found out that he and Alaina were expecting.
He then wrote:
"The exciting future I am trying to imagine didn't come near to comparing to the beautiful present reality. Words cannot express."
Alaina also shared the same sentiment as she uploaded a black-and-white photo of her back facing the camera.
The model explained that she could never have imagined that two years after the uploaded photo was taken, she would be a mother. She went on to describe life as "the rabbit hole in Alice in Wonderland" and how we all go down the hole of every choice we make.
The 22-year-old ended her emotional post by writing:
"Life has a beautiful way of unraveling a story in ways we would never think of, filling our tomorrow with wonder and something new. A new day. A new tale."
As reported by the Daily Mail, the couple welcomed their son on December 4. The actor shared the great news on Instagram with a heartwarming black-and-white photo of the trio holding hands. Meyer also shared a similar image but opted for a colored version.
TODAY, however, noted that the new parents didn't disclose what they would name their baby boy.
Johnny and Alaina revealed back in May that they were expecting a son with an extravagant gender reveal party. The 44-year-old, however, revealed earlier last year that he was hoping for a girl.
PopCulture recalls that Galecki and Alaina made their relationship public in November 2018 when the model accompanied him to E! People's Choice Awards.
The duo was reported to have been together as far back as July as they had shared romantic photos of each other on Instagram.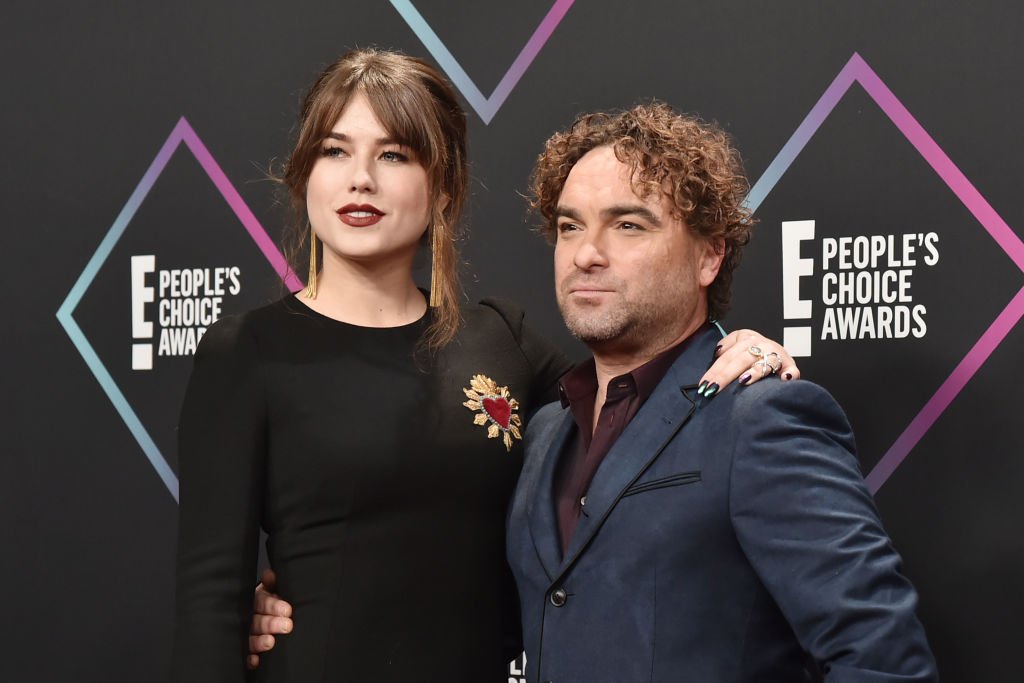 Alaina Meyer and Johnny Galecki arrive at E! People's Choice Awards at Barker Hangar on November 11, 2018 in Santa Monica, California. | Photo: Getty Images
However, they made it official at the award show with Galecki taking to his social media after the show to post a photo of them both.
Please fill in your e-mail so we can share with you our top stories!