Kathie Lee Gifford from 'Today' Is a Proud Mom to Cody and Cassidy - Meet Both of Them
Kathie Lee Gifford and her late husband's children are all grown up, keeping occupied and making their parents glad. Here's everything you need to know about their kids.
Kathie Lee's husband of 29 years, Frank, died on August 9, 2015, from natural causes at their Greenwich, Connecticut home. The couple shared two children, Cody, born in 1990, and Cassidy, born in 1993.
Cody and Cassidy grew up to be impressive based on their photos on social media. The two have never been known to make headlines for inappropriate reasons, in contrast to some celebrity offspring, as reported by The List.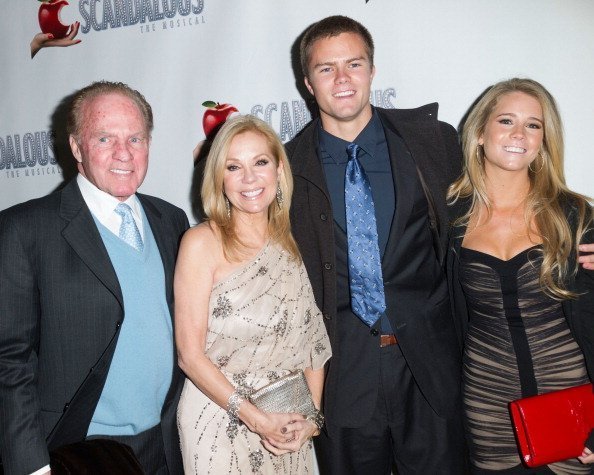 In a 2010 interview with Babble, Kathie Lee, who is best known for her 15-year run on the talk show "Live! with Regis and Kathie Lee," said:
"We didn't live in L.A. or New York, which helped. We lived in Connecticut, so the kids went to school with children whose parents are in other walks of life."
The famous television presenter added that Cody and Cassidy are not merely surrounded by show-business individuals, which for her, is healthy.
July 16, 2014
Kathie Lee went on to say that the most significant thing she did was raise her kids in a home with God. She elaborated that they frequently leave God out of the equation of their lives.
"My kids have been raised to understand they're not the center of the universe," Kathie Lee explained. "They don't have a sense of entitlement, which so many rich kids do, but rather, of obligation... to bless others."
In an interview with People Magazine following his father's passing, Cody called Frank his ideal role model.
When her father died at the age of 84, Cassidy paid tribute to him in a heartfelt Instagram post, as reported by Heavy.
Alongside a throwback photo with her father, she wrote that few people are blessed enough to call their father a legend, and an even smaller number can impart that idea with the rest of the world.
In her post, Cassidy called Frank her best friend and that his graciousness was irresistible. Meanwhile, in an interview with People Magazine following his father's passing, Cody called Frank his ideal role model.
Cody has gained attention because many people noticed that he looks just like Frank, who was also a father to three children from a previous relationship, Kyle Gifford, Jeff Gifford, and Vicky Gifford Kennedy.
In February 2018, his mother Kathie Lee sat down with the "I Am Second" crew and got candid about her faith and coping with feelings of loneliness after losing her husband.
She said the thought of her husband meeting God and relaxing in Heaven helped ease her pain.