Steve Harvey and Ellen DeGeneres Hilariously React to His Viral Mustache Grooming Video
Steve Harvey told Ellen DeGeneres that his son was responsible for his mustache-grooming video that went viral. In a hilarious conversation with the talk show host, he explains what happened.
Steve Harvey is known for his iconic mustache and we recently learned through a video gone viral that he has a grooming routine to keep it looking good. The comedian who recently guested on "Ellen" spoke hilariously about the "private moment" gone public and blamed it on his son.
"Your mustache is sexy," Ellen tells Steve at the start of their interview initiating the conversation about the viral clip. Steve then tells her that he didn't release the video. He explained it was his son.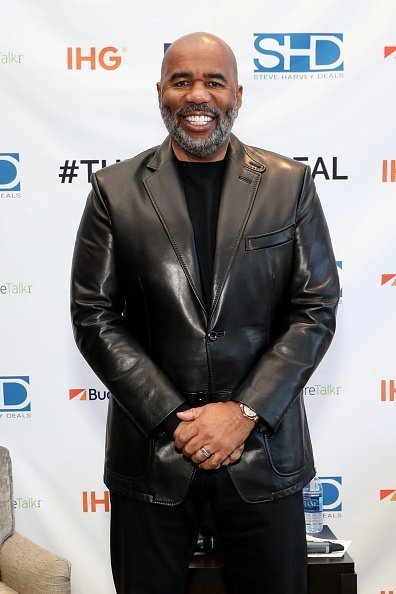 HOW SOMETHING PRIVATE WENT VIRAL
"I'm doing a mustache, it's a private moment, my son was in the dressing room, I'm in Africa and I don't know that he's doing this," Steve says while the clip played in the background showing him carefully trimming his mustache with a shave.
Steve's facial hair has been his trademark and has evolved several times in the past.
Steve didn't realize his son had posted the clip until he learned about people's reactions when the video went viral back in December. Among those were surprised reactions to his use of a Bevel, a brand of electric shaver, and to his routine of coloring his mustache.
ON TAKING CARE OF THE "ONLY HAIR I HAVE"
Steve tells Ellen jokingly that one of the main reasons he's on her show is to get a sponsorship stemming from the popularity of his mustache video. When Ellen commends him for the "tough work" he puts into keeping his mustache groomed, he jests, "Well, it's the only hair I have."
The banter between Ellen and Steve was hilarious especially when Ellen corrected him by saying he had hair in other places. Steve interjects that the shave doesn't apply in those parts.
MORE ON THE MUSTACHE
Steve's facial hair has been his trademark and has evolved several times in the past.  In 2018, he told Ellen he was experimenting on growing a beard. There was also a time he failed to dye the beard and kept the salt and pepper look. He said his wife, Marjorie Harvey approved and found it sexy.
Today, Steve seems to have ditched his beard in favor of his iconic dyed mustache. It is a younger, sharper look for him. One that clearly says, he's not a joke-stealer.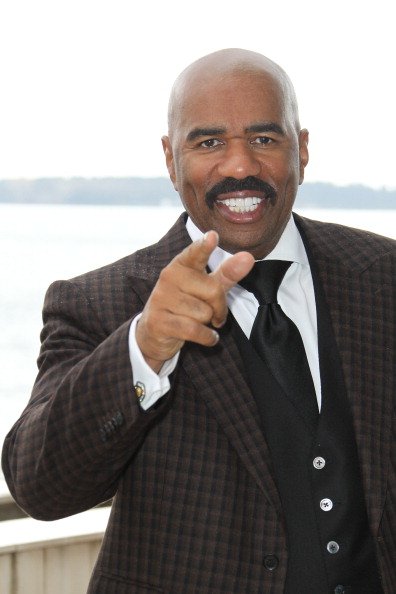 ON STEALING MARK CURRY'S JOKE
That's right. Steve vehemently denied that he steals jokes when fellow comedian Mark Curry accused him of stealing his joke twice.  Steve instead told Mark to "Get a life." 
A clip of the alleged Halloween joke being uttered by Steve on his now-defunct talk show was released by TMZ along with a clip of Mark's original version told in 1999. There was an obvious similarity between the two jokes which raises the question of how that happened. 
HIS NEW TALK SHOW
Regardless of this issue, Steve remains committed to forging on with his career which recently had a boost with the launch of his Facebook Watch show, " "Steve on Watch." It is a revival of his daytime talk show that was abruptly canceled last year. 
Steve premiered his first four episodes on January 6 and is expected to churn out more episodes for 10 weeks with multiple episodes per week. Just like his former talk show, fans can expect the outspoken comedian to speak on everyday issues and interview relevant personalities with his own brand of humor.