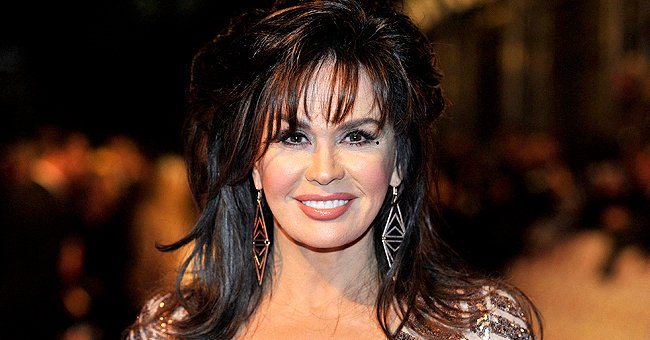 Getty Images
Marie Osmond from 'The Talk' Is a Mother of 8 Kids - Meet Her Big Family

As someone talented and successful like Marie Osmond, many may wonder if her busy life includes raising kids -- and the answer is yes.
The brunette singer that has been famous as a toddler has raised eight of her own, despite attending to her career.
Marie Osmond's first child Stephen James Craig was born in 1983 to the singer and her first husband, Stephen Lyle Craig.
Two years later, the "Paper Roses" singer divorced Craig and tied the knot with Brian Blosil the following year.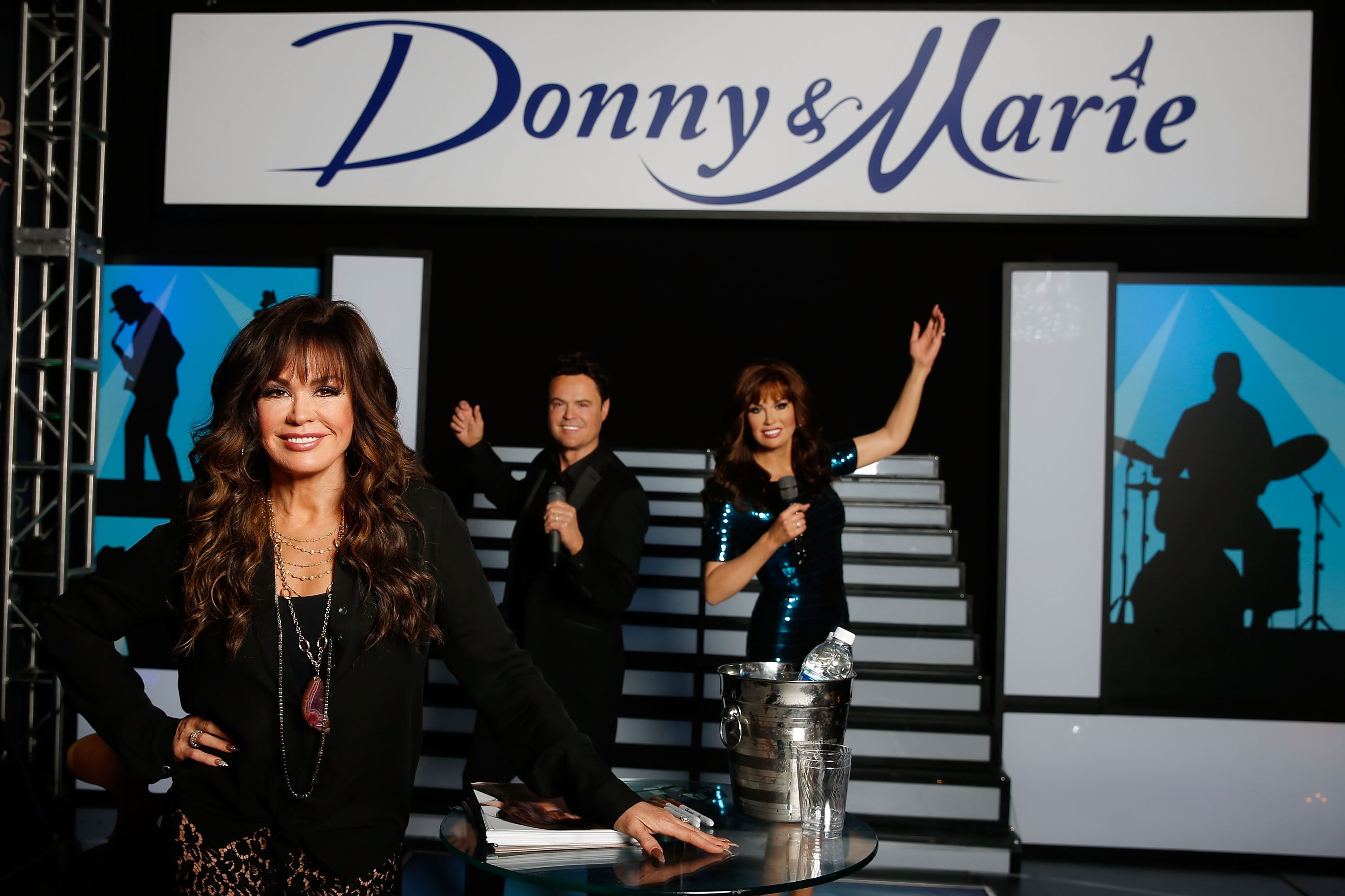 Marie Osmond hosts a meet and greet for fans. | Source: Getty Images
The couple had two children, Rachel and Matthew, and adopted five more -- Jessica, Michael, Brandon, Brianna, and Abigail.
STEPHEN CRAIG
Osmond and her basketball player ex-husband welcomed their only child on April 20, 1983, who now goes by Stephen Craig, after the singer's second husband adopted him.
Stephen became an actor is most known for appearing in the 1989 television movie "It Nearly Wasn't Christmas."
RACHEL BLOSIL
Born Rachel Lauren Blosil, Osmond's second biological child, was welcomed on August 19, 1989. In 2012, she married Gabriel Krueger, an art student, and is now working as a costume designer.
The couple had their first child in 2015, whom she named Rocket Jade, and had their second child in 2019.
Rachel used her talents to contribute to her mother and uncle's performance, the Donny & Marie Show, at the Flamingo Hotel.
JESSICA BLOSIL
The "There's No Stopping Your Heart" singer's eldest daughter is Jessica Blosil, born on December 17, 1987.
In 2007, Jessica dropped her last name and adopted Osmond after her mother separated from her father. Two years later, she came out as bisexual and her mother has never been more supportive.
However, tabloids wrote otherwise and said that Osmond's daughter was kicked out of their family home after coming out with her sexuality.
Admittedly, the singer shed tears after finding out of her daughter being part of the LGBTQ community, not because she was disappointed, but because she was worried about how other people would treat her daughter.
She has since been enrolled in the Provo City Police Academy and is working as a police officer, bringing pride to her family.
MICHAEL BLOSIL
Michael Bryan is the second child Osmond and her second husband adopted. He was born on May 4, 1991, and struggled with addiction and depression.
At the age of 18, Michael took his own life by jumping from a building's balcony. He was buried in East Lawn Memorial Hills Cemetery, Utah.
Osmond talks about how music helped her cope with Michael's loss and was an integral part of her grieving process.
She said:
"With my son, to get through that, I sang -- and a lot of people judged me for going back to work so quickly. But I have seven other children who needed to keep living, and that was how I processed my pain."
BRIANNA BLOSIL
Brianna is the youngest daughter among Osmond's children, born on November 19, 1997. In December 2019, she married producer, cinematographer, and director David Scwep.
The couple chose to have a small and intimate wedding, as Brianna prefers to live a private life away from the limelight that follows her mother.
In May of 2019, Briana and her husband welcomed their first child, who was sadly taken to the ICU shortly after birth.
MATTHEW, BRANDON AND ABIGAIL BLOSIL
Osmond and Brian adopted Brandon Warren shortly after his birth in November 1996, followed by his brother Matthew Richard Blosil, who was born in 1998.
Their younger sister, Abigail Michelle, was born in 2002. Osmond and her second husband adopted the three siblings.
Please fill in your e-mail so we can share with you our top stories!