Jennifer Hudson Shares Photos with Grown Son David Otunga Jr as They Visit Tyler Perry's Studio in Atlanta
Jennifer Hudson took her son David Otunga Jr. to work recently, bringing him to the newly-opened Tyler Perry Studios in Atlanta, Georgia for one interesting field trip. 
It's not every day you get to bring your child to work, but that's exactly what Jennifer Hudson did as she took David Otunga Jr. on a tour of Tyler Perry's massive studios in Atlanta. 
The mother-and-son duo enjoyed taking pictures at different lots in the studio compound, which boasts more than 300 acres of studios and green spaces. 
Hudson is busy filming the Aretha Franklin biopic "Respect" where she plays the Queen of Soul herself.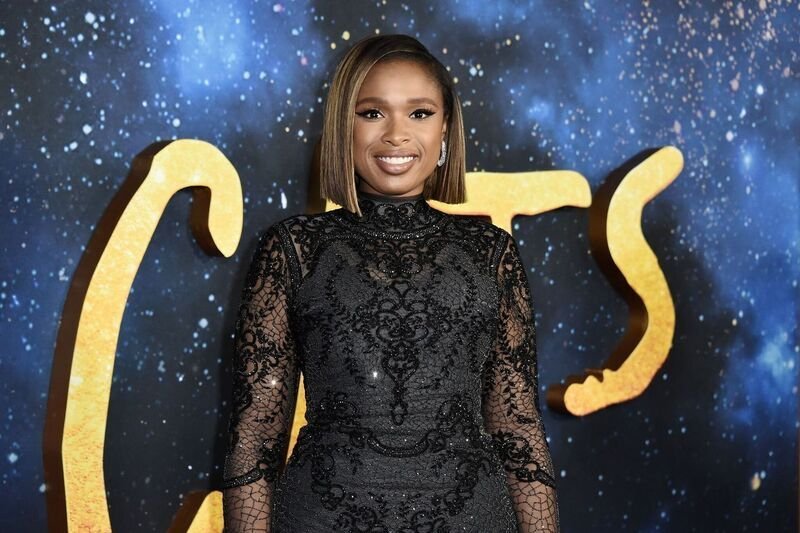 BRING-YOUR-CHILD-TO-WORK DAY
Jennifer Hudson doesn't get to see her son every day because of the custody arrangement she shares with ex David Otunga Sr., so she makes the most out of every chance they get to spend time together. 
This time, she decided to tour around Tyler Perry studios and have her son enjoy the different movie sets as well, including that of the White House, a suburban home, an airport, among others. Hudson is currently busy filming the Aretha Franklin biopic "Respect" where she plays the Queen of Soul herself.
MAKING UP FOR THE TIME NOT SPENT TOGETHER
The "Cats" actress did not get to spend the holidays with her son, as he spent it with his dad. Now, his mom hopes to make up for lost time by taking him to work for a day. 
David Jr. celebrated the holidays with his dad and cousins, enjoying a fun-filled show watching the Harlem Globetrotters. 
CELEBRATING CHRISTMAS WITH THE OTUNGA FAMILY
Right after Christmas, David took his son and nephews to watch the Harlem Globetrotters, a group that mixes basketball and comedy which have people roaring with applause wherever they go. 
"I surprised my son and my nephews with #harlemglobetrotters tickets! Thank you @harlemglobetrotters for showing us a fun time tonight!"
It was indeed a fun night for the Otunga family, as they were all smiles in all the photos posted by the ex-wrestler. David Jr. even got to step on the court to show off his own skills, and take pictures with some of the show's cast members. 
MAINTAINING CLOSE RELATIONSHIPS WITH BOTH PARENTS
The little man was beaming with happiness in the series of pictures and videos posted by his proud dad, which goes to show the close relationship he shares with both his parents despite their separation. 
After all, both Jennifer and David Sr. only want what's best for their son despite them not being in good terms.