Alec Baldwin's Wife Hilaria Hits Back at Trolls Who Criticized Recent Pic of Her Kids outside without Coats in NY
Hilaria Baldwin reacted like a fierce lioness defending her cubs after social media trolls criticized her for sharing a photo of her children out in the Winter cold without their coats.
No mother likes to get tagged as a bad parent. When the name-calling comes from social media trolls, it is extra bothersome as they are faceless strangers who think they have an opinion.
Bearing this in mind, Hilaria Baldwin, came for the trolls who questioned her parenting after she shared a photo of her children outside without coats.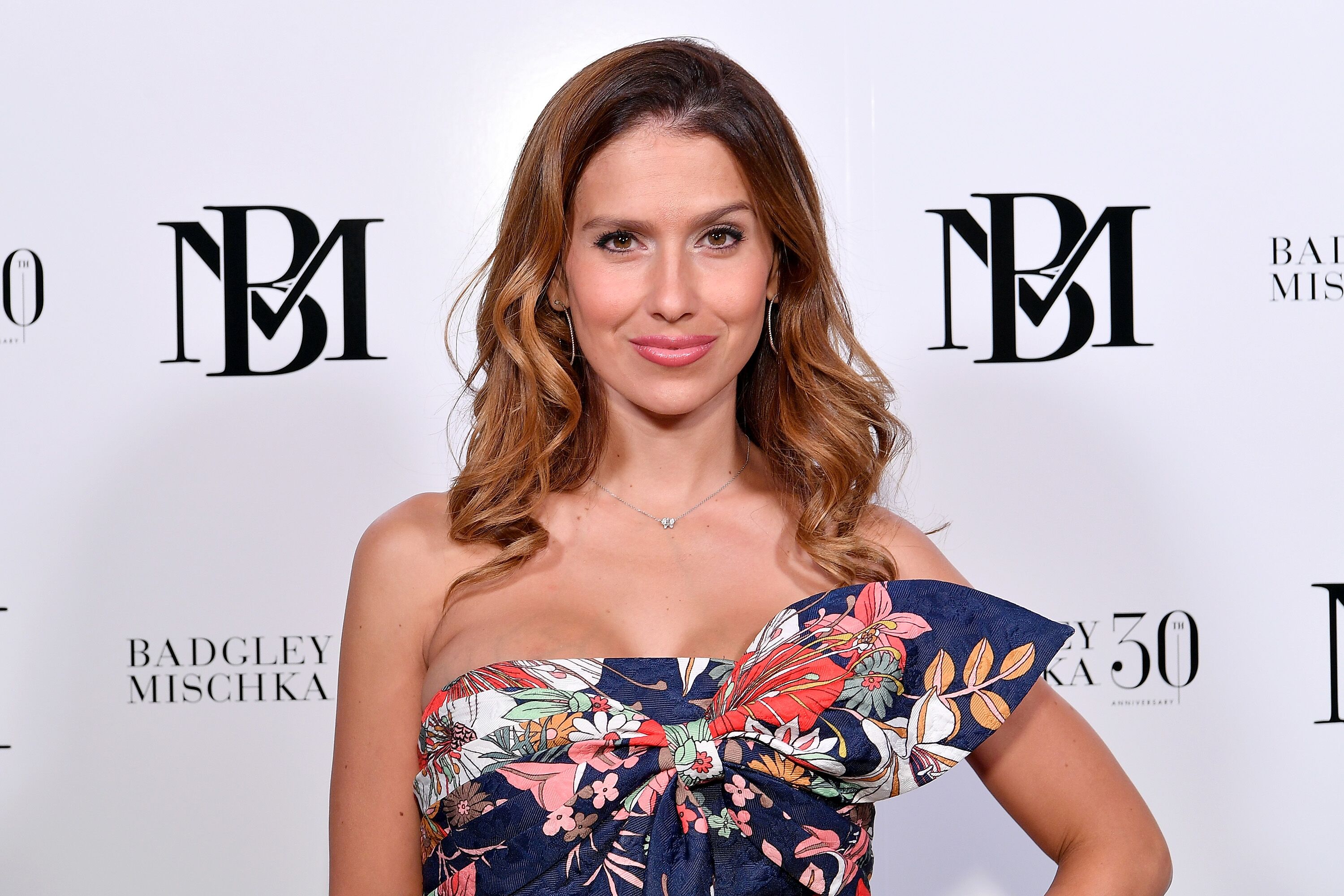 THERE WAS A HEATWAVE
Hilaria took to her Instagram story to address the trolls. The fitness expert started with,
"I can't believe that when I post a photo of my kids with no jacket, it starts such controversy."
Hilaria went on to write that the weather in New York, where they live, was 70 degrees the day the controversial photo was taken. The Big Apple was experiencing a heatwave that made the weather warm.
A PRETEND MOM
The "Mom Brain" podcast host also addressed the issue of trolls calling her a "pretend hands-on mom." She joked that she wishes the pretending part was real, especially when it comes to finding time to sleep.
After miscarrying her 4-month pregnancy last November, she got called an "Attention seeker."
Hilaria added that even with her "pretend-parenting," she does not have time for a pedicure. She has three children — Carmen, Leonardo, Rafael — in school, and the youngest, Romeo, stays home with her when she's not working.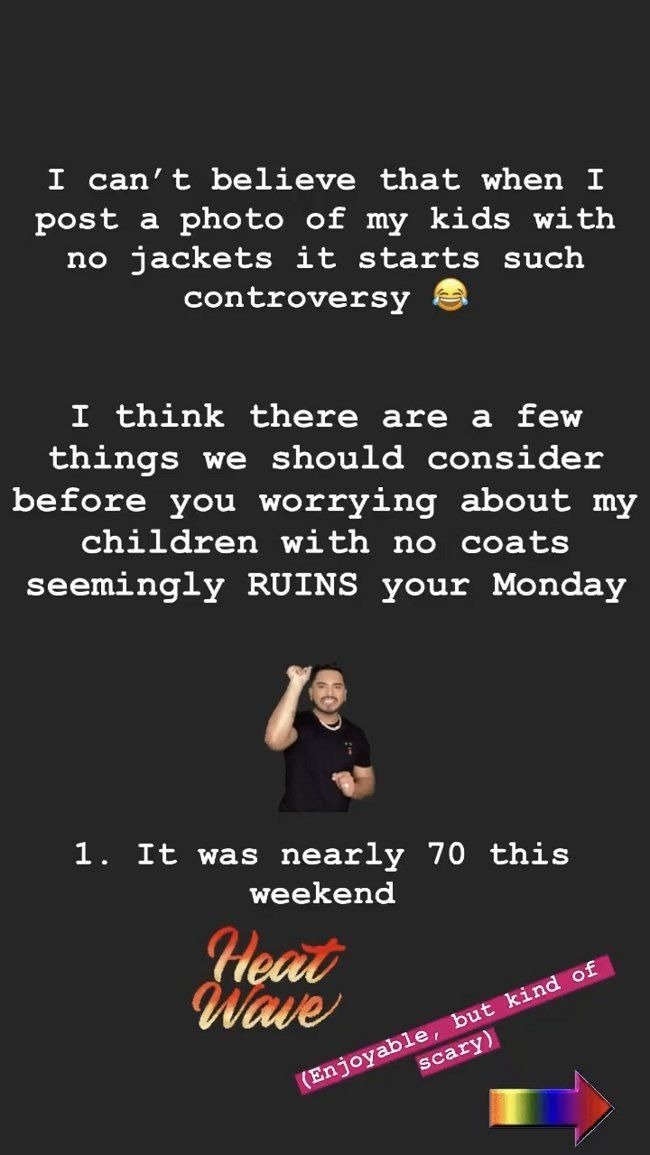 A NANNY IS INVOLVED
The mom-of-four has the support of her husband, Alec Baldwin, and she admitted to having a nanny writing,
"And for those of you who are dying for me to 'admit' this…. [I have a] nanny."
The nanny takes care of the Spanish-born beauty's children when she's busy or unavailable. She keeps the unnamed woman out of her posts for security and privacy reasons.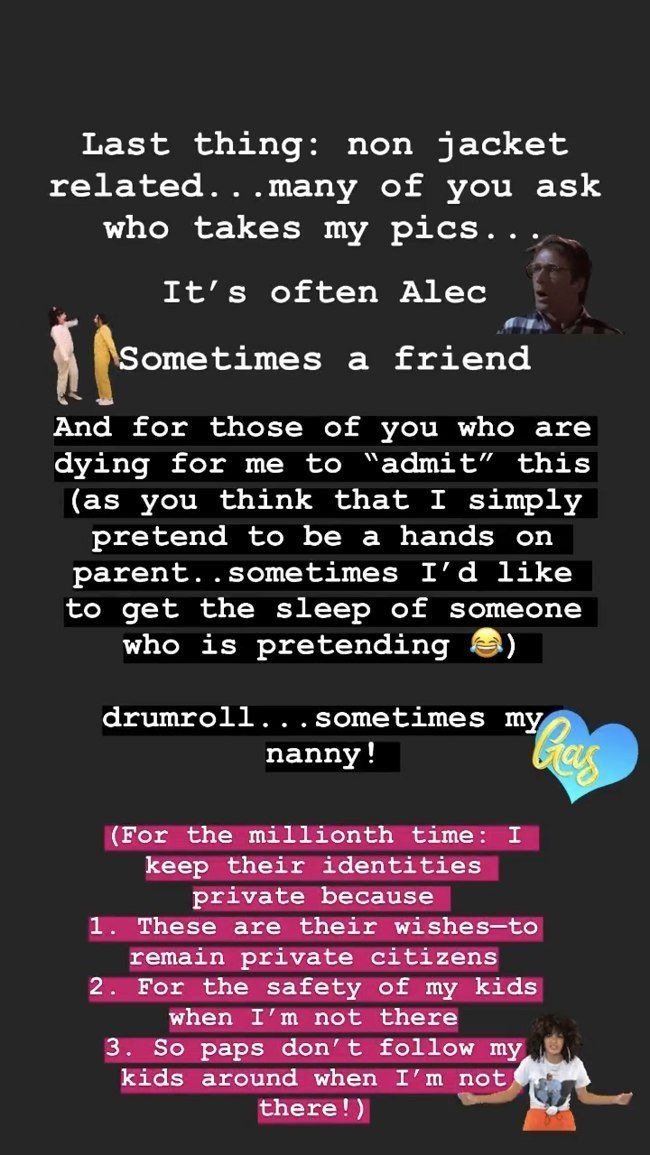 HILARIA'S MISCARRIAGE
The photo post is not the first time Hilaria got trolled on social media. After miscarrying her 4-month pregnancy last November, she got called an "Attention seeker," amid other mean words.
The New York resident defended herself, stating at the time that she was at her lowest, and wasn't paying attention to the negative comments. The loss impacted Hilaria a lot, and she had no words to describe it.
Instead, the fitness coach started seeing a therapist. Although she was nervous at first, it felt good to "Talk out" all the emotions she felt.
Hilaria is doing a lot better since then, and she is still in the business of clapping back. She is not afraid to defend her family, and will never settle for trolls bullying her online.