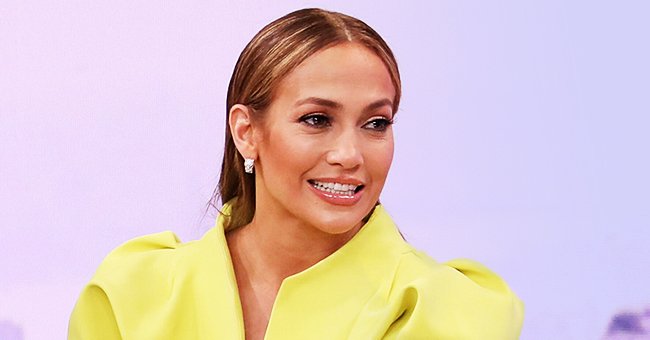 Getty Images
Jennifer Lopez & Her Glam Squad Have a Good Time as They Get the Singer Ready for Her Vanity Fair Photo Shoot
Jennifer Lopez and her hair and makeup team know how to have a good time no matter what. Even preparing to do work for a bigtime magazine won't stop the music.
On Tuesday, Jennifer Lopez gave fans a behind-the-scenes look at her preparation for the Vanity Fair Annual Hollywood Issue photoshoot. The star made the front cover.
Her glamorous look for the magazine was not without lots of effort and work from her hair and makeup crew, however. Lopez's post showing how she got ready is found below.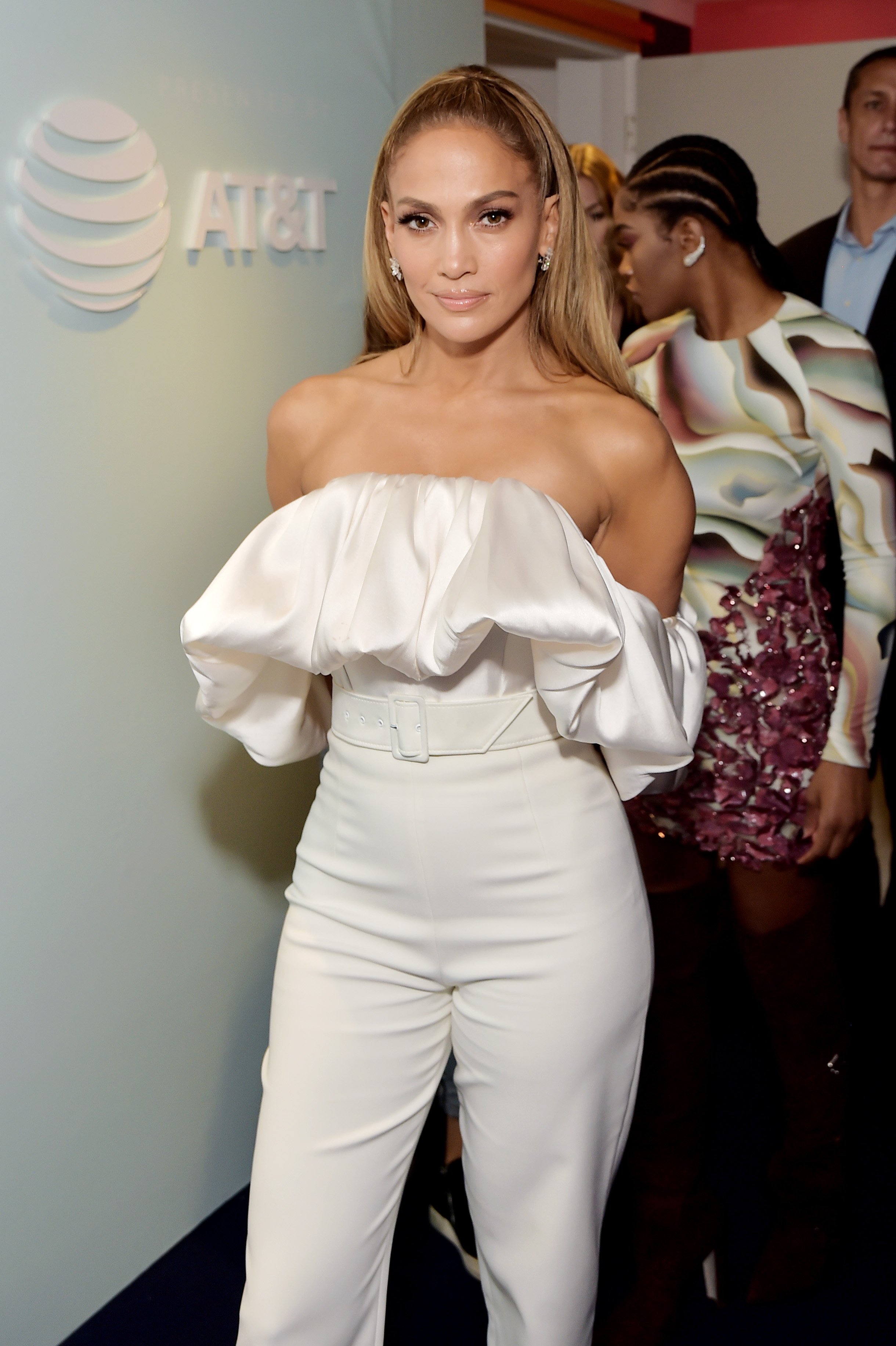 Jennifer Lopez visits AT&T ON LOCATION during the Toronto International Film Festival in Canada on September 8, 2019 | Photo: Getty Images
How Lopez preps for work
While someone else held his makeup pallet, Scott Barnes did makeup for Lopez, 50, as she sang Sarah Vaughan's classic hit, "Whatever Lola wants."
Soon enough, celebrity hairstylist Danielle Priano got behind Lopez and did her stuff, too. The two women stole the show, with Priano dancing passionately behind the "Jenny from the Block" singer.
In her caption, Lopez said she "could watch her in this video all day." In response, the stylist wrote, "Love you!!!! [kiss face emoji," in the comment section.
The final amazing result
Just hours earlier, Lopez shared the result of the photoshoot for Vanity Fair's 26th Annual Hollywood Issue. Actors Eddie Murphy and Renee Zellweger joined her on the cover.
The first photo showed the three of them on two old-school motorbikes in front of an orange-tinted landscape. The second was a grayscale photo of Lopez's face.
In the last photo, the "Get Right" singer appeared to be wearing the same pink off-shoulder dress in her behind-the-scenes video. She stood at a phonebook while Murphy and Zellweger were at her left.
Lopez's magazine feature
In her magazine feature, Lopez talked about her love for acting, legends who inspired her, and one regret she had in her career. It came when she denied a role in the movie "Unfaithful."
The star also spoke on getting the role of Ramona in her most recent hit film, "Hustlers." On Monday, the Academy Awards gained backlash when they didn't nominate Lopez for her part.
While practically everyone expected Lopez to get nominated for Best Supporting Actress, the Oscars paid no mind to the film or the multi-talented actress' role.
Reaction to her Oscars snub
Twitter erupted in a fury at the perceived snub from the Academy. Celebrities like Wendy Williams and Tyler Perry also came to Lopez's defense.
"You were robbed," Williams said on her show Monday. Meanwhile, Perry told TMZ he was upset by what happened. The actor also mentioned Awkwafina's snub for the film "The Farewell."
So far, Lopez seems undaunted by the Oscars' pass. However, she may have to get serious regarding a recent lawsuit which Samantha Barbash filed against her production company.
The real Ramona sues for millions
According to People Magazine, Barbash, the woman Lopez played in "Hustlers," filed a $40 million lawsuit for wrongful exploitation and defamation in the film.
She also claimed that she did not give her permission to use her likeness in the movie. So far, neither party has given a public statement about the matter.
Please fill in your e-mail so we can share with you our top stories!