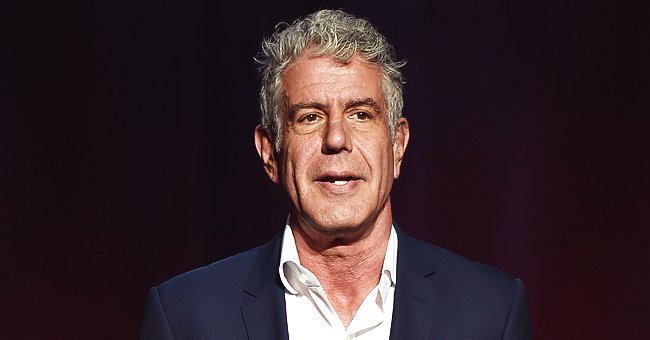 Getty images
Anthony Bourdain's Mother Gladys Dies Less Than a Year after the Celebrity Chef Passed Away

Gladys Bourdain, the mother of the late celebrity chef, Anthony Bourdain, recently died at the age of 85, just one year after her son committed suicide.
Gladys Bourdain was a longtime copy editor at "The New York Times," and she played a significant role in starting the writing career of her son, Anthony Bourdain, who went on to become a famous chef, memoirist, and television show host.
Gladys Bourdain's career began in 1984 at The Times, and she remained there until 2008. She is reputed for being a strict grammarian on the culture, and metropolitan desks and Gladys wrote articles for other news outlets.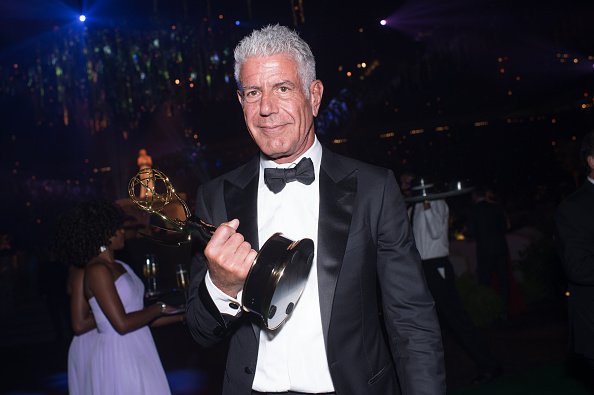 Anthony Bourdain at Microsoft Theater on September 10, 2016 in Los Angeles, California | Photo: Getty Images
When Anthony, then a food writer, was finding it hard to publish an article he wrote in the 1990s about the restaurant business, his mom offered him a helping hand by speaking to her friend, Esther Fein.
Esther Fein was married to David Remnick, the news editor of "The New Yorker" magazine. According to Esther, Gladys came to her and said:
"...It's really good, and it's really interesting, but nobody will look at it, nobody will call him back or give it a second look. Could you put it in your husband's hands."
Esther Fein went on to persuade her husband to read Anthony's article, and soon after, "The New Yorker" published the article, with the title, "Don't Eat Before Reading This."
That article propelled Anthony Bourdain into getting a book deal, and following after that was another great book, "Kitchen Confidential: Adventures in the Culinary Underbelly," which became a New York Times bestseller.
Her father owned a small trucking company, while her mother was a homemaker.
Chef Anthony Bourdain attends the Turner Upfront 2016 at Nick & Stef's Steakhouse on May 18, 2016 in New York City | Photo: Getty Images
The success gained from that led Anthony into television hosting and many more achievements before he committed suicide in 2018. His mother kept his memory alive by drawing a tattoo of his name on her wrist.
Gladys died on Friday at a hospice facility located in Bronx. Her death was confirmed by her son, Christopher, who said that her health had been deteriorating for some time.
Her former colleagues at the Times also paid tribute to her. Editor, Patrick LaForge tweeted:
"I sat near Gladys for several years on the Metro Copy Desk, and she always made sure we ordered good take out."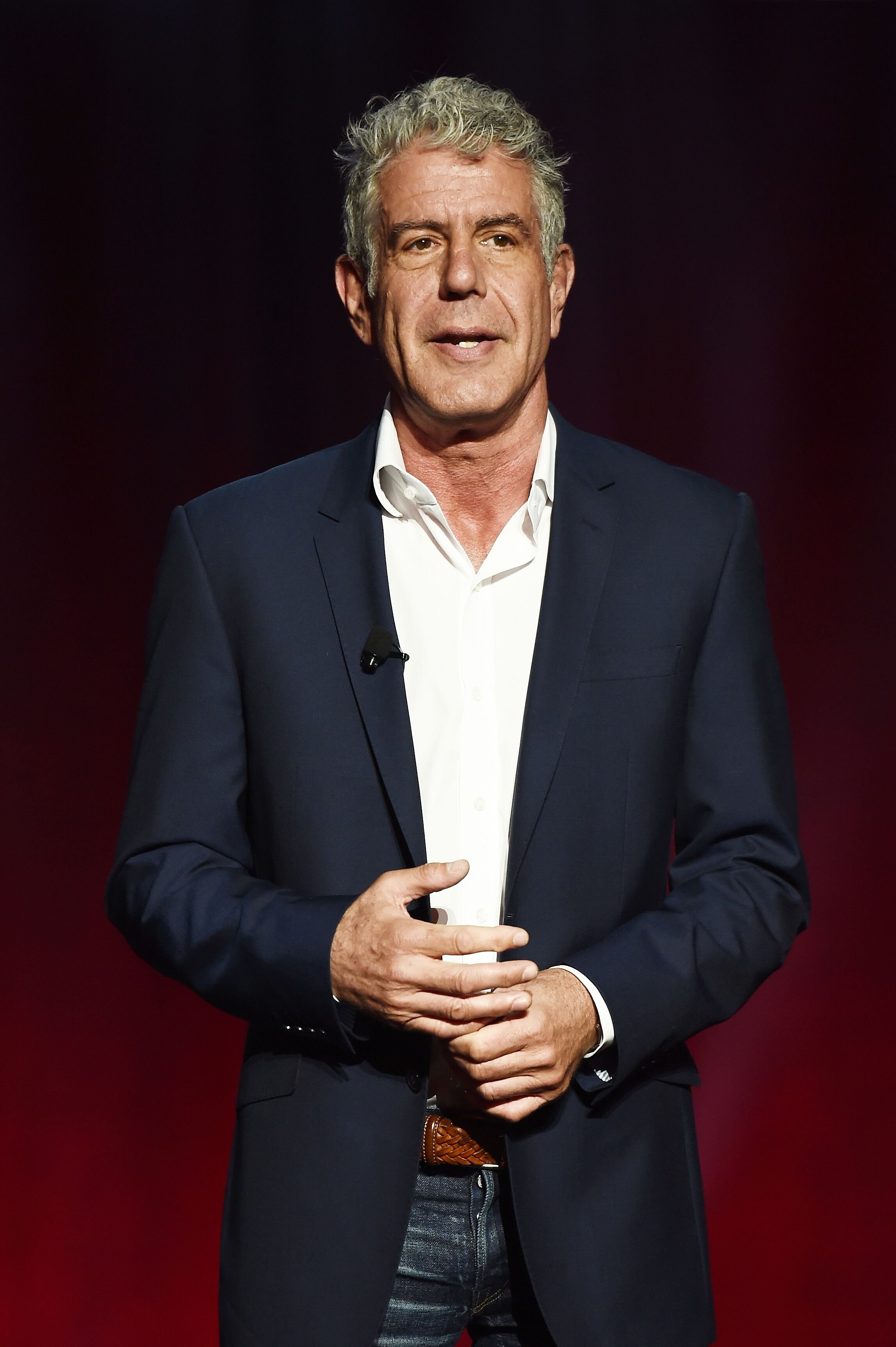 Chef Anthony Bourdain speaks on stage during the Turner Upfront 2016 show at The Theater at Madison Square Garden on May 18, 2016 in New York City | Photo: Getty Images
"Times" alum, Lydia Polgreen also described Gladys Bourdain as a tough copy editor, adding that she was always grateful to Gladys for her thoughtful contributions regarding her stories.
Gladys Bourdain was born on October 19, 1934, in Manhattan, New York, as Gladys Sacksman. Her parents were Martha and Milton Sacksman.
Her father owned a small trucking company, while her mother was a homemaker. Before Gladys joined the Times, she gained experience working for TV Guide, The Record of Bergen County, N.J., and Agence France-Presse.
In 1954, Gladys tied the knot with Pierre Bourdain, but they separated in 1980, while he died in 1987. They had two sons, the late Anthony and Gladys's surviving son, Christopher.
Please fill in your e-mail so we can share with you our top stories!