Life and Death of 'Gunsmoke' Star Dennis Weaver Who Left This World 13 Years Ago
Dennis Weaver, best known as Chester on "Gunsmoke," almost didn't become an actor as he was very close to being part of the US Olympic team in the decathlon!
Born in June 1924, Dennis was a very talented athlete who served in the US Navy during World War II and graduated from the University of Oklahoma with a degree in fine arts.
In 1970, Dennis Weaver landed the role of Sam McCloud on the TV series "McCloud."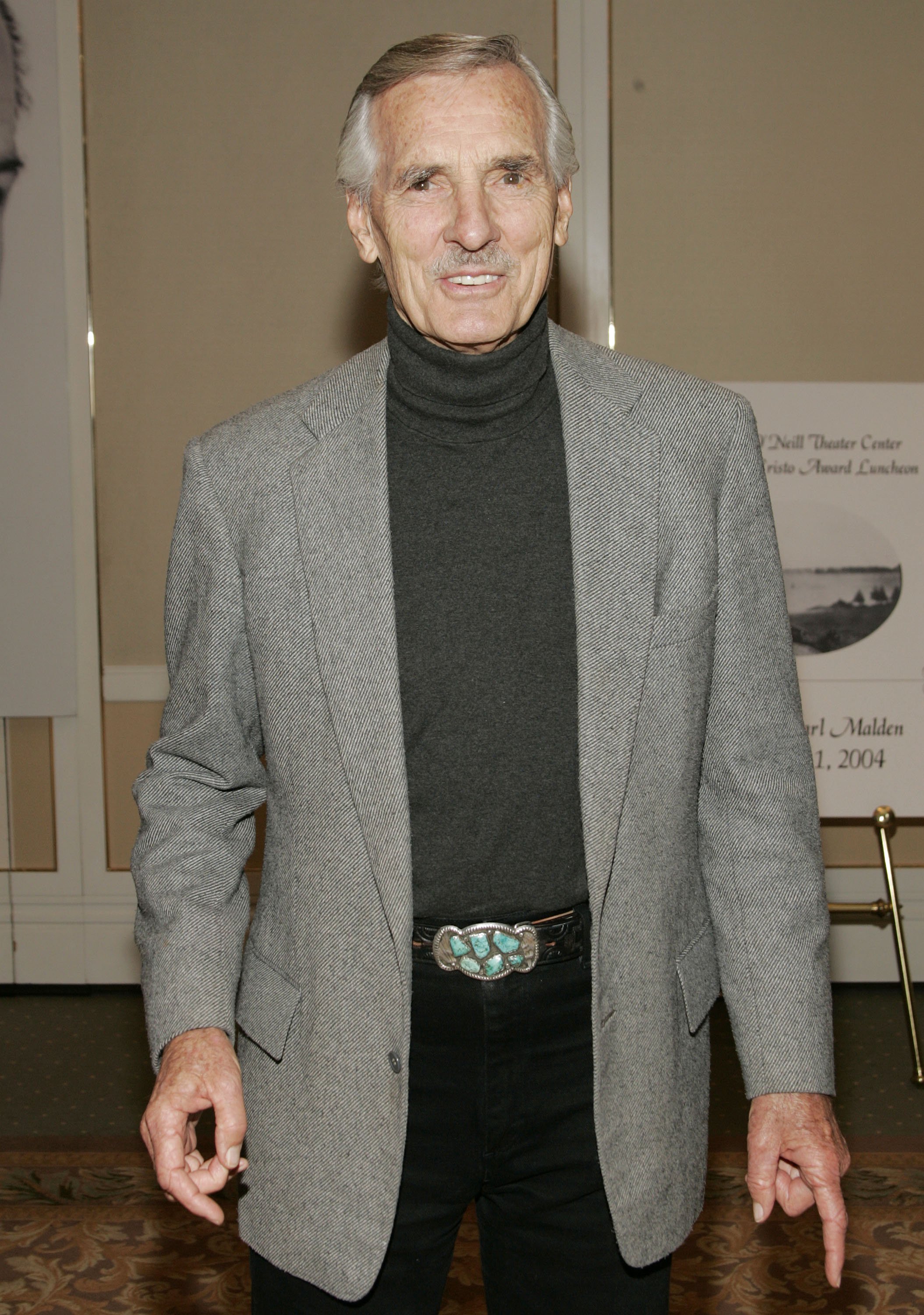 DENNIS WEAVER WAS AN ATHLETE
After the war, the actor tried out and ended up sixth in the US decathlon trials for the London Olympics. Since only the first three competitors were chosen, Dennis never made it into the team.
Disappointed on his performance during the trials, Dennis decided to stay in New York and try acting, which turned out to be the best decision in his life.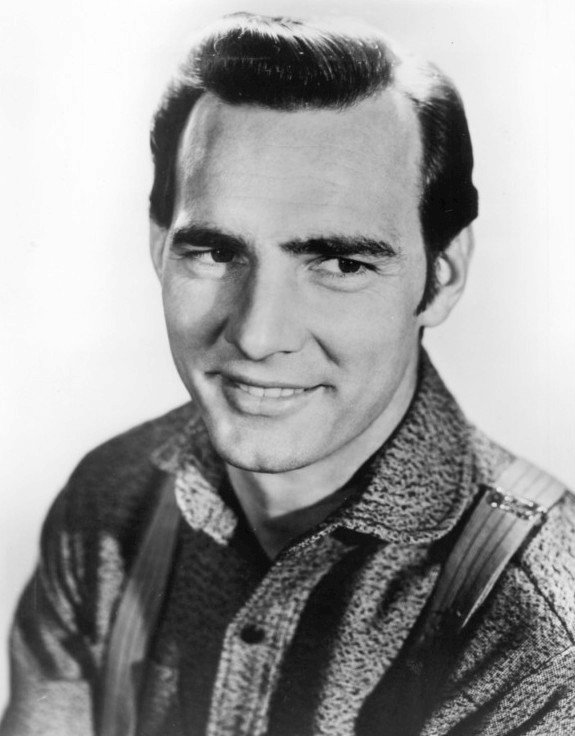 His professional debut as an actor came in the Broadway production of "Come Back, Little Sheba," wherein he portrayed a college athlete named Turk.
Dennis Weaver kept taking acting roles on stage and getting more experience and, thanks to his friend Shelley Winters, he landed a contract with Universal Studios in 1952.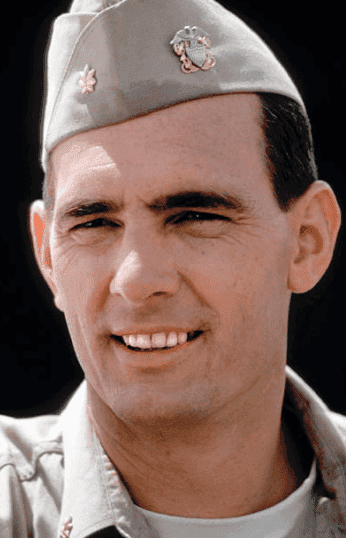 DENNIS' OUTSTANDING CAREER IN THE ENTERTAINMENT INDUSTRY
His film debut came later that year on "Horizon West." From that point on, his talent became evident, and he kept getting more parts in movies like "The Redhead from Wyoming," "The Mississippi Gambler," and "Dangerous Mission."
After working on more than a dozen westerns and a few TV shows, Dennis' career skyrocketed when he portrayed Chester on "Gunsmoke," a western drama series.
#TBT The late Dennis Weaver and I on the set of Lonesome Dove: The Series 1994 pic.twitter.com/G5cFmK1Y3m

— Eric McCormack (@EricMcCormack) December 10, 2015
His character was the friend of Matt Dillon, the protagonist of the show played by James Arness. Due to his outstanding performance of Chester, Dennis took home an Emmy Award for Best Supporting Actor in a Dramatic Series in 1959.
After "Gunsmoke" came to its end in 1964, the actor appeared in many more film and TV projects, including "Gentle Ben," "A Man Called Sledge," and "Duel."
Dennis Weaver as a service… you know, in the McCloud. pic.twitter.com/pBrtWOavP6

— Boon Sheridan (@boonerang) January 4, 2015
DENNIS WEAVER AS SAM MCCLOUD
In 1970, Dennis Weaver landed the role of Sam McCloud on the TV series "McCloud," a police drama series that ran from September 1970 until April 1977.
During his time portraying the Deputy Marshall McCloud, a western policeman who ended up in New York City, Dennis earned two Emmy Award nominations in 1974 and 1975.
Dennis Weaver On The Making Of Duel: http://t.co/vWFc8pdNJB The star of Duel on the first Spielberg classic... pic.twitter.com/1WBYfrjCFy

— Empire Magazine (@empiremagazine) September 30, 2014
Following the show's finale in 1977, the actor kept himself very busy in the entertainment industry, working on projects such as "Don't Go to Sleep," "Emerald Point N.A.S.," and "Two Bits & Pepper."
Unfortunately, Dennis passed away On February 24, 2006. According to his publicist Julian Myers, the actor died due to complications of cancer. He was 81 years old.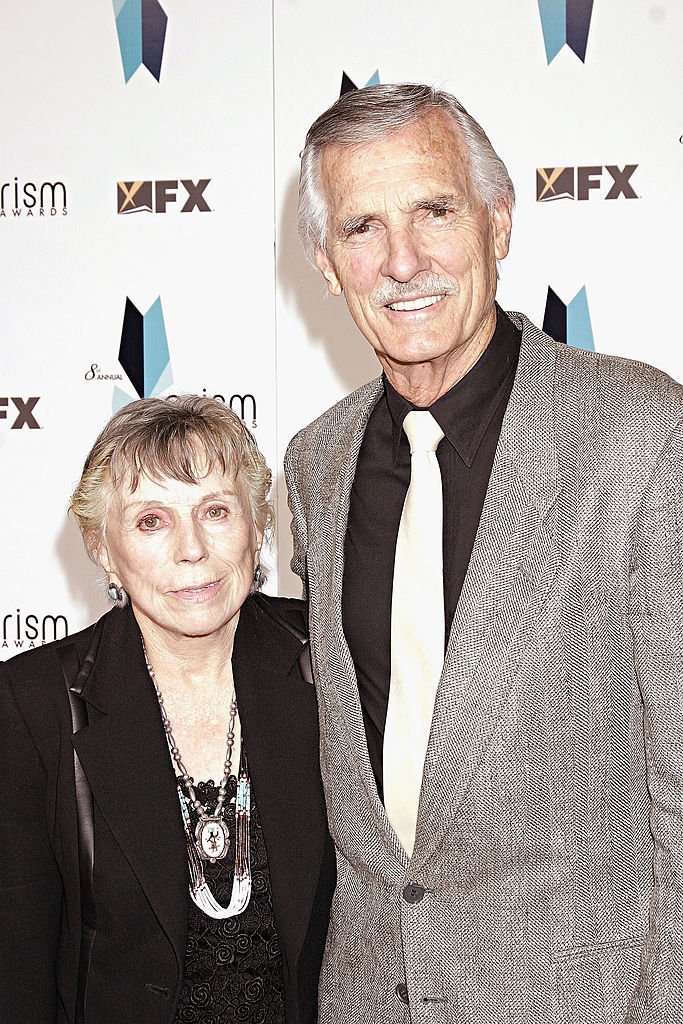 DENNIS' WIFE AND CHILDREN
As per his romantic life, he was married to Gerry Stowell since 1945, shortly after returning from WWII. With her, the actor had three children: Rusty, Robert, and Rick Weaver.
The three of them followed in their father's footsteps and were involved (at least momentarily) in the entertainment industry.
In Rusty's case, born in February 1959, he used to be an actor who had some minor roles on "Gunsmoke," "Gentle Ben," and "Magnum, P.I."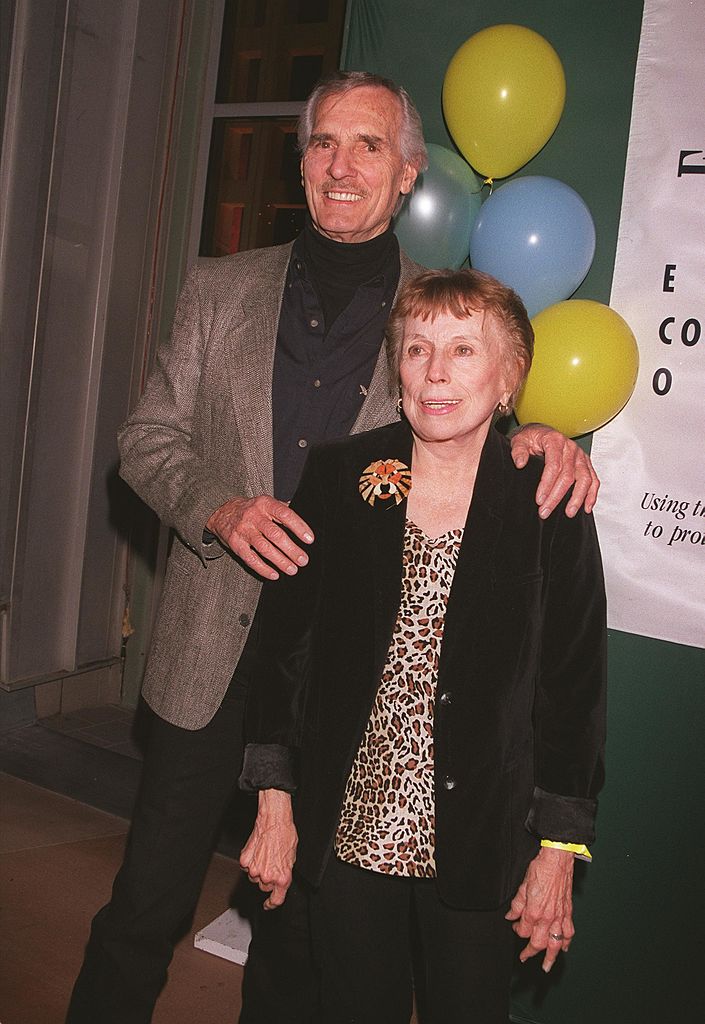 Robert, on the other hand, was born in April 1953. Unlike Rusty, he has worked in many more films and shows, including "The Greatest American Hero," "Thunder in Paradise Interactive," and "Top of the Hill."
Finally, Rick, born in 1948, also worked as an actor on "Gunsmoke" and "McCloud" but had some producer credits on "Magnum, P.I.," "B.L. Stryker," and "Silverfox."
Dennis Weaver's movies and TV shows, especially "Gunsmoke" and "McCloud," will be kept in the memories of his fans, who miss him and his incredible acting skills.