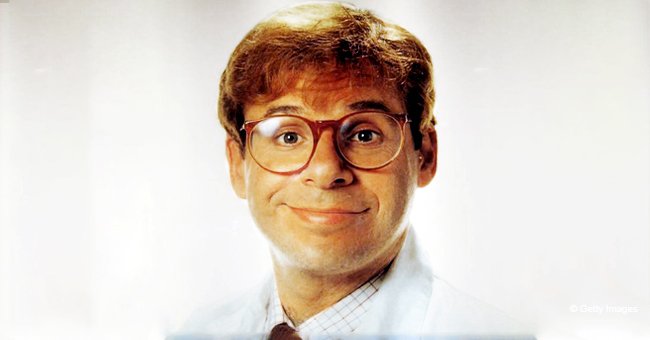 Flickr/lorenabuena
Rick Moranis' Life after He Gained Nationwide Recognition through Film and Then Left Hollywood

In the 80s and early 90s, Rick Moranis came to participate in some of the highest-grossing films in history. With a meteoric rise, the public was baffled when the artist disappeared from the screens at the top of fame.
Frederick Allan Moranis, better known as Rick Moranis, was born in Toronto, Canada in 1953, in a family of Jewish immigrants of Hungarian origin. He began his radio career in Toronto, as a disk jockey with the nickname "Rick Allan," after finishing high school.
In 1980 he achieved fame in Canada with a Saturday Nigth Live type program, called SCTV. There he began with his sketch The Great White North, along with Dave Thomas, playing two typical Canadian brothers. This role would lead him to his first film interpretation in "Strange Brew."
BEGINNINGS ON TV
The SCTV program was taken to the United States and because of that, to continue broadcasting it in Canada, it had to necessarily include typically Canadian content. This took off the duo of the McKenzie brothers, making them a cultural phenomenon.
Also in SCTV, he played the role of a disc jockey presenting music clips, before the launch of the MTV channel, making him the precursor of video jockeys. Another of Moranis' successes was the album The Great White North, which was nominated for a Grammy.
STARTS IN THE FILM
With these credentials, Rick played a variety of characters in the 80s: Seymour Krelborn in "Little Shop of Horrors," as Morty King in "Brewster's Millions," as Nathan Huffner in "Parenthood," as Barry Nye in "Club Paradise."
However, it was in 1984, with the science fiction comedy "Ghostbusters," where Moranis playing Louis Tully, achieved worldwide fame. The success at the box office made it rank as the sixth highest-grossing film of the decade.
His extensive experience as a sketch comedian meant that Rick could include in the interpretation of Louis Tully improvisations that made a difference with his character in the film, including totally improvised scenes.
The legendary Hollywood comedian, Mel Brooks co-wrote, produced and directed with Moranis in 1987, the science fiction film "Spaceball." In it, Rick played one of his most beloved characters, Lord Dark Helmet.
SHRUNKEN
It would be the film "Honey, I Shunk the Kids," with his portrayal of Wayne Szalinski, an inventor who mistakenly miniaturizes his children with an experimental lightning gun, which would gain public worship.
The film was a success, collecting more than $ 200 million, with a modest budget of $ 18 million for its realization. And opening the doors for the sequels, "Honey, I Blew Up the Kid" in 1992 and "Honey, We Shrunk Ourselves" in 1997, as well as the theme park at Disney Honey, I Shrunk the Audience!
FLINSTONES
If the success of the trilogy "Honey, I Shunk ..." was not enough, Moranis was chosen to play one of the most beloved cartoon characters in his version of live-action, Barney Rubble, the lovely and best friend of Fred Flintstone, along with John Goodman.
Despite not having received the best reviews from experts, the film was a blockbuster, collecting more than $ 350 million.
LAST FILMS
The films "Little Giants," of 1994 and "Big Bully," of 1997, were the last cinematographic projects in which Moranis got involved, before disappearing from the screens, leaving Hollywood behind.
A tragic event had occurred in his family beginning in 1990. This caused Moranis to evaluate his life and make the decision to move away from acting for a while and devote himself to his family.
THE TRAGEDY
In 1986 Rick married costume designer Ann Belsky, with whom Moranis had two children, Rachel and Mitchell. Strong defender of his privacy and his family, there are practically no photographs of the actor's children.
Sadly, in 1990 Rick's wife was diagnosed with breast cancer, and in 1991 he died leaving widower Moranis alone with the two children.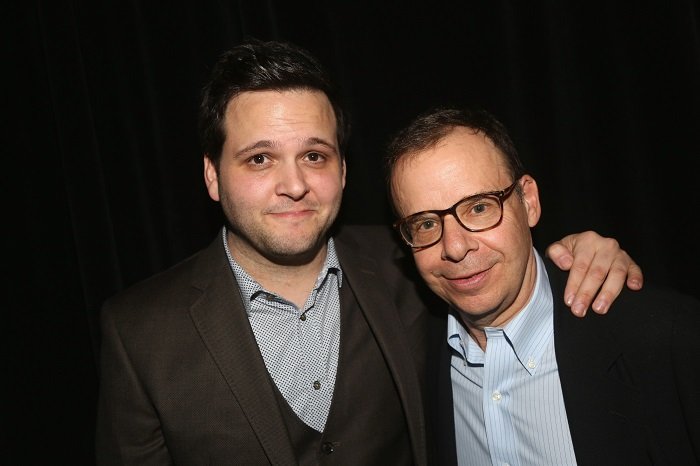 Rick Moranis I Image: Getty Images
The actor found it very difficult to find a balance between his acting career and raising his children, now that he was a single father. He decided that the best thing for him and his children was to take some time and dedicate themselves to raising children.
LIFE GOES ON
Although Moranis was not seen again on the big screen, it does not mean that the actor put aside all his creativity and keep the talent for the comedy that characterizes him. Throughout these years, in addition to using his creativity in his daily life, he has been involved with several projects as a voice actor.
Devoting himself to being a full-time dad has had his reward for Moranis, he has felt very happy to have devoted his attention and effort to raising his children all these years. In an interview a few years ago, he expressed satisfaction at having left Hollywood.
Apparently, during the last years of his career, the actor was not satisfied with his work. He had lost control of his characters and being a comedian at heart, being subject to the lines written by another person, without room for improvisation, made him feel uncomfortable.
FUTURE RETURN
Rick does not consider himself an actor in every sense of the word, he is a comedian. During his period outside the cameras, he could realize that he did not miss acting, notoriety and the rhythm of life so much. Perhaps what he missed most was being able to interpret a variety of characters and the challenge that entails.
But he was not completely retired; he has simply become very selective, taking roles when they really seem attractive to him. An interpretation from time to time, verifying that it does not take him far from his home, and his family.
Now that his children have grown up, Moranis' return to the big screen may be closer. He has received different proposals, including appearing in the sequel to his 80 Ghostbusters' success, something he rejected. For him, returning to that interpretation of 30 years ago makes no sense.
The audience eagerly awaits a script, attractive enough, that motivates him to leave his long pause in acting to Rick Moranis. This would allow him to enjoy his talent, occurrences, and freshness again in a character that is surely unforgettable like the previous ones.
Please fill in your e-mail so we can share with you our top stories!