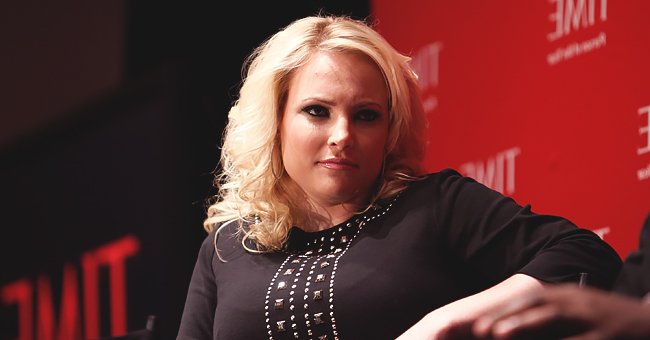 Getty Images
Meghan McCain from 'The View' Remembers Her Late Dad John More Than a Year after His Death

TV Personality, Meghan McCain opened up about the grief she still feels towards the death of her father, Senator John McCain.
It is never easy to lose someone and move on with one's life. Television host, Meghan Mccain lost a person dear to her heart almost two years ago and can't seem to get rid of the pain/grief.
The co-host of the American talk show, "The View" who lost her father, Senator John McCain in August 2018, still mourns his death.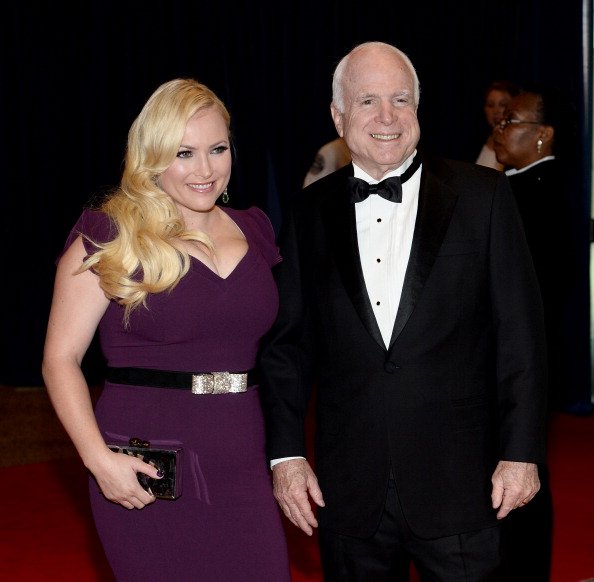 Megan McCain and Senator John McCain at the Washington Hilton on May 3, 2014 in Washington, DC. | Photo: Getty Images
At this point, she feels like she would do just anything, including losing a part of her body if it gets her a few minutes with her dad.
To share her grief, She took to Instagram to post a picture of herself and her late father, revealing that she misses him so much. She captioned the post:
" 502 days. Every time I think I can't miss you more... as you always used to say Illegitimi non carborundum. I would cut off one of my limbs to talk to you again for 5 minutes…"
Her fans and supporters sympathized with her in the comment section. While some prayed for her and her family, others sent their condolences.
It's not the first time Meghan has publicly shown grief towards the death of her father. Since he passed away, she has been very open about her grieving process.
John was then diagnosed with a primary glioblastoma, a type of brain tumor.
On the day before the one year anniversary of his death, Meghan posted a picture of herself and her dad holding hands, and in the caption, she said the day of his passing was the worst day of her life.
While many of her fans and followers have been supportive during these times, others formed the opinion that she should grieve in private. To the latter, Meghan responded:
"There are many of us who are in grief and have lost those love love so deeply. But it makes me feel less alone and hopefully others less alone to share the grief process that is still so taboo to some."
John McCain was a six-term U.S Senator for the state of Arizona and a Republican nominee for the 2008 presidential election.
In 2017, he had a blood clot removed from his left eye. It was later discovered that there was the presence of brain cancer associated with the clot.
John was then diagnosed with a primary glioblastoma, a type of brain tumor. He began to undergo treatment and was in stable condition for a while.
In August 2018, however, a statement was released by his family that he had decided to discontinue his medical treatment. Shortly after, he died.
Please fill in your e-mail so we can share with you our top stories!