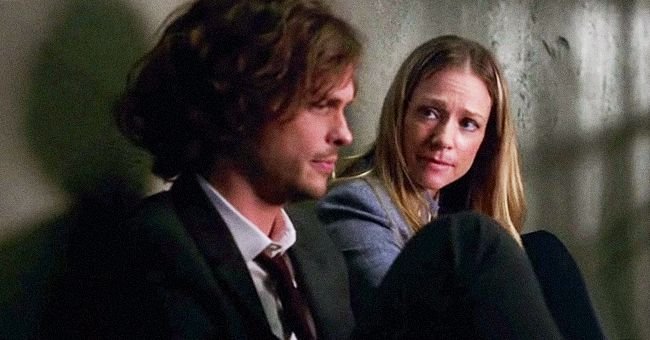 youtube.com/Cheeto Breath
'Criminal Minds' Fans React to Awkward Tension between Jennifer 'JJ' Jareau & Dr Spencer Reid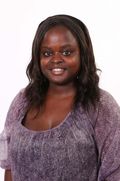 'Criminal Minds' fans can't stop talking about the tension between Jennifer 'J.J.' Jareau and Dr Spencer Reid. The two's connection has fans routing for a possible relationship.
As "Criminals Minds" prepares for its final season, some fans appear to be less interested in the complex cases and intense criminal hunts that the team find themselves working on.
Instead, there has been a lot of suspense surrounding the love connection between Jennifer "J.J." Jareau played by A.J Cook and Dr Spencer Reid, played by Matthew Gray Gubler's.
After trying to hide their feelings for each throughout season 14. In the season finale, a near death experience in which the two were held at gunpoint saw "JJ" confess to Dr. Reid that she had always loved.
Dr. Reid returned the same sentiments to an unconscious "JJ" after she is hospitalized for being shot. Later, during a heart-to-heart conversation, "JJ" revealed that she is happy with her family life and isn't willing to leave her husband and three children. The confession had one fan convinced that they are soulmates.
However, despite their conversation about shutting down the possibility of any sort of romantic relationship, the tension between the two is noticeable in the second episode of season 15 when JJ returns to work.
Dr. Reid's lingering feelings are on full display when the team welcomes her back, and he embraced her with a hug. Another fan was quick to gush over the display of affection.
The couple's first meeting since their heartfelt conversation months ago had fans noticing all the little details about the love connection the two are trying to hide. One fan said:
"The look on JJ's face, after Reid asked her if she's okay... tells me, she is not okay."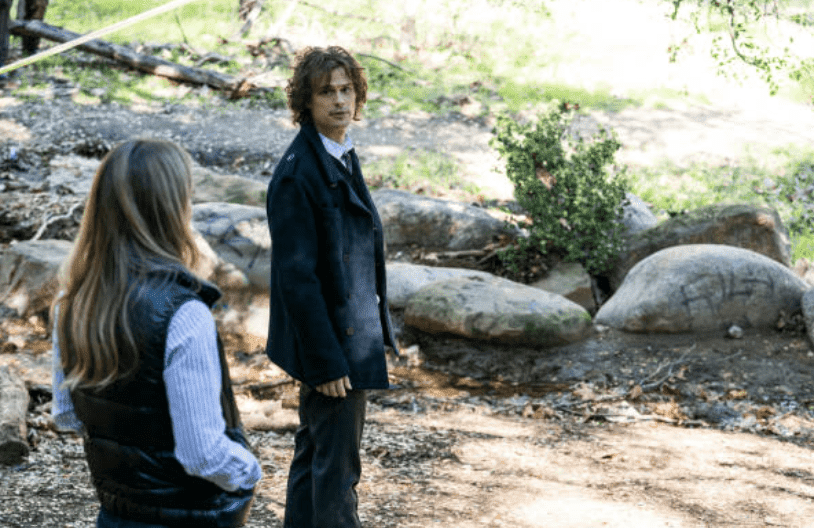 A.J Cook and Matthew Gray Gubler's shoot a scene near a river for Criminal Minds season 14 for an episode titled "Under The Skin," on January 23, 2019 | Source: Cliff Lipson/CBS via Getty Images
It is
reported
, while the possibility of
"JJ" and Dr. Reid
ending up together is unlikely, Reid will find a love interest this season. Speaking to
TV Guide
Erica Messer revealed:
"In this normal day at a park, [Dr, Reid] meets Rachel Leigh Cook's character, who sort of shows him what a normal day, a normal life, a normal everything could look like. It's just this little ray of sunshine that comes into Reid's world."
As "JJ" and Reid settle back into working side by side, the dashed hopes of a romantic ending has some "Criminal Minds" fans wishing they get over their awkward phase and go back to being unassuming best friends again.
Please fill in your e-mail so we can share with you our top stories!