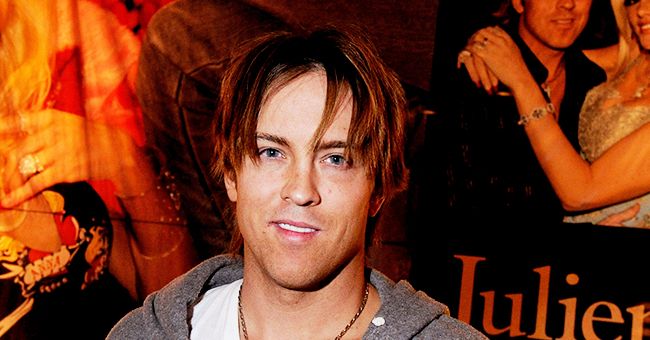 Getty Images
Anna Nicole Smith's Ex Larry Birkhead Talks 'Hopelessly in Love' Doc That Gives In-Depth Look at Their Relationship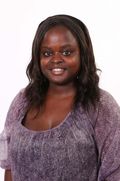 Larry Birkhead opens up about his love story with Anna Nicole Smith and is set to share some never before seen footage of the couple in a Lifetime documentary.
In years since Anna Nicole Smith's death from a drug overdose in 2007, Larry Birkhead is finally opening about the love story in a documentary titled "Hopelessly in Love: Anna Nicole Smith and Larry Birkhead."
The special which airs on Friday will give a first hand look into the couple's tumultuous relationship from the time they met, leading up Smith's death, and his life after those events.
Birkhead has been living a relatively with life with his daughter Dannielynn Birkhead. During an interview with Good Morning America he said after years of being approached to do a documentary, he finally decided to do one, he explained:
"For so long I had people kind of telling my story. They said, 'This is an opportunity to tell it from your perspective and I said, 'Are you sure you got the right people? Because our love story was so up and down.'"
Birkhead said during their relationship, he was always in the background, and while she was alive, they never had the chance to show the world that his relationship with Smith was real.
He said they had been together for several years, something that was never made public, but is proved in the documentary. He hopes that with the documentary he can give a voice to his side of the story.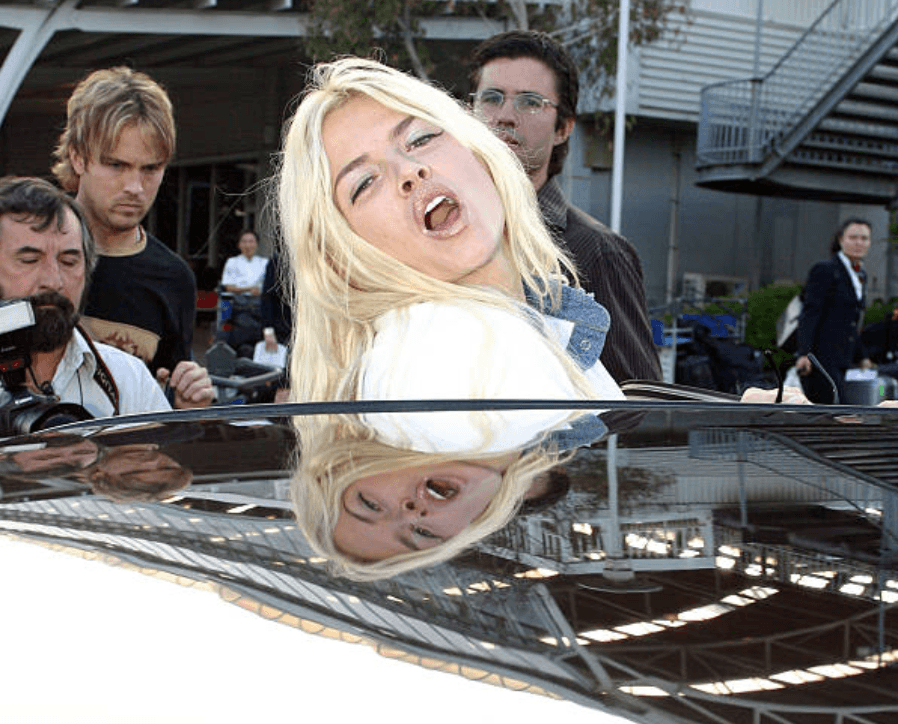 Anna Nicole Smith poses for camera's as Larry Birkhead stands in the back with photographers as she arrived at Sydney International Airport at Sydney International Airport, February 28 2005, in Sydney, Australia | Source: Getty Images (Photo by John Allman/WireImage)
Larry said another reason he was motivated to do the documentary was to give his 13-year-old daughter something she can keep to remember her mother by, he confessed:
"There were too many people in this saga and I found out real quick that there was no way to do this project without hurting someone's feelings. Ultimately I wanted to make sure that if my daughter watched it down the road, that is was truthful yet respectful to everyone involved."
Smith died when Dannielynn was only five-months-old. In an exclusive interview, he told Daily Mail that he has tried to protect his daughter from the negativity that comes with life in the spotlight by living a quiet life in the country.
In 2014, on time deal for the 25th anniversary of Smith's Guess campaign he let Dannielynn pose for the company.
Dannielynn admitted that she found it strange seeing her face on a billboard and she doesn't enjoy people staring at her.
While she enjoys a quiet life in Kentucky, she has been taking acting lessons. Larry said he was surprised by her interest in acting, but supports her aspirations.
Please fill in your e-mail so we can share with you our top stories!