Naomi Osaka Gets Dragged after Calling Serena Williams 'Mom' in New Post
Naomi Osaka gets slammed for age-shaming Serena Williams after she called her "mom" on a Twitter post meant to show the newfound relationship that the two tennis players have. 
Tennis star Naomi Osaka got dragged by fans for referring to Serena Williams as her "mom" on a Twitter post showing both of them sharing a conversation on the court. 
The 22-year-old meant for her post to be a sweet dedication to Serena Williams, 38, whom she considers as a mentor in the world of tennis. 
Naomi Osaka previously defeated Williams in her quest for another Grand Slam title in the US Open two years ago.
me and my mom lol. pic.twitter.com/HvCoPpgShm

— NaomiOsaka大坂なおみ (@naomiosaka) January 15, 2020
ACCUSED OF "AGE-SHAMING" SERENA WILLIAMS
However, fans were quick to take offense over the "mom" term, because of their almost 20-year age gap. To them, she was "age-shaming" Williams, even if that wasn't what she was trying to do. 
After seeing people's reactions to her post, she quickly went on to defend her actions and explain why she calls Williams "mom."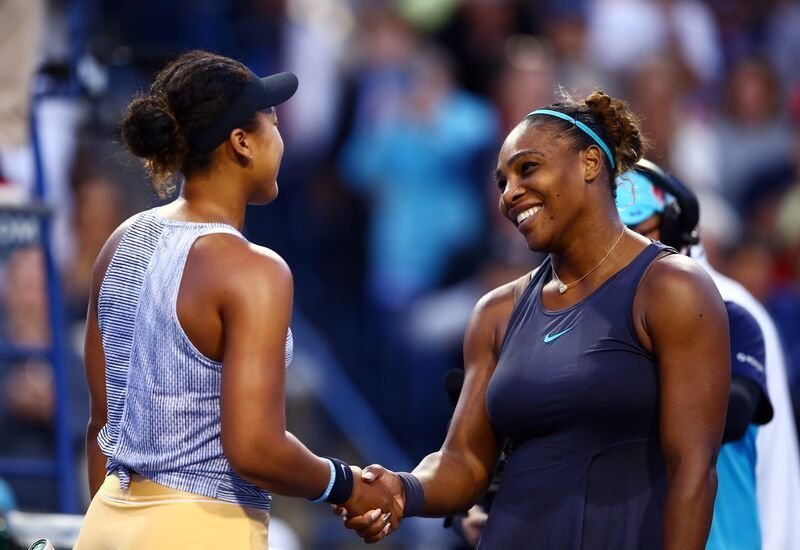 HER VIRAL APOLOGY TO SERENA WILLIAMS
Naomi Osaka previously defeated Williams in her quest for another Grand Slam title in the US Open two years ago. At the time, she also received some criticism for apologizing to the tennis great when she beat her. 
According to Naomi, she felt compelled to apologize to Williams, and that was because she was rooting for her all her life. 
BREAKING SERENA WILLIAMS' GOAL
She adds that at the time, she already knew that Serena was going for a 24th Grand Slam singles title, which would make history. However, it was her that had to stop that from happening. 
"Because I know she really wanted to have the 24th Grand Slam, right? Everyone knows this. It's on the commercials, it's everywhere."
A BITTERSWEET WIN FOR NAOMI OSAKA
It was a bittersweet win for Osaka, as she had to endure "boos" from the crowd and felt that everyone was unhappy for her at the time. Of the experience, she said: 
"I felt a little bit sad because I wasn't really sure if they were booing at me or if it wasn't the outcome that they wanted. I also could sympathize because I've been a fan of Serena my whole life. And I knew how badly the crowd wanted her to win. I don't know, I was just really emotional up there."
"I just felt very emotional, and I felt like I had to apologize." @Naomi_Osaka_ on why she apologized during the trophy ceremony pic.twitter.com/72UBkYw3YO

— TODAY (@TODAYshow) September 10, 2018
Whatever happened between them is now a thing of the past, and the two remain in good terms through it all.