Steve Martin Who Is Famous for His Role in 'Father of the Bride' Has Faced Plenty of Ups and Downs in His Life
Comedian Steve Martin has brought smiles and laughter to people through his films, but his own life wasn't always filled with happiness.
Often Steve Martin stars in movies under the genre comedy, but he too has experienced his fair share of sadness in life. 
Apart from being a first-time father in his 60s, the actor has been living life to the best that he can in the past years, including writing novels and touring the country. Here's a look into his life.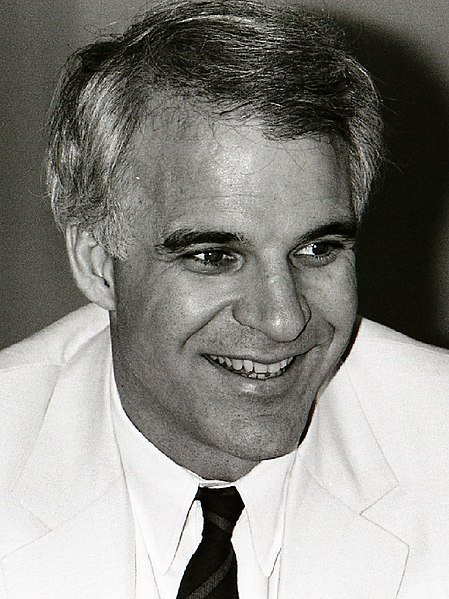 THE BIG MOVE TO HOLLYWOOD
Texas-born Martin's father was a real estate salesman and an aspiring actor, which is why at the young age of five, his parents moved him and his sister to Hollywood.
Sadly, the Martin patriarch had no luck in acting and took out his frustrations through criticism of his son. At ten-years-old, young Martin sold guidebooks at Disneyland to get away from his father.
He later worked at Merlin's Magic Shop in Fantasyland, where he learned how to do tricks on stage without doing much work.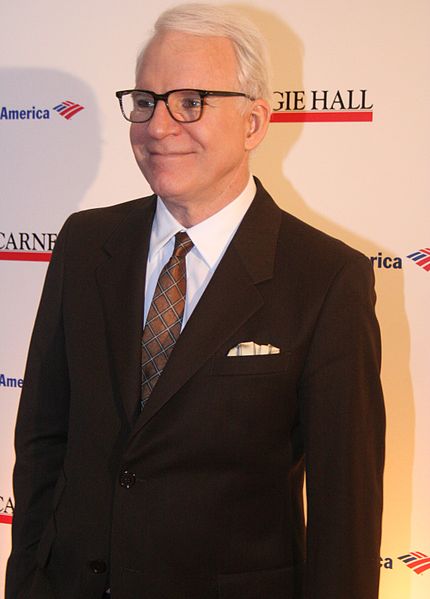 Comedy grew to be a part of the actor who did comedy on stage where no punchlines were said, making him a comedy genius and once Comedy Central's sixth among the 100 greatest stand-up comedians. He said:
"I always divide the world up into people like Picasso or Oscar Wilde, who seemed to have been born with their gifts, and the rest of us, who work at what we do. For me, it wasn't a gift. It was working."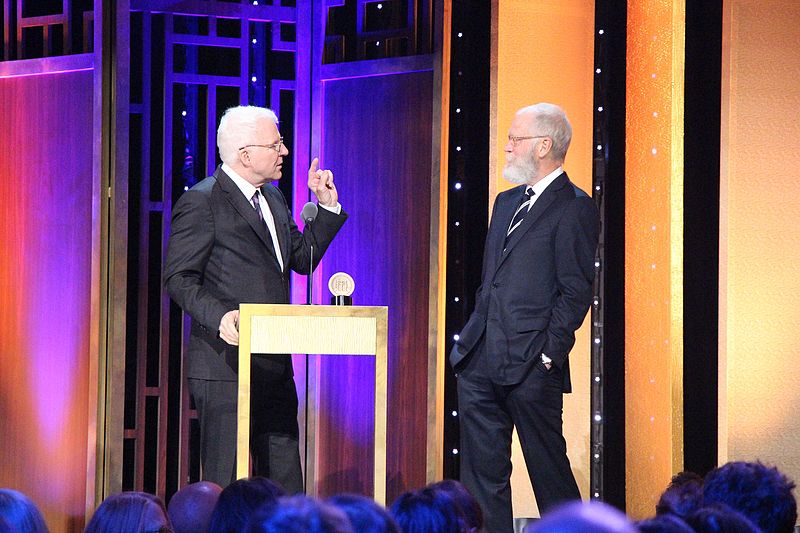 A GREAT COMEDIAN
Martin's success made his mother proud while his father found no humor in the actor. In fact, his father commented, "Well, he's no Charlie Chaplin," after watching the premiere of "The Jerk."
It wasn't until the '90s, after Martin accomplished his first full-length play, that his father started supporting him. His writing career started out grand with an Emmy Award given for his work "The Smothers Brothers Comedy Hour."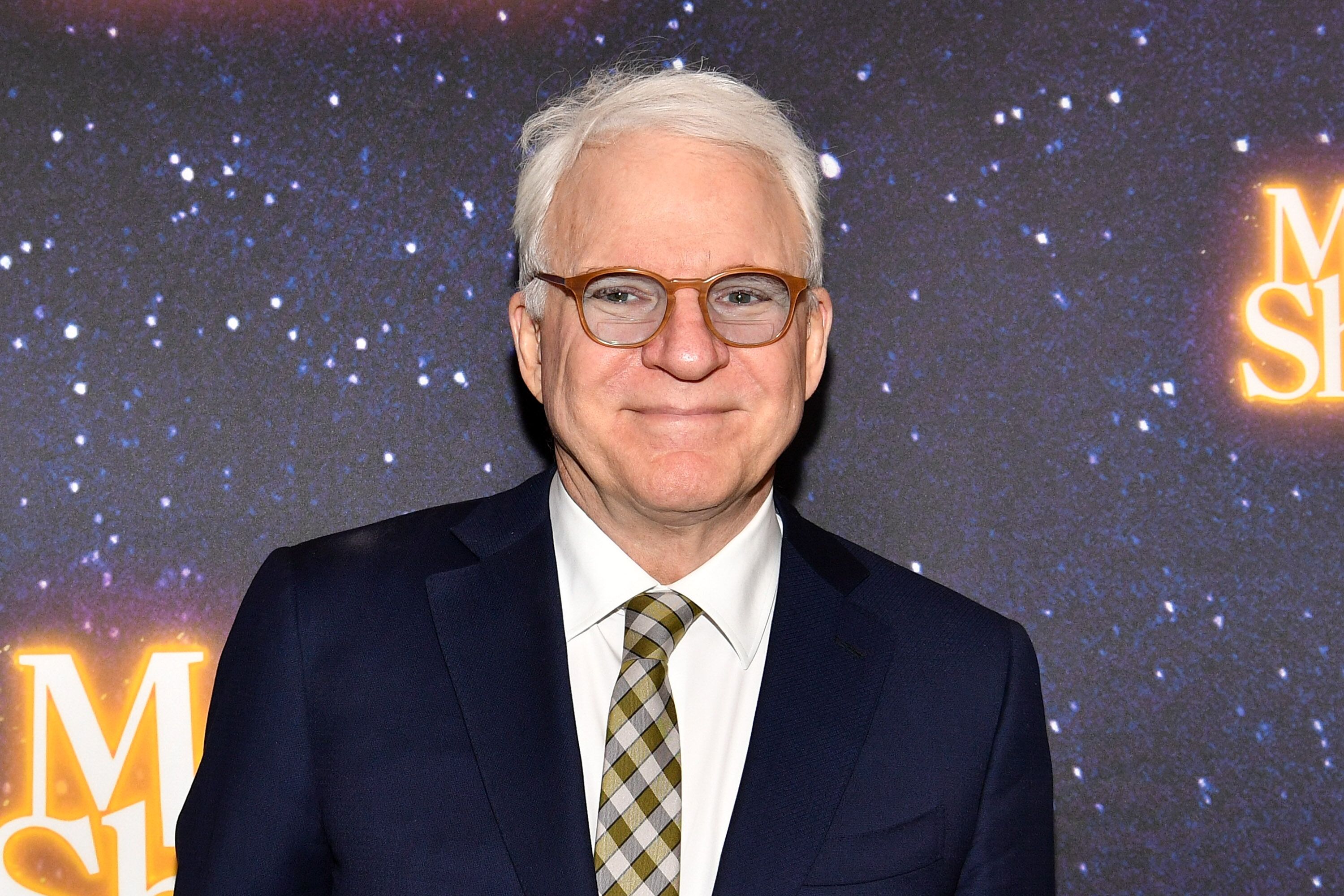 He also wrote for the shows, "The Glen Campbell Goodtime Hour," "The Sonny and Cher Comedy Hour" and appeared on "The Tonight Show Starring Johnny Carson."
His first comedy album, "Let's Get Small," sold platinum in 1977, followed by "A Wild and Crazy Guy" the next year, both of which won Grammy Awards for Best Comedy Recording.
ENTERING THE FILM INDUSTRY
Martin had his breakthrough role in the film "The Absent-Minded Waiter" in 1977, which he wrote. Two years later, he starred in "The Jerk" followed by "The Man with Two Brains" and "All of Me."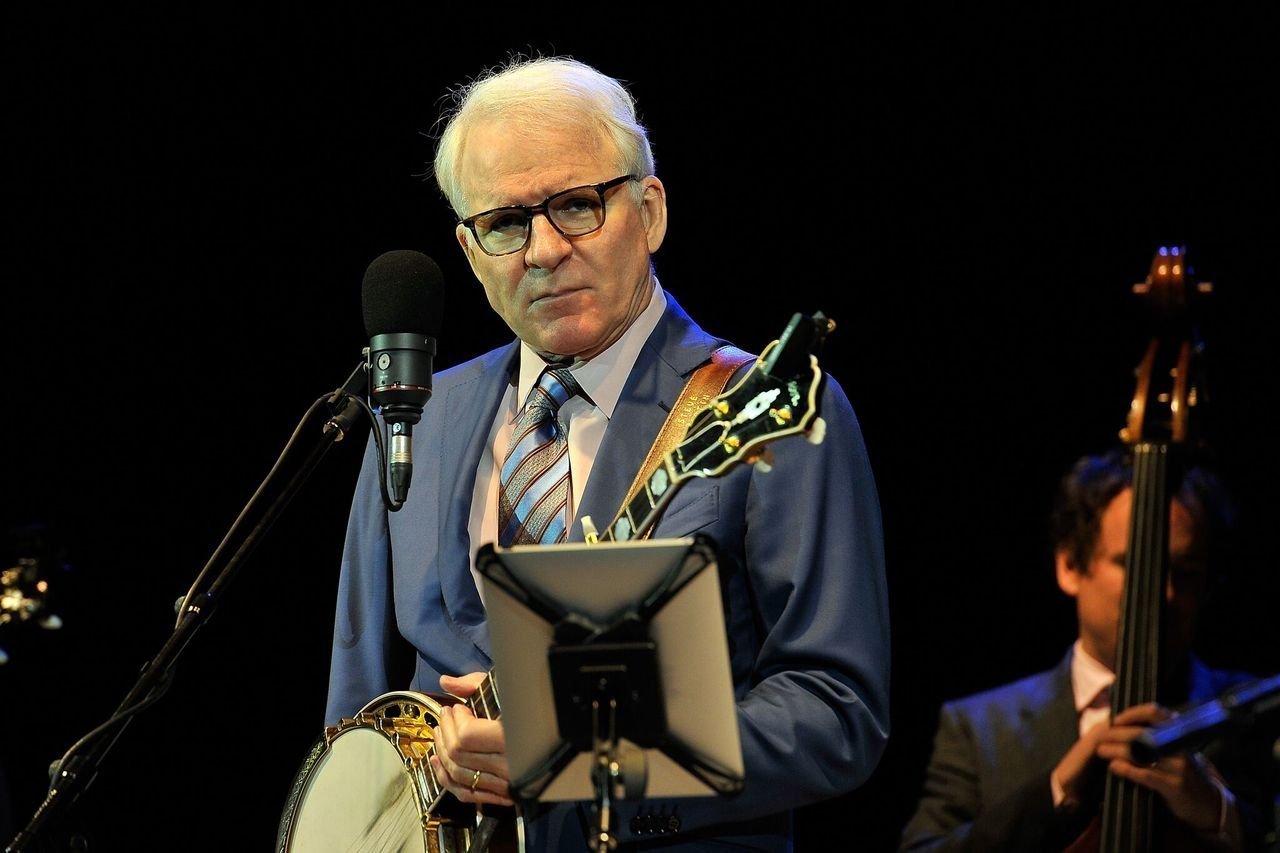 His other films include "Little Shop of Horrors," "Roxanne," "Trains & Automobiles," "Parenthood," "My Blue Heaven," and "Father of the Bride," which had a sequel due to its massive success.
Apart from comedy, Martin also starred in dramatic films such as "Grand Canyon," "Leap of Faith," "A Simple Twist of Fate," and "The Spanish Prisoner," which were all in the '90s.
In the past decade, he starred in "Bringing Down the House," "Cheaper by the Dozen," "Shopgirl," "Cheaper by the Dozen's" sequel, "The Pink Panther," "The Pink Panther 2," and many more.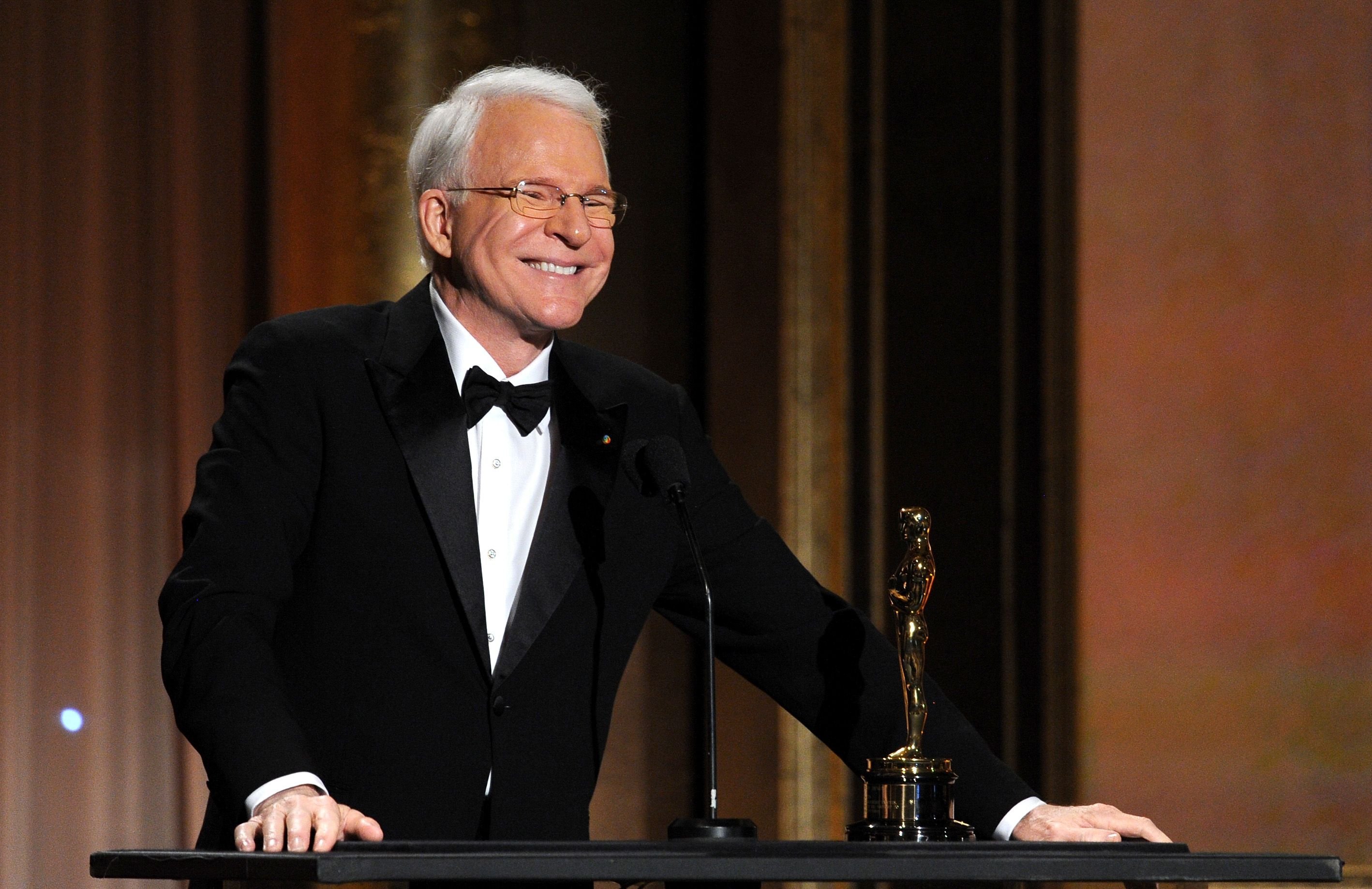 A NEW FATHER AT 67
When he was 67, the comedian welcomed his first daughter with his then-45-year-old wife, Anne Stringfield. He said of fatherhood:
"I think if I'd had a child earlier, I would have been a lousy father because I would have misplaced my attention on my career. I am very forthcoming with her, and it's great. She's giving me way more than I'm giving her."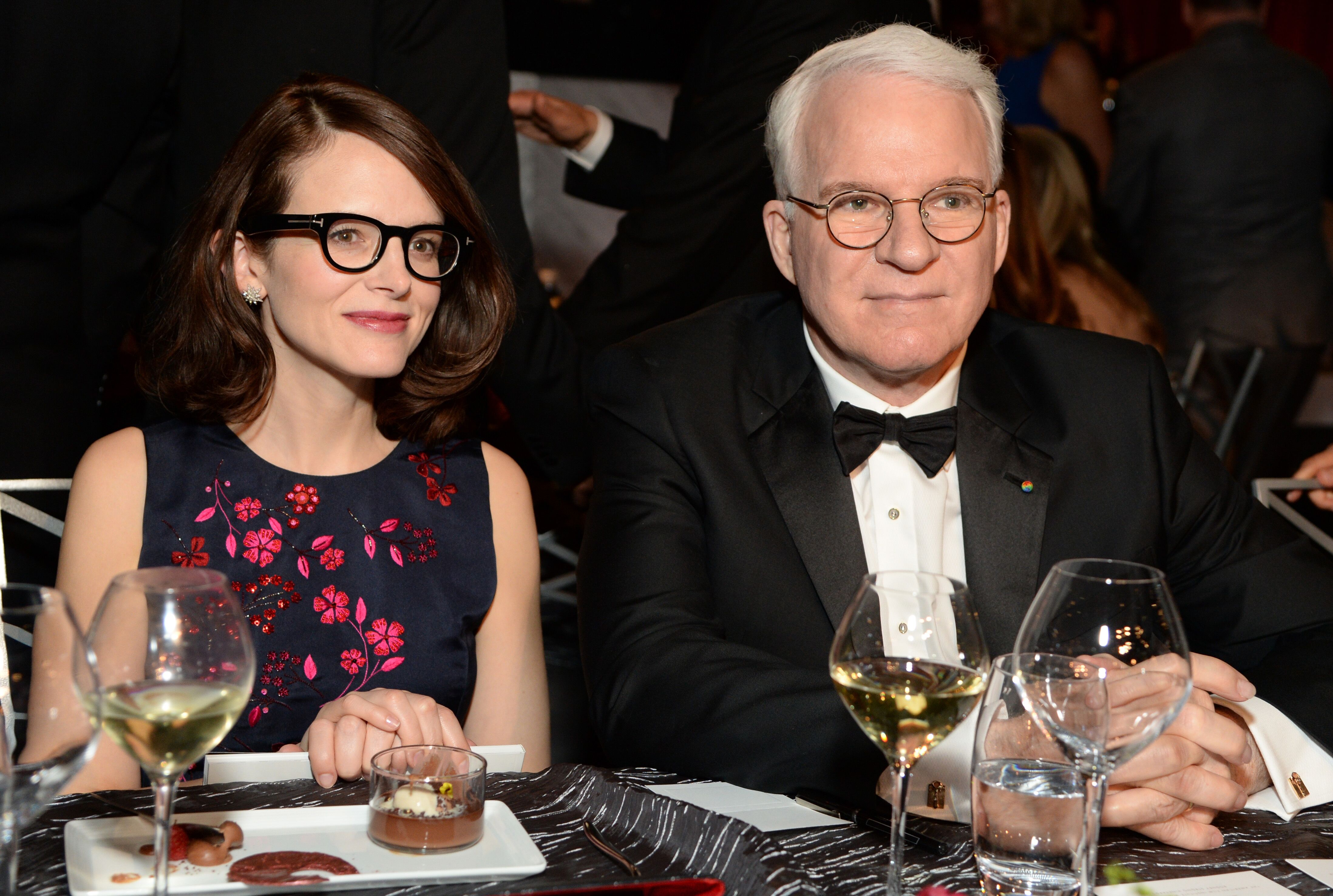 There are times when Martin and his wife are spotted casually strolling around with their toddler, looking to be a happy family. He shared the positive things about being a father:
"You're all set and secure in life, and you're not building your career, so you have a lot of time. When I was younger, I was selfish and focused on my career."