Bruce Springsteen and Patti Scialfa Are Parents of 3 Beautiful Kids - Meet All of Them
Bruce Springsteen and his wife Patti Scialfa have produced some of the most iconic songs ever, but those are, however, not their best accomplishment. The stars are parents to three beautiful kids.
Bruce and Patti got married in 1991 after Bruce's first marriage to Julianne Philips ended in divorce in 1989. 
Together Bruce and Patti have three lovely children, Evan, 29, Jessica, 28, and Sam, 26. These exceptional kids have taught their parents' lessons on life and have great careers of their own.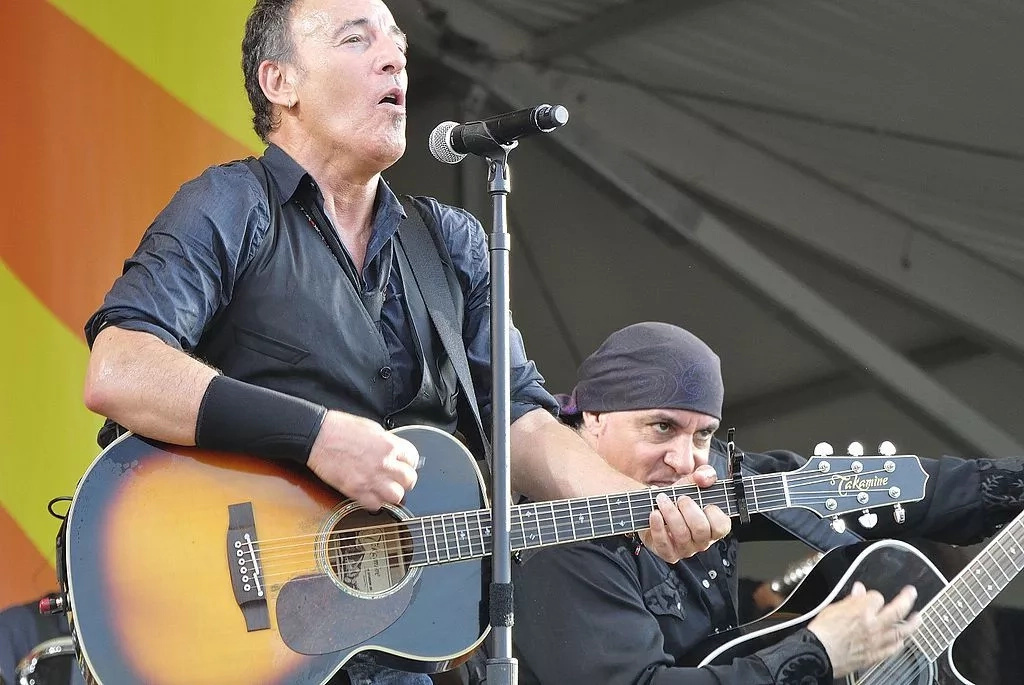 EVAN SPRINGSTEEN
Evan Springsteen, just like his parents, is passionate about music and loves to perform with his father on stage. Despite his love for music, Bruce revealed in an interview with The New York Times, that none of his children knows the lyrics to his songs. He said:
"We had our kids late, I was 40 when our first son was born, and they showed a healthy disinterest in our work over all the years. They had their own musical heroes, they had their own music they were interested in. They'd be pretty blank-faced if someone mentioned a song title of mine."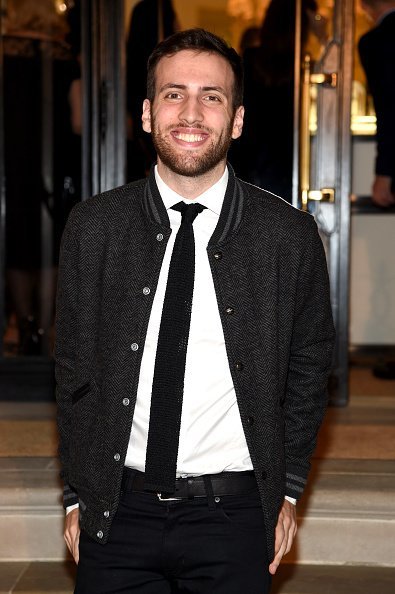 JESSICA SPRINGSTEEN
Jessica Springsteen may not have taken after her parents' musical prowess, but she has so much of her father's drive. Jessica is one of the leading equestrian riders in the US and continues to forge ahead in her career. 
From then, fans took note of the pair's chemistry, whenever they got together to perform their many passionate duets. 
Jessica represented the US in the 2012 Olympics and won the American Gold Cup in 2014. In an interview with CNN, she revealed the secret to her success lies in the connection between her and her horse. 
SAM SPRINGSTEEN
The 26-year-old lastborn child of the Springsteen, Sam Springsteen, who is a New Jersey Firefighter is passionate about serving his country. His proud parents were on hand to witness his swearing-in ceremony, where Bruce gushed over his son's success, saying:
"This is my son's day, so I'm staying out of it. We're very proud … it was a long road. He was very dedicated for quite a few years, and we're just excited for him today." 
Before being sworn in as a New Jersey Firefighter, the shy Sam, who could hardly speak to the camera at the ceremony, served as a volunteer member of the Monmouth County Fire Department. 
A SPECIAL LOVE STORY
Bruce Springsteen and Patti Scialfa are meant for each other, a fact their fantastic love story proves. The sweet couple has been married for 28 years.
The couple grew up within the same social circle and lived just 10 miles from each other. However, they met for the first time in 1980, at the famous New Jersey bar, "The Stone Pony."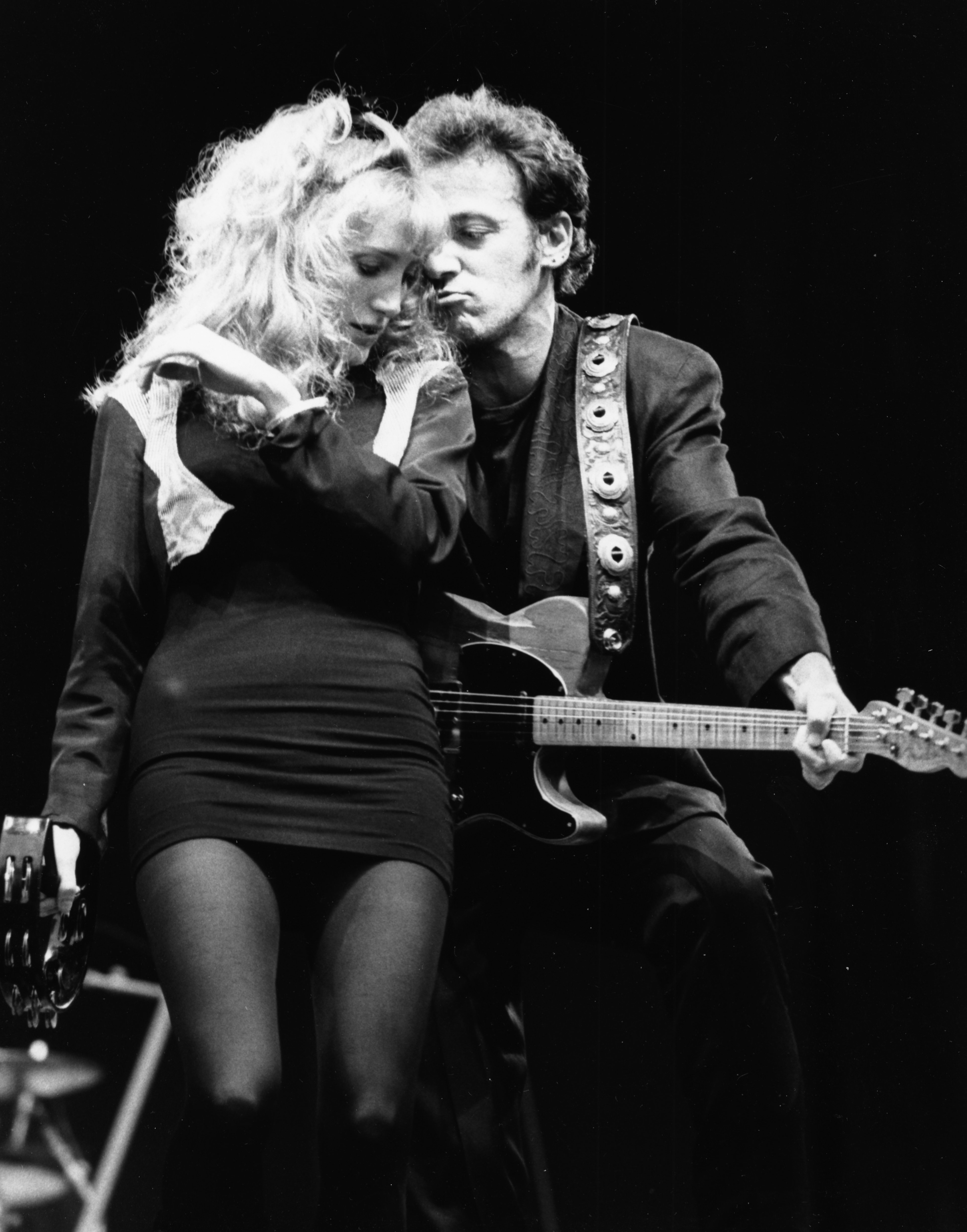 Patti soon became the only female member of Bruce's band, "E Street Band," after she auditioned to be a backup singer. From then, fans took note of the pair's chemistry, whenever they got together to perform their many passionate duets. 
However, Bruce married Julianne Phillips in 1985, a marriage that lasted barely three years, as she soon filed for divorce in 1988, and the union was finalized in 1989. Not long after that, Patti moved in with Bruce, and two years after, they tied the knot.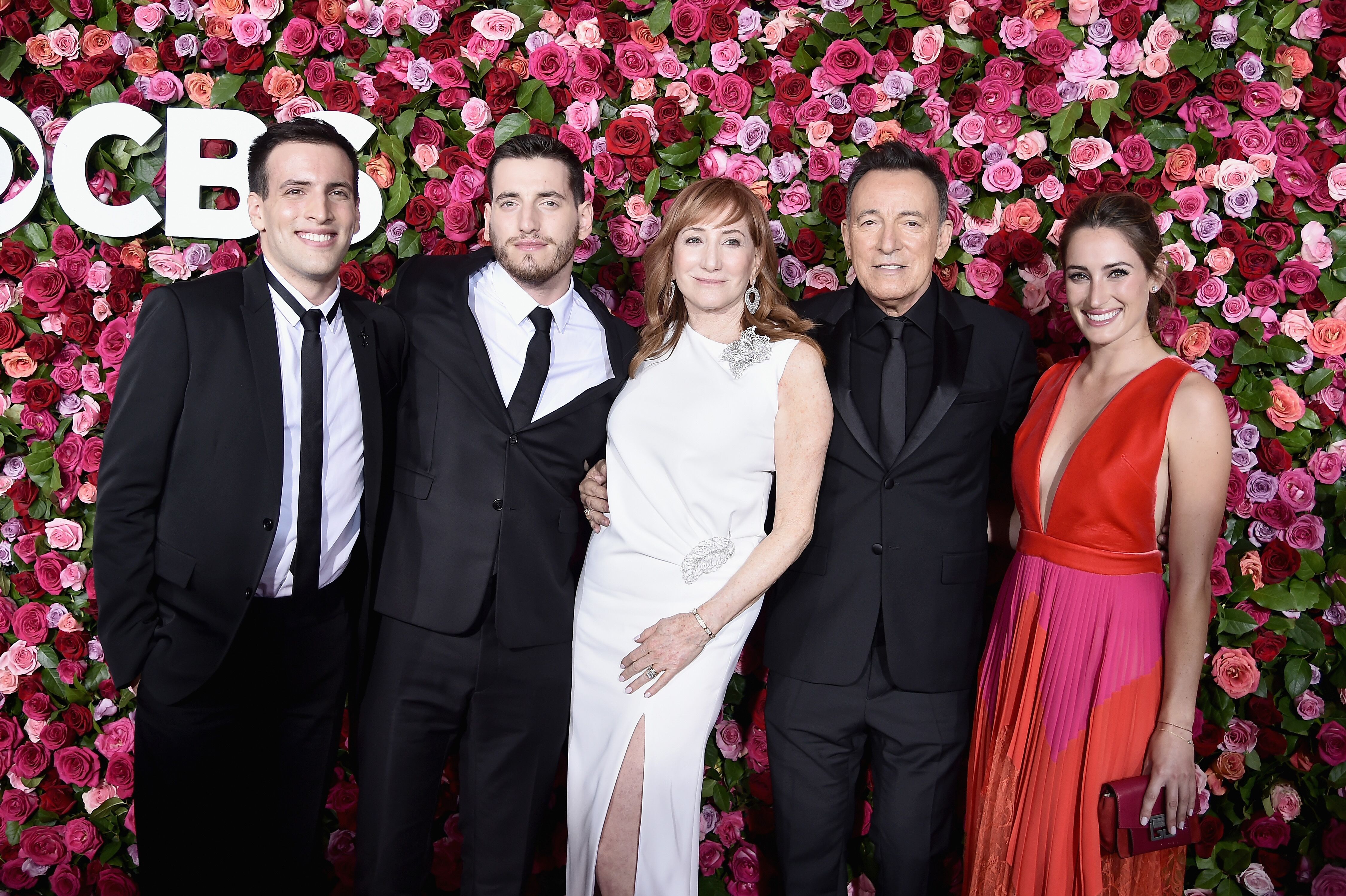 Their marriage wasn't a surprise to many who knew the pair. Their love continues to grow. With three children and many years after, they remain a cute loving couple.