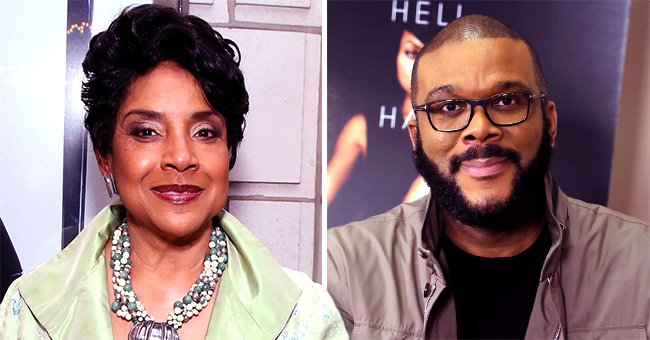 Getty Images
Phylicia Rashad Appears to Defend Tyler Perry after Backlash about His Lack of a Writer's Room
Following the backlash that greeted Tyler Perry's New Year motivation post about having a great work ethic, where he revealed he didn't have a writers' room, actress Phylicia Rashad has defended the producer.
PEOPLE Now interviewed Phylicia Rashad and her co-stars, Crystal Fox, and Bresha Webb, from Tyler's Perry's first Netflix film, "A Fall from Grace."
When Phylicia Rashad was asked how Tyler Perry was able to write all of his scripts despite his busy schedule, she explained that the producer does well without a writer's room, because it was counterproductive for him when he had one.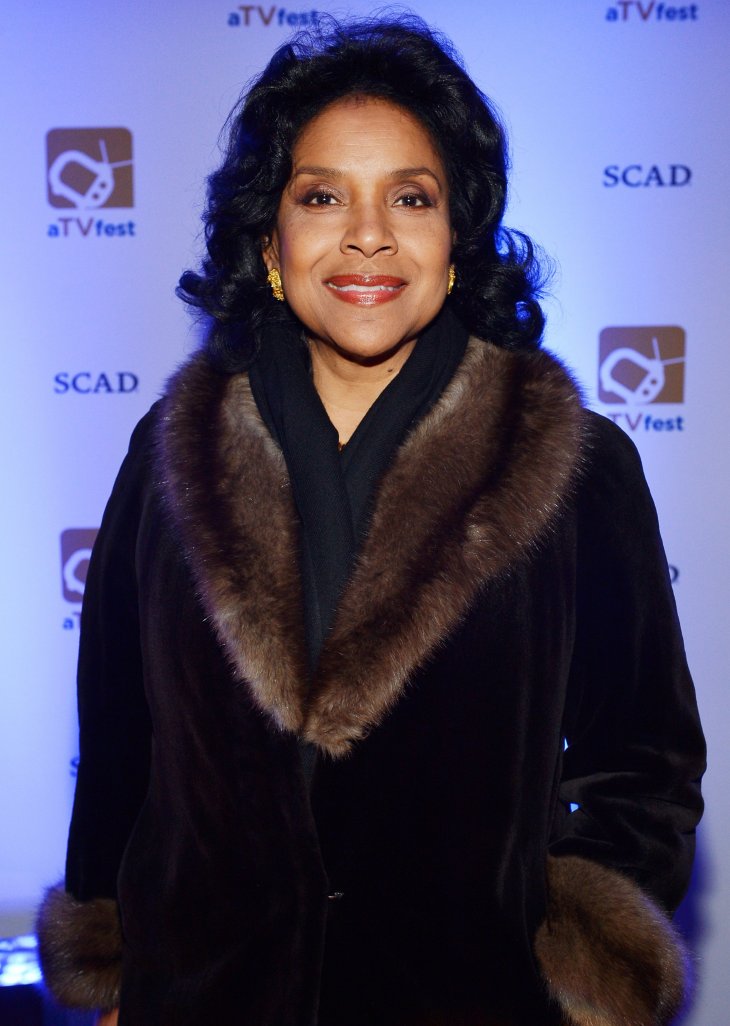 Phylicia Rashad wearing a beautiful, lovely and furry coat | Photo:Getty Images
She revealed that Tyler said he would pay people to write scripts, and that he didn't like the scripts, so had to pay again for it to be written still. He then decided to stop doing such and write it himself. Continuing, Phylicia said:
"He knows his audience, and they know his voice. He knows what they are expecting, and he gives it to them."
Crystal Fox and Bresha Webb were in total agreement with Phylicia's statement and nodded in agreement. Crystal also spoke about the criticisms leveled against Tyler Perry since he posted about having no writers' room.
She said that she spoke to Tyler Perry about the backlash because she saw a post by someone who felt they wouldn't have an opportunity to work in Tyler Perry's studios.
There will always be opportunities at Tyler Perry Studios for writers. Always. But for these particular shows, my audience wants my voice
When she told Perry about it, he said to her that he would continue to write for his audience in his name, but that there were many other projects and opportunities for writers to come in and develop their dreams.
Tyler Perry also responded to the criticisms himself. He did this in an interview with "Level" and set the record straight, choosing to write his stories himself. His response re-echoed what Phylicia and Crystal said, and he also added that he would support writers, saying:
"I do, and I will. We have four shows coming up with showrunners who will have their own writers and their own writers' room. There will always be opportunities at Tyler Perry Studios for writers. Always. But for these particular shows, my audience wants my voice."
"A Fall from Grace" is the second Tyler Perry movie Phylicia Rashad will be appearing in after she also appeared in his 2012 film, "Good Deeds." The actress has a reputation for being everyone's mom on television.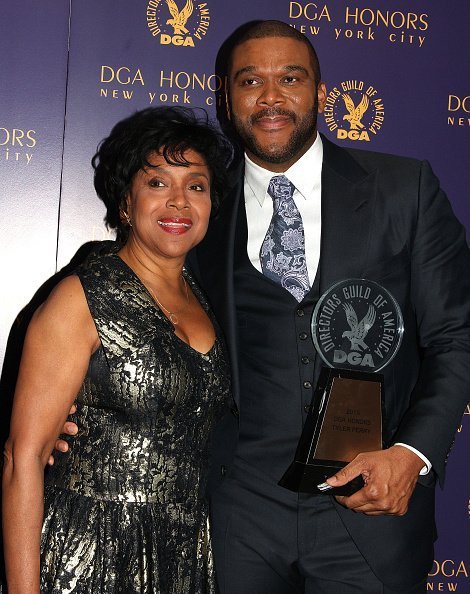 Tyler Perry and Phylicia Rashad at the DGA Honors Gala 2015.| Photo:Getty Images
Despite that reputation, the 71-year-old is not present on social media, a fact she revealed in a chat with Sway Calloway's radio show, "Sway in The Morning."
According to Phylicia, her mother once told her that people didn't need to know one personally, adding that she believed social media had given some anonymous people a thunderous voice.
She also said that people needed to be careful about what they put out on social media. Her sentiments were also shared by Tyler Perry, who said it is one of the reasons he has never posted about his son.
Please fill in your e-mail so we can share with you our top stories!