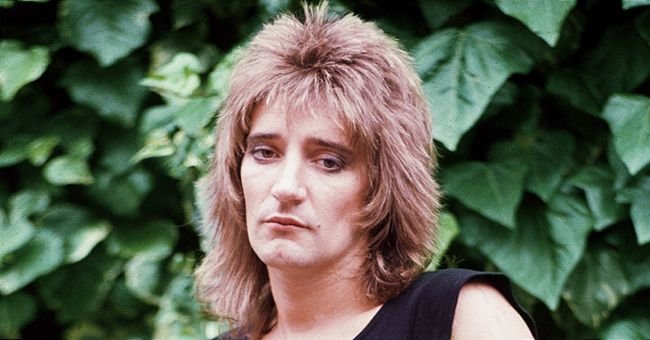 Getty Images
Rod Stewart's Ice Hockey-Playing Son Liam Shares Photo from Dad's 75th Birthday Party
In honor of Rod Stewart's 75th birthday, his son shared a picture of their family enjoying a night out just days after the singer had undergone surgery on his knee.
Rod Stewart, who is considered to be the self-proclaimed ladies man, and now dedicated family man spent his 75th birthday surrounded by his close family and friends.
In a picture shared by his son, Liam Stewart, the proud father of eight stands in the middle of the group and displays a huge grin as he holds onto a bunch of balloons.
According to Daily Mail, only three days after undergoing knee surgery, Rod was pictured walking on crutches as he left his birthday celebration at the Ritz in London.
Rod was seen leaving the venue wearing a waistcoat and an embroidered velvet blazer. One fan was clearly shocked by his quick recovery and even asked for his doctor's number.

A fan comments on Liam Stewarts instagram post about Rod Stewarts 75th birthday celebrations, at the Ritz London | Source: instagram.com/discostew94
In the picture Liam shared on Instagram, Rod's crutches are completely out of sight as they posed in the lobby of the swanky hotel.
Unlike Rod's oldest children like Kimberly Stewart and Ruby Stewart, who have both established careers in the entertainment business. He second-born son is focused on his athletic abilities.
Liam is an up and coming hockey player, who is signed to New Zealand's Queenstown's SkyCity Stampede ice hockey team. Despite breaking many bones throughout his career he said that his father is proud of him, he said:
"Dad's supportive but he would have loved it more if I'd played football because that's his sport. He loves coming to watch me play, he enjoys watching the sport, but I'm not sure he's always been sure of the rules."
Liam's mother, Rachel Hunter, who was married to Rod from 1990-2006 is proud of his latest accomplishment because she is from New Zealand.
It is reported, even though Rod is a football fan and supports the Celtics, sport is something the two have been able to bond over.
Rod's birthday celebrations come only weeks after him, and his son Sean Stewart were arrested for an altercation with a security guard at a New Year's Eve party at a hotel in Palm Beach, Florida.
According to the Guardian, Rod and Sean have been charged with "simple battery" and will appear at the Palm Beach County criminal justice building in February.
Please fill in your e-mail so we can share with you our top stories!