Denise Richards from RHBH Shares Touching Tribute to Her Late Dog Louie
Reality star Denise Richards is mourning the loss of her dog, Louie, and she penned a touching tribute to him on social media.
Actress and "Real Housewives of Beverly Hills" star, Denise Richards lost her dog, Louie. As she mourns, she took to Instagram to pen a touching tribute to her furry friend.
Richards shared four photos of the late animal taken during his lifetime. One of the snaps showed the actress hugging Louie from behind, making the affection between the two evident.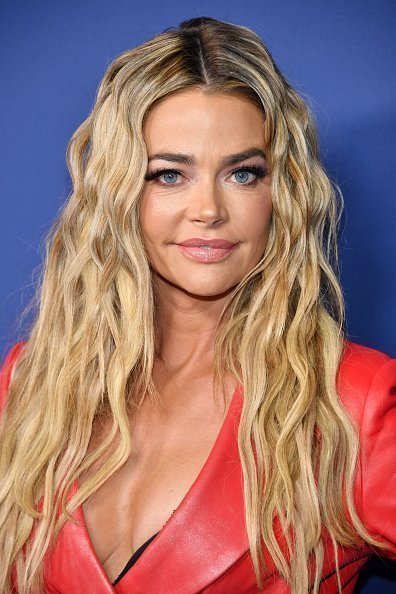 CROSSING THE RAINBOW BRIDGE
In the accompanying tribute to the Instagram post, the "Real Housewives of Beverly Hills" star wrote,
"Heartbroken [heartbreak emoji]. I came home from Spain to say goodbye to our Louie. [We] did everything to keep him here."
She added that sadly for her and her family, it was the dog's time to cross over the "Rainbow bridge." The RHBH star and her family rescued Louie ten years ago, and he had been with them since then.
SAYING GOODBYE
Richards described the dog as the funniest and most animated furry baby ever. She is grateful for the time she got with him, but mostly for the fact that she got to say goodbye.
She had issues with some of her co-stars and chose to stay home with her family.
The reality star added that she's comforted in the knowledge that Louie is now with his furry family and nana — her mother. She acknowledged that the pain of the loss lingers, and the dog will be missed terribly.
BLESSED WITH UNCONDITIONAL LOVE
The aggrieved reality television personality, Denise Richards, ended the touching tribute, saying,
"Thank you, [Louie] for blessing us with your unconditional love and effervescent, beautiful spirit, my [love]."
The post got a lot of thoughtful comments. Katrina Bowden sent her lots of love, while Kelly Kruger sent the reality star condolences and hugs.
IN HER HEART FOREVER
The death of Louie is coming weeks after the actress revealed that she underwent surgery in December. Denise had the operation to fix four hernias, and she shared her story with her fans on Instagram.
That same month, Richards skipped the annual trip taken by the cast of RHBH. She had issues with some of her co-stars and chose to stay home with her family.
Instead, Denise got together with her husband Aaron Pyphers, and daughters, Lola, Sam, and Eloise for a family photo. The latter was for their Christmas card, and it came out perfectly.
The family-of-five appeared happy, even though Louie was missing. The dog lives on in Richard's memory, and she'll carry him in her heart forever.