Denise Richards & Charlie Sheen's Teen Daughters Sam and Lola Looked so Grown up in Family Christmas Card
The American actress and TV personality, Denise Richards, posted a sweet family picture as a Christmas card for her followers on Instagram. Her daughter's Sam, 15, and Lola, 15, are all grown up. 
Over the summer, Richards opened up about her values to "People," and talked about her parenting values. She also mentioned that her kids think she's a "strict" parent.
The "Real Housewives of Beverly Hills" star also talked about her relationship with the "Two and a Half Men" actor, Charlie Sheen. The stars are parents to their kids, Sam and Lola, and have been co-parenting since their split.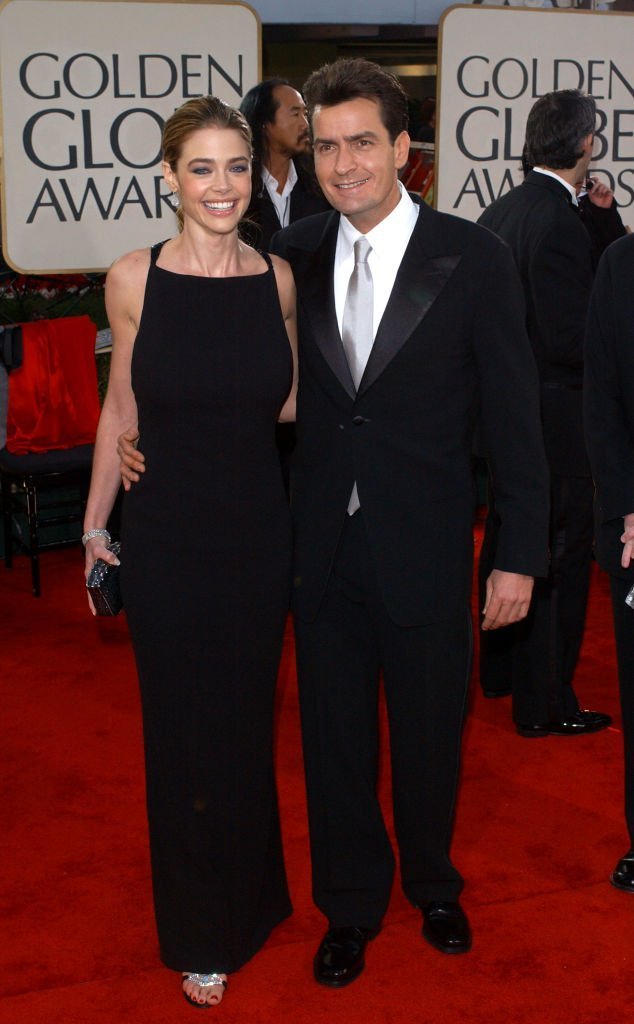 THE FAMILY IN A CHRISTMAS SPIRIT
In the Christmas card, the family was posing for the camera wearing bright smiles and matching white and blue outfits. With a white fence and some trees in the background, the family lined up for the shot. 
"Excited to show everyone our 2019 holiday card," Richards captioned the picture of her family. The image has the words, "Peace," "Love," and "Hope" written in beautiful typography.
Furthermore, the snap includes a warm wish for the holidays along with the names of all the family members. Since the heartwarming post hit the Internet, the fans have showered the family with their love in the comments. 
THE CHRISTMAS LOVE
The fans didn't hesitate to let Richards know how "beautiful" her family was. One fan wrote, "What a great photo of everyone. You have a beautiful family."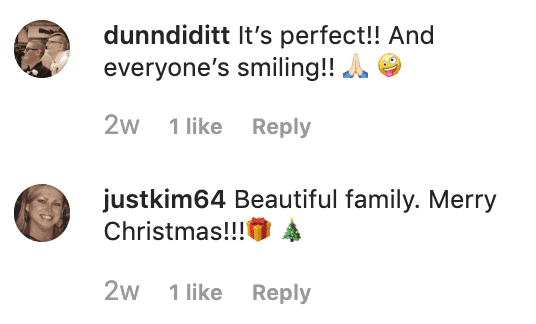 The TV star's fans also noticed how grown up Sam and Lola had become. They mentioned that Sam was going to become a model. There was also a comment on how similar the mother and her eldest looked. 
The doting mother might look like she's all fun and games but can be a tough cookie when it comes to her children. She opened up to "People" and revealed that she installed a security camera outside her home.
THE DOTING YET STRICT RICHARDS
The mother of three mentioned that her daughters would attest to her "strict" parenting. She added that there were clear boundaries, and disregarding them would have consequences. 
She also revealed that she doesn't let her daughters "do whatever they want." The actress told the outlet that she tried to follow the values her parents instilled in her and her sister. 
Although she is doing everything a good parent would do for their children, she can't help but feel that her kids have been through more than enough in their lives. 
RICHARDS CONCERNED ABOUT HER PARENTING
Previously, Richards opened up about her marriage with the "Two and a Half Men" alum, Charlie Sheen. She talked to "US Magazine," and mentioned that she "[explitive] up with him."
"I don't want them to look back at their childhood and remember [arguments]. My girls have been through a lot. How I chose to relate to the dysfunction that was going on with their father was to hide it from the kids."
The star talked about how her daughters were growing up to be adults, and she felt as though she could have done more for them. The actress also expressed that it got hard sometimes when Sheen spoiled their daughters.
CO-PARENTING WITH SHEEN
The RHOBH star revealed on the show that she wouldn't allow her daughters to date until they are 16. Sheen, however, had a different take on the issue. 
He told his ex-wife that he would trust his daughter's judgment when a boy asked her for a dance. Richards also mentioned that raising teenagers was hard, especially in Los Angeles. 
The doting mother is not letting her children grow up without proper supervision and care. Previously, she was granted custody of Sheen's twins with Brooke Mueller after she was admitted for treatment for drug problems. 
Although Mueller claimed that Richards was after the child support funds, Richards made it clear that she would take care of the boys even if she didn't get the funds.