Jackie Jackson Shared Photos of His Twin Sons in Matching Outfits for Their 6th Birthday
Jackie Jackson of "The Jackson 5" shared adorable pictures of his twin sons Jaylen and River as they celebrate their 6th birthday.
Watching a child grow is an awesome privilege, not everyone gets to experience. Those who experience it are usually grateful and look for means to capture and cherish it forever.
Jackie Jackson is enjoying this experience as he recently took to Instagram to share beautiful pictures of his twins as they turned six last December.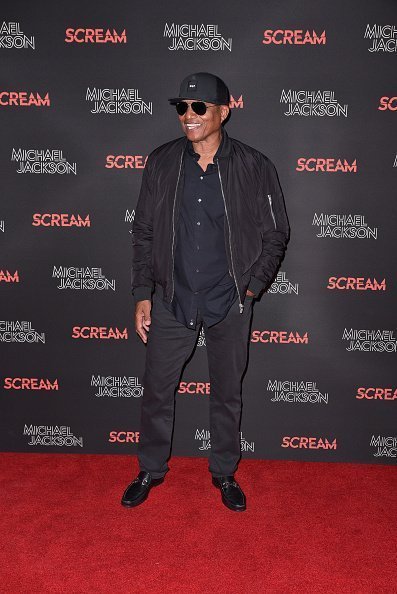 The pictures showed the twins, River and Jaylen all smiles as they wore matching outfits. The youngsters were dressed in black jean trousers, red hoodie sweatshirts, and multicolored sneakers.
The twins were cheerful as they both leaped into the air while the shot was taken. The proud father captioned the picture saying:
"Jumping for joy because these boys are 6 today! Swipe for more shots from the talented @jerrymetellus. #NewYearsEveBaby #RiverJackson #JaylenJackson #JackieJackon"
The next series of images taken by the Las Vegas-based photographer, Jerry Metellus, showed the adorable duo making goofy faces and poses for the camera while jumping for joy.
Fans and friends of the family took to the comments section to share in the joy of the day with the twins and their parents by dropping positive and lovely messages.
People often mistake Jaylen and River for Jackie's grandchildren
Lovers of the Jackson family also took to the comments section to wish the twins happy birthday. Someone said, "...Happy Birthday! Strong little souls."
Some commented on how adorable they looked, and they sent lots of prayers and wishes to the twins in this new year of their lives. One user commented:
"Happy birthday, enjoy your special day. Be blessed!"
Jaylen and River were born to 68-year-old Jackie Jackson by his 40-year-old wife Emily Besselink-Jackson in December 2014. Emily and Jackie got married in a private wedding in 2012, and two years later, they welcomed the twins.
The twins are not the only children of the sensational singer; he has two other children from his previous marriage to his first wife, Enid Adren. Jackie and Enid were married in 1974, but the two split up thirteen years after.
Although, people often mistake Jaylen and River for Jackie's grandchildren, the loving and large family of the Jacksons also shower the twins with love, especially their doting aunty, Janet Jackson, who often spends time with them.
Jackie may be advanced in age, but he is not slowing down as he continues to share his time between singing, touring, and spending time with the twins and his wife, who keep him young and agile.