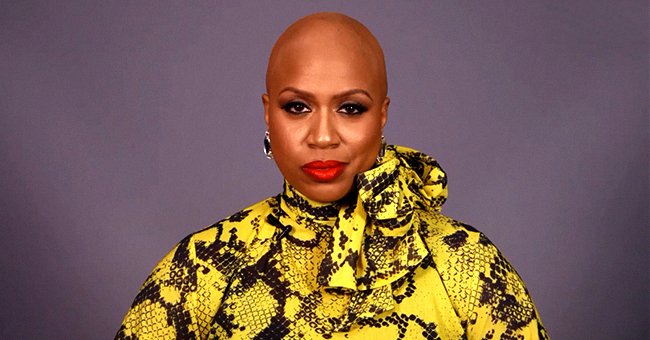 Instagram/ayannapressley
Rep Ayanna Pressley Reveals She Has Alopecia Due to an Autoimmune Disease in Emotional Video

"I felt betrayed," said Congresswoman Ayanna Presley as she shared her personal struggle in learning she has Alopecia. Pressley released an emotional video revealing her torment knowing she is used to be a champion for little girls when it comes to hair care.
Congresswoman Ayanna Presley opened up about her "new normal" as she reveals she has Alopecia. She says in an emotional video that it was important to her to share her story and explains why.
She also opened up about the day she lost the remainder of her hair and had to go public. It was impeachment day and she had to cast her vote and face the world bald.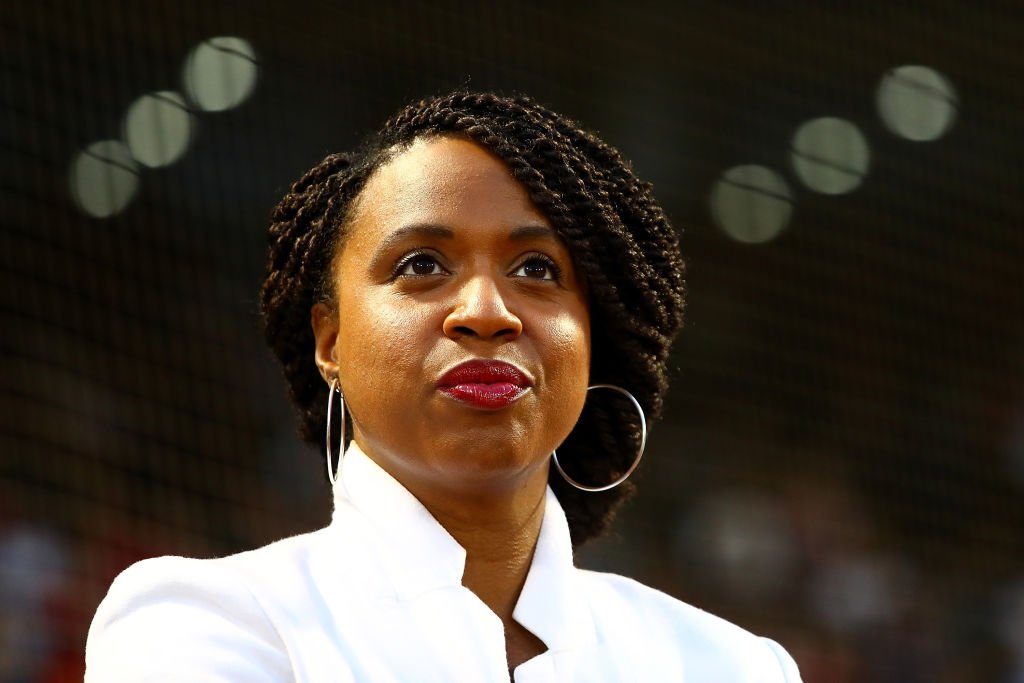 Representative Ayanna Pressley before a game between the Boston Red Sox and the Houston Astrosat at Fenway Park in September 2018. | Photo: Getty Images
WHEN SOMETHING PERSONAL BECOMES POLITICAL
Pressley bravely faced the cameras of The Root to tell her story about the autoimmune disease that left her exposed. The disease which sheds off a person's hair left her feeling betrayed. She used to be famous for styling her hair in Sengalese twists and teaching girls about hair discipline.
"I felt naked, exposed, vulnerable. I felt embarrassed. I felt ashamed. I felt betrayed."
A bald Pressley faced her audience in the clip which she also shares on her Instagram. She says it's personal to her, but "the personal is political," she writes in her caption. This is also the reason she's opening up about it.
WHEN HER HAIR BEGAN TO SHED OFF
Pressley recalled the first time she learned of her condition. She was at the salon and her stylist observed bald patches on her head. Soon after, she would wake up each day with handfuls of hair gone. Her sinks would be filled with her fallen hair.
There came to a point when Pressley feared waking up to find out more hair had been lost. No matter what common practices she used to keep her hair from falling, like wearing a bonnet or wrapping her head, she would still wake up each day with more strands gone.
THE IMPORTANT DAY SHE WENT COMPLETELY BALD
It was on impeachment day that the last of Pressley's hair fell off. Tormented over having to face the world to cast her vote, she said she walked into the House of Chambers to do her job then immediately left to hide inside a bathroom stall.
"I felt naked, exposed, vulnerable. I felt embarrassed. I felt ashamed. I felt betrayed," the representative of Massachusetts said in describing her anguish. "And then I also felt that I was participating in a cultural betrayal because of all of the little girls who look up to me, take selfies with me, and hashtag 'twist nation'."
ON SPEAKING UP NOW
Thinking of those same girls, Pressley realized that she owed it to them to be honest. Her husband thought otherwise but she knew that as a Black woman in politics and it was the right thing to do.
"I want to be free from the secret and the shame that secret carries with it," she said. "I'm not just here to occupy space. I'm here to create it. And I wanna be free. I am making peace with having alopecia."
GETTING THERE
Pressley admits she's not totally there yet but she's slowly getting there. Pressley has been wearing wigs and even has one that reminds her of Michelle Obama. But she confesses, she feels least herself when wearing these wigs. And she sees it as a sign of progress that she's slowly learning to embrace her condition.
According to the Academy of Dermatology, Alopecia Areata occurs when the body attacks the hair follicles and results in hair loss and nearly 6.8 million people in America have it as per the National Alopecia Areata Foundation. Among the races, African Americans have the highest rate of acquiring the condition. This is based on a study conducted by The Journal of the American Academy of Dermatology.
Please fill in your e-mail so we can share with you our top stories!