Man with Food Allergies Sparks Debate for Asking Girlfriend to Brush Her Teeth before They Kiss
A man opened up about how severe food allergies have affected his relationships. In an attempt to save his latest relationship, he sparks debate over how best to deal with intimacy issues.
A college sophomore shared his story about how severe food allergies have affected the trust and intimacy in his relationship.
He revealed that he had never taken seriously the risks and stern advice that his doctor had told him about how seriously his allergies were until he ended up in the hospital after kissing his ex-girlfriend.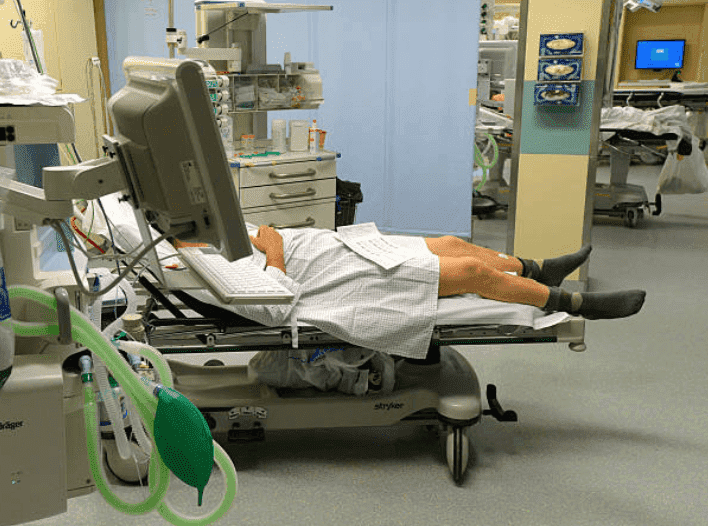 He said that his doctor had warned him to make sure that he asked all of his partners if they had come into contact with any of the foods he is allergic to before kissing them.
After his stay in the hospital, he admitted that it was his fault for not being more cautious. However, the whole event lead to the end of his relationship.
His girlfriend at the time broke things off with him because she didn't want to put him at risk of another series allergic reaction. She was also unwilling to change her own diet to accommodate his sensitivity to foods.
Since then, he has made sure to follow his doctor's advice and ask them what they have eaten before kissing them. 
For the past month, he has been dating someone new and has to ask her to list everything she has eaten every day, he also revealed:
"My doctor recommended not kissing until it's been at least 4 hours since the other person has consumed the allergen and having them brush their teeth."
However, his girlfriend is always reassuring him that she hasn't eaten anything that he could react to. Constant questioning is causing tension in his relationship because his girlfriend feels that he doesn't trust her, and she wants him to stop asking what she has eaten.
Seeking advice from people, he questioned how best to handle the situation so that his allergies don't affect his latest relationship. One commenter tried to reassure him to trust his girlfriend.

Many commenters disagreed with the advice that he should rely on his girlfriend's word that she had not come into contact with any of his allergens, one person said:
"NTA - your health comes first. I can see how it would be embarrassing to be asked to list off all the things you ate that day (I know I'm not the only one that sneaks junk food) but it's not like it's without a really good reason."
Food allergies are not only a concern for this college student. Another Reddit user shared his frustration over his girlfriend's pork allergy and how his family kept exposing her to the meat when she is around them.
While people suspect the "in-laws" are purposefully cooking pork around her, other's speaking from personal experience said it's common for people to forget, and he should keep reminding them.