15 Celebrities Who've Never Tied the Knot
Celebrities become rich and famous by pouring a lot of time into their careers, sometimes dedicating their lives to the industry instead of starting a family. 
While there remains a staggering list of Hollywood actors and actresses who have had multiple divorces in their lifetime, there are those who have never officially exchanged "I do's" with their partner.
Many opposing opinions about marriage spurred throughout the years, with some saying it is not necessary, and others believing it is the essence of starting a family.
The bottom line is that marriage will depend on a person's beliefs and priorities. Here are 20 celebrities who have yet to tie the knot.
LEONARDO DICAPRIO
It is no doubt that award-winning actor Leonardo DiCaprio is handsome, talented, and has a big heart for environmental concerns.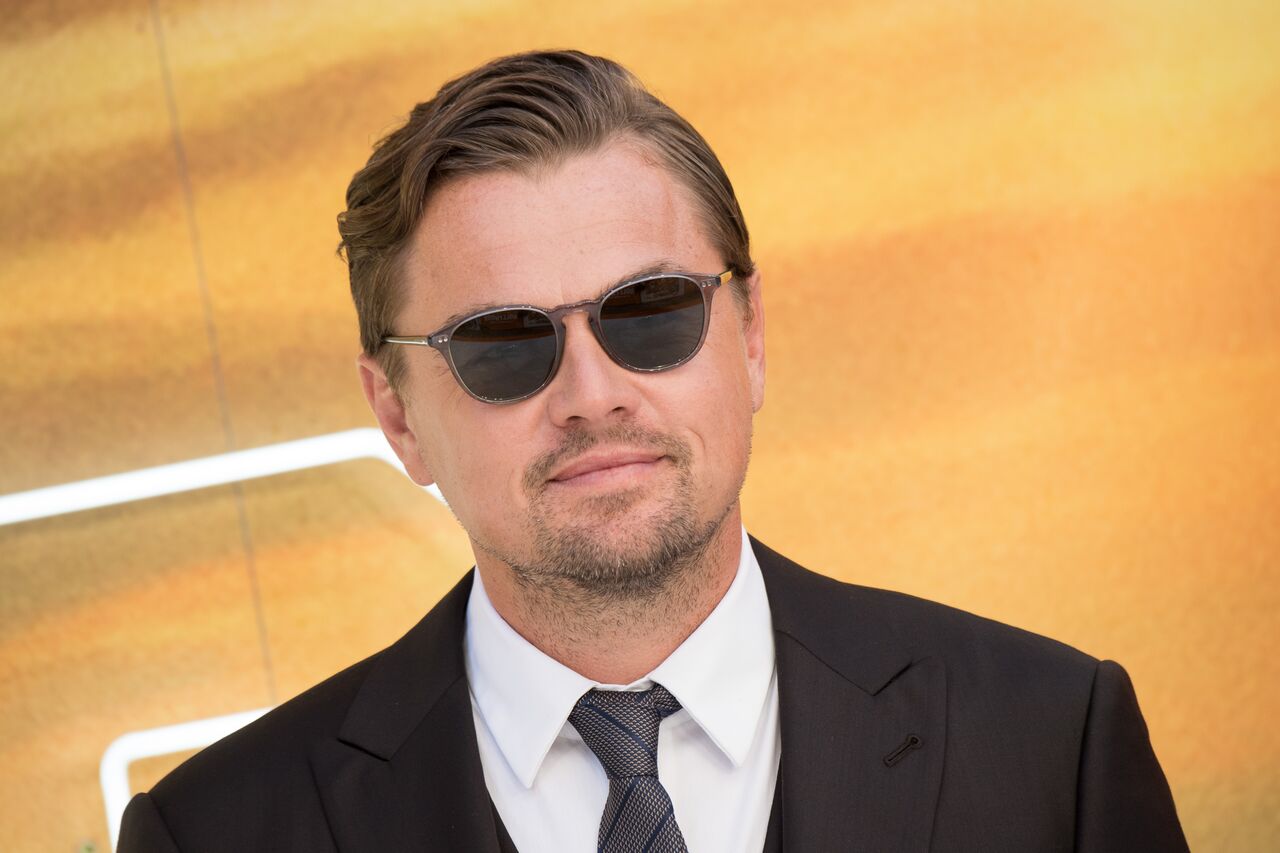 However, the "Wolf of Wallstreet" star is still a bachelor in his mid-40s with a history of dating some of the most beautiful women in Hollywood.
The list of DiCaprio's previous relationships includes Naomi Campbell, Bridget Hall, Kristen Zang, Brittany Daniel, Natasha Henstridge, and Helena Christensen, among many others.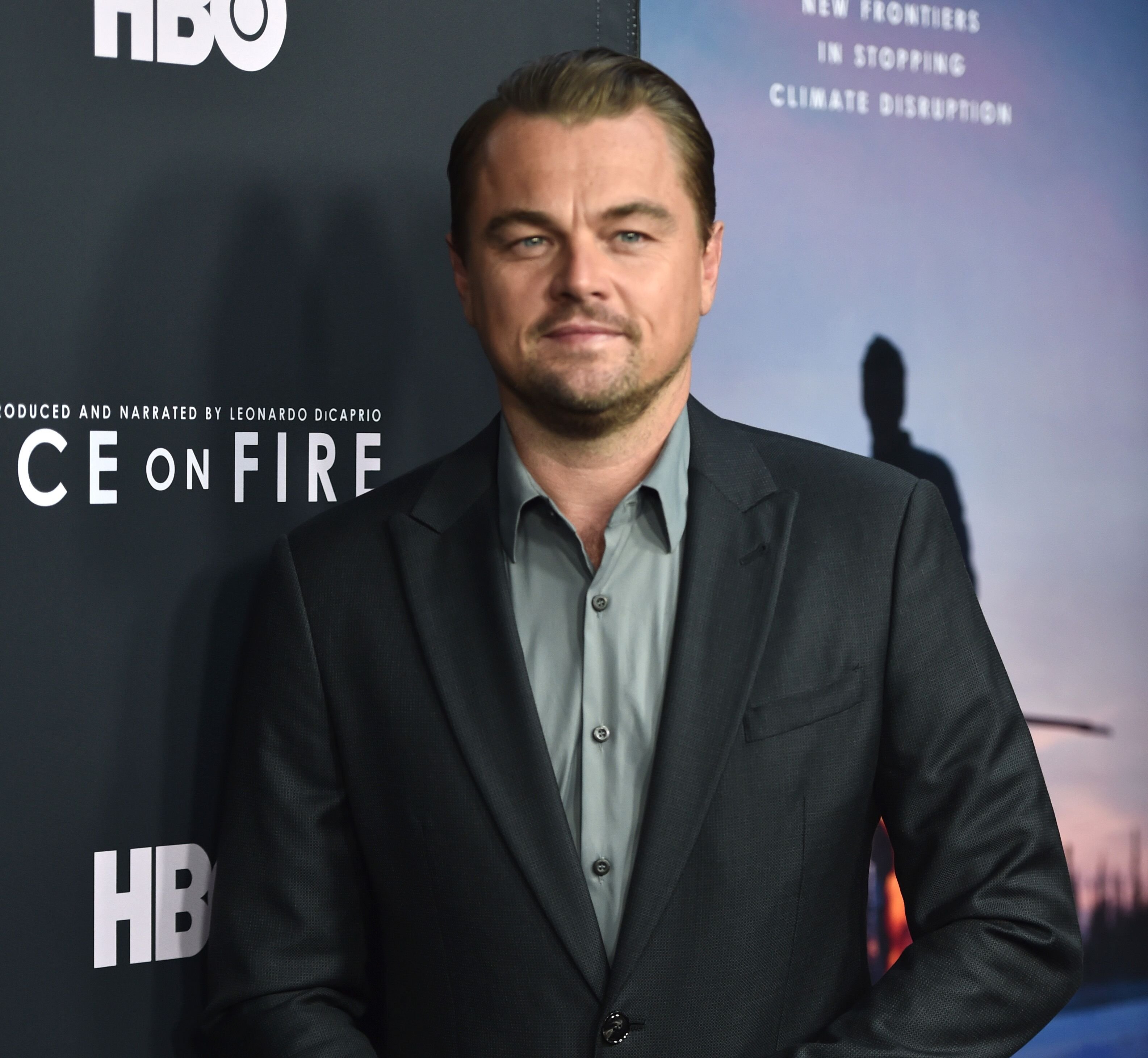 TYRA BANKS
Brilliant and gorgeous are among the words to perfectly describe model, actress, and entrepreneur Tyra Banks, yet even this strong woman hasn't walked down the aisle to say "I do."
From 1993 to 1996, Banks dated John Singleton and later got engaged to Sacramento Kings' Chris Webber.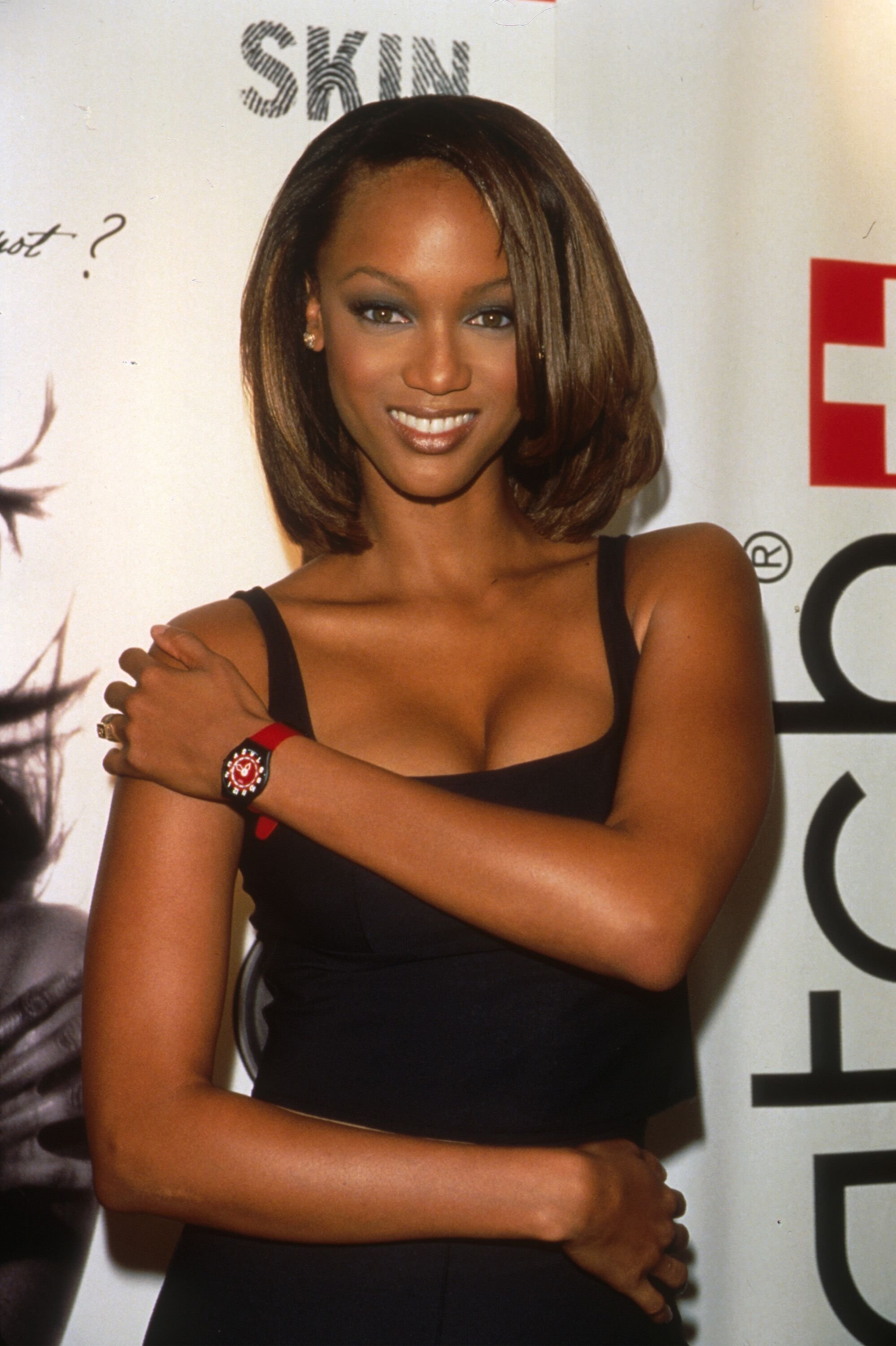 Sadly, the couple separated after two years, ending their engagement in 2004. In 2006, the model dated Tyler Perry, followed by John Utendahl.
The "America's Next Top Model" host currently has a daughter whom she shares with her previous ex-boyfriend Erik Asia.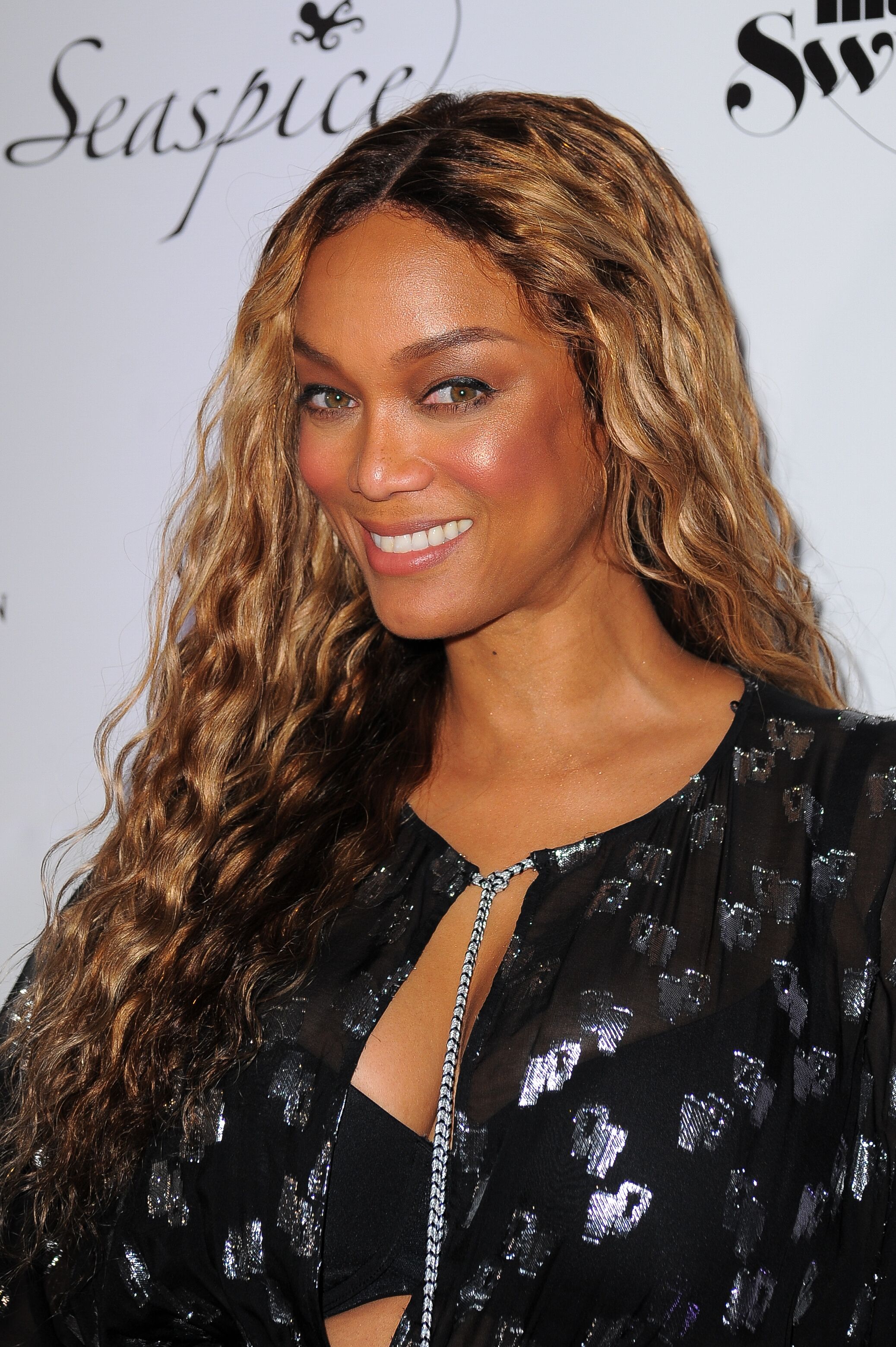 CHARLIZE THERON
Charlize Theron has dated several men since the '90s, but none of them have made her decide to settle down and tie the knot.
She started dating Craig Bierko in 1995 before ending their relationship in 1997. She later got together with Stephan Jenkins, before having a nine-year relationship with Stuart Townsend.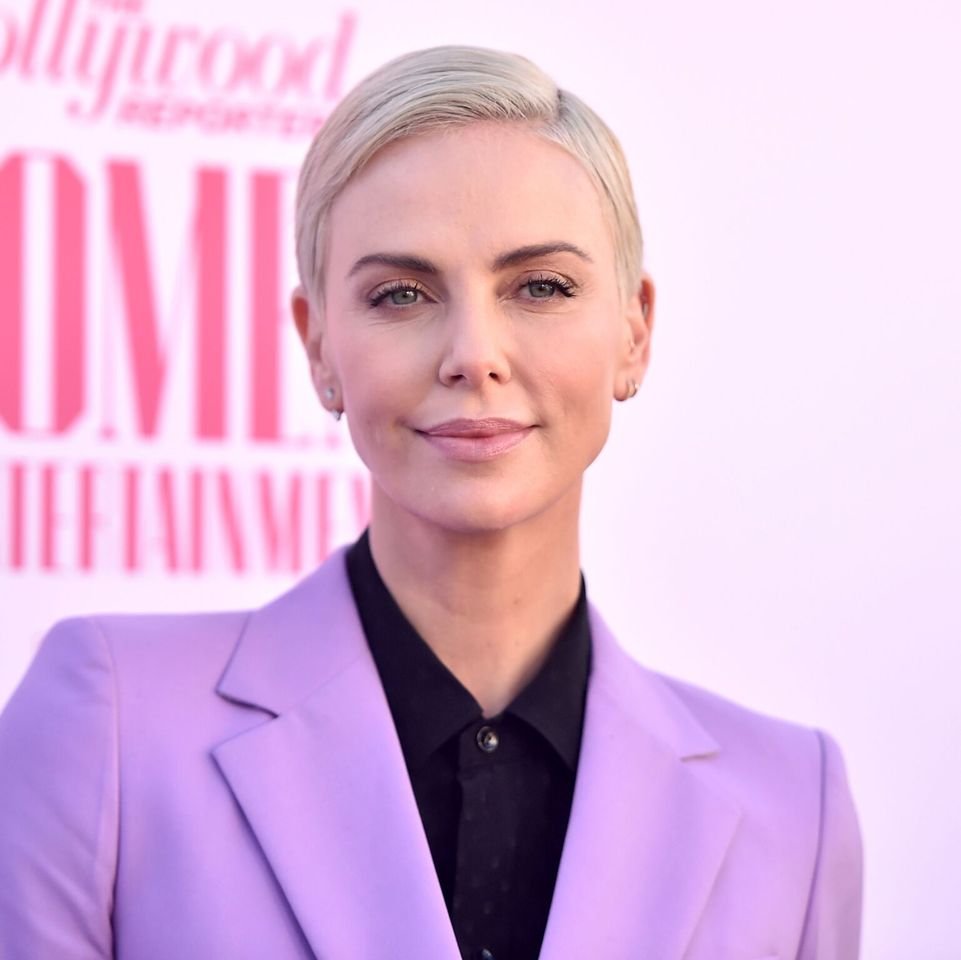 Among those she dated are Keanu Reeves and Sean Penn. However, the "Mad Max" actress isn't at all thinking about her civil status.
Theron remains preoccupied and focused on being a role model mother to her two children, whom she hopes to raise well, even single-handedly.
MARY LOUISE PARKER
Broadway star Marie Louise Parker is among the list of celebrities who have never been married, although she has had her share of relationships.
Parker dated Timothy Hutton from 1990 to 1992, Billy Crudup from 1996 to 2003, and Jeffrey Dean Morgan, whom she was engaged to from 2006 to 2008.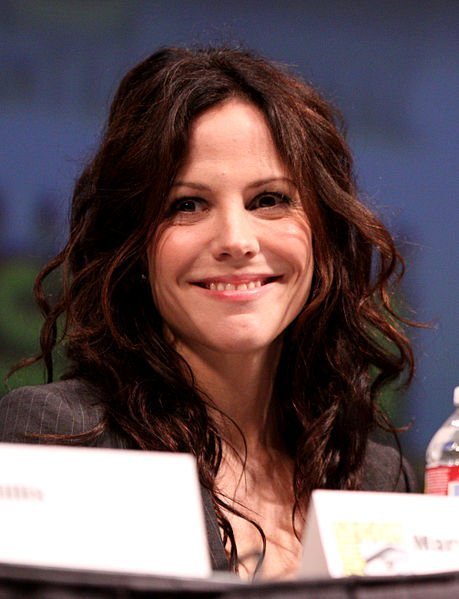 The following year, the "Red" actress dated Charlie Mars, whom she is still happily seeing. Parker has a son with Crudup and an adopted daughter.
AL PACINO
Al Pacino is a father-of-three but has never tied the knot with any of his previous partners, including Penelope Ann Miller, Diane Keaton, Beverly D'Angelo, and Tuesday Weld.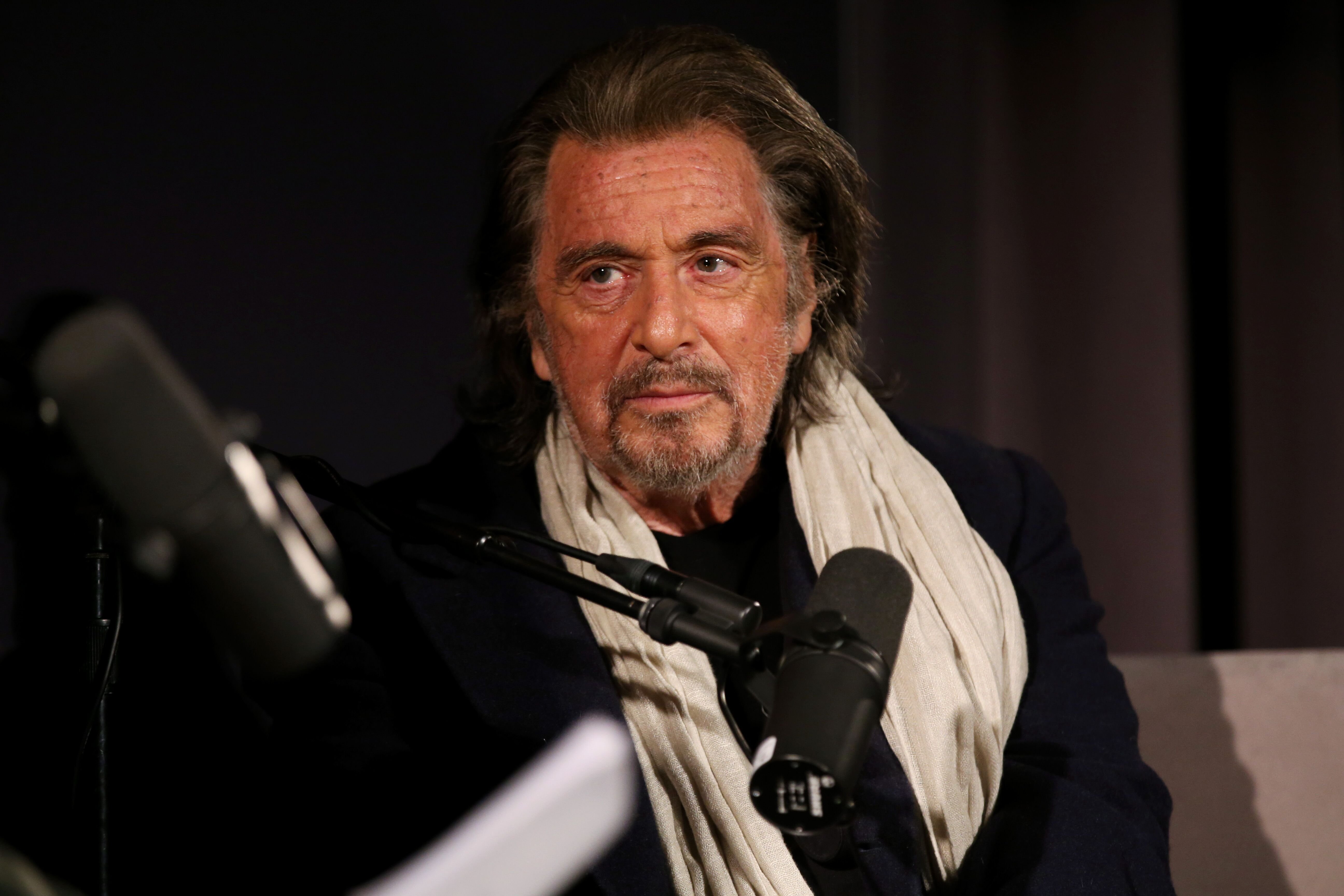 MARISA TOMEI
Marisa Tomei has previously been linked to Josh Radnor, Christian Slater, and Nicholas Carpenter yet never walked down the aisle.
The Oscar-winning actress was in a serious relationship with Logan Marshall-Green since 2008 but split in 2019. Marriage for her hasn't been much of a priority. She said:
"I'm not that big a fan of marriage as an institution, and I don't know why women need to have children to be seen as complete beings."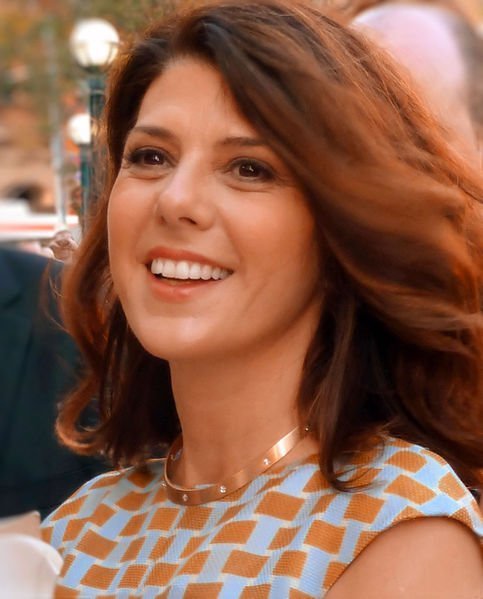 EDIE FALCO
At her 50s, Edie Falco remains to be one of the most beautiful Hollywood actresses who have never been married. 
Falco has two adopted children who are her priority in life, and marriage is not much of her concern compared to raising them well.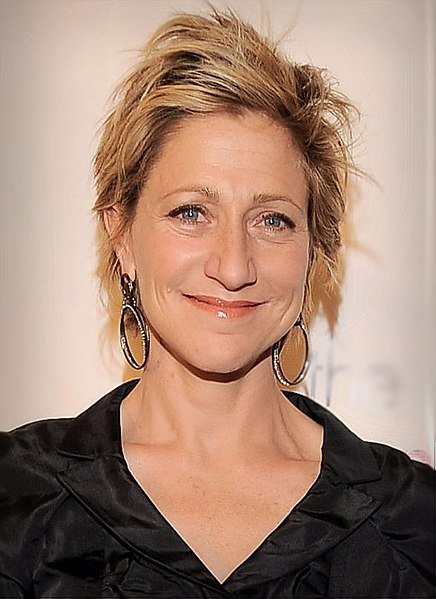 OPRAH WINFREY
Oprah Winfrey is one of the most powerful women in the world who many look up to as a role model. In the '80s, she started her own show and later bought a production company of her own.
Adding to the list of her accomplishments, Winfrey put up her own cable channel and a magazine. One thing she has yet to add to the list, or maybe not, is getting married.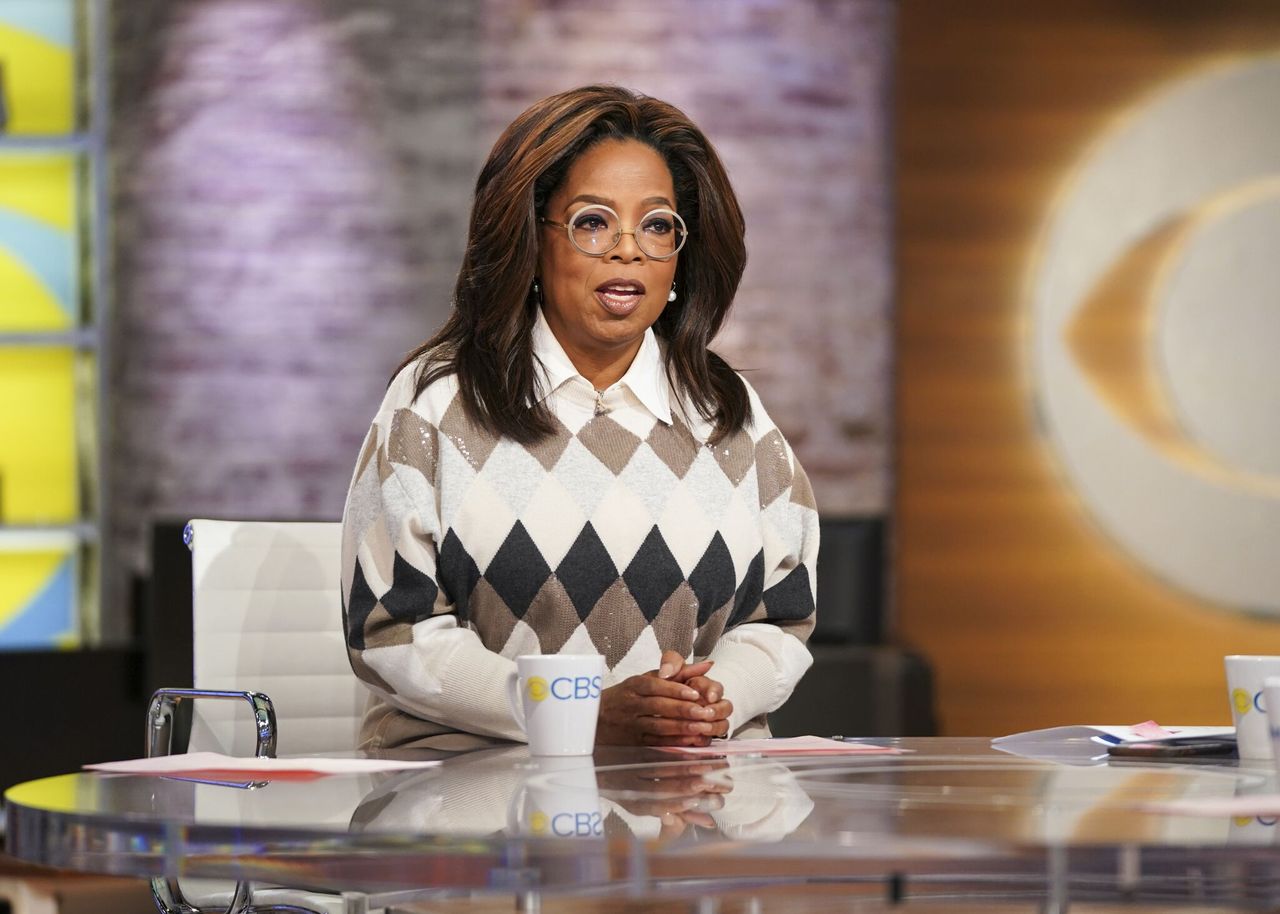 As of the talk show host and philanthropists love life, Winfrey has been in a relationship with author and businessman Stedman Graham since 1986.
Although they were engaged in 1992, the couple realized that getting married was not for them and the two are happily sharing each other's company.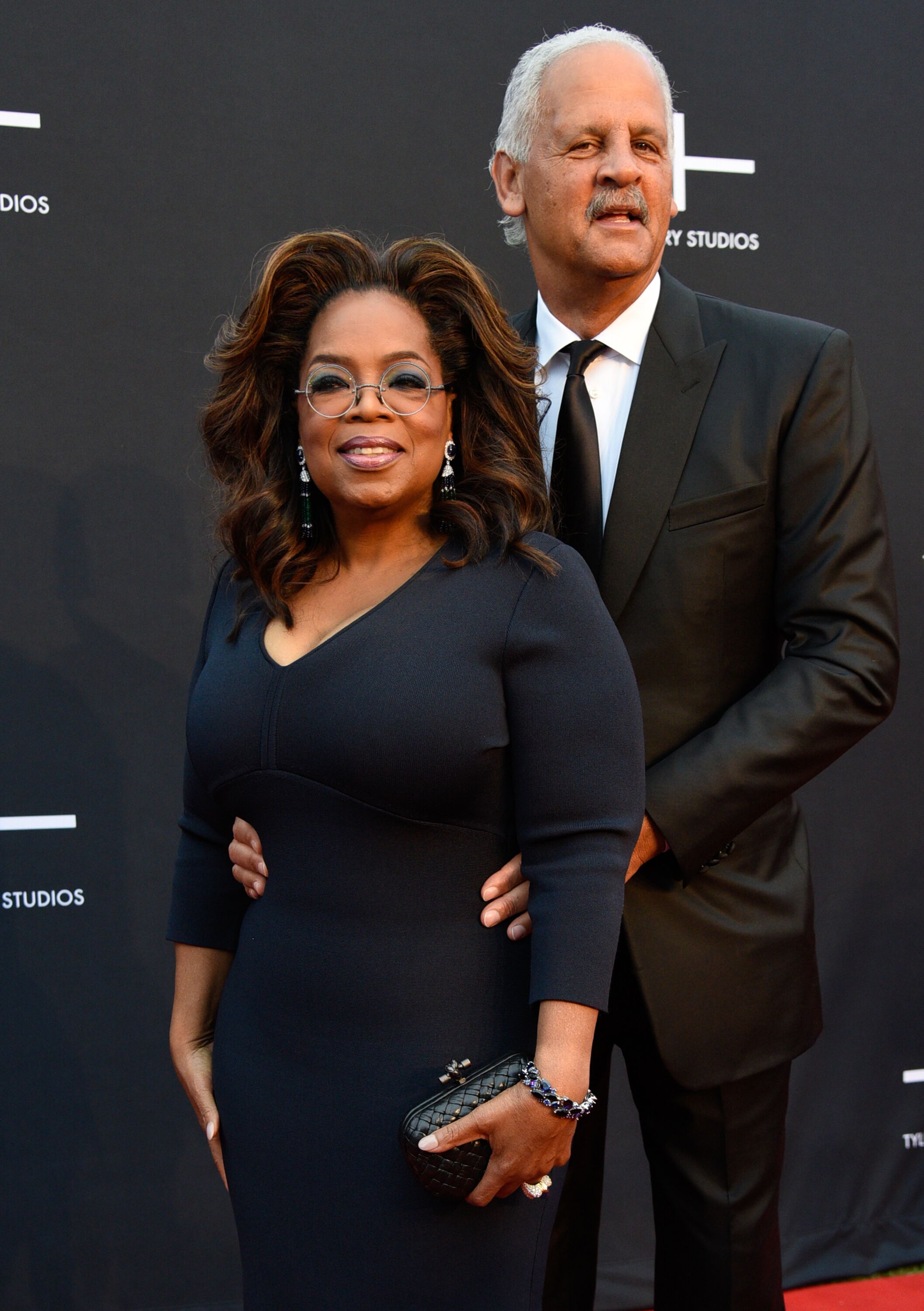 RICKY GERVAIS
While some actors aren't married because they haven't found the right one yet, Ricky Gervais doesn't believe in the matrimony because he doesn't believe in God.
However, Gervais has been in a relationship with Jane Fallon for over three decades, committed as ever. Tying the knot does not seem to be an issue in their long and happy relationship.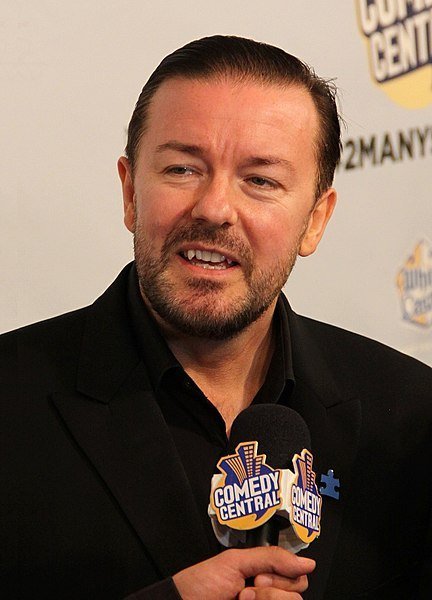 JON HAMM
Like Gervais, Jon Hamm is known for never getting married, yet having an 18-year relationship with his girlfriend Jennifer Westfeldt. 
Sadly the couple separated in 2017, with the actor addressing their split as something painful in his life. He said:
"It's hard to be single after being together for a long time. It sucks. I try to be a good friend, a good partner, and all that. I'm not perfect, and it hurts when you hurt other people."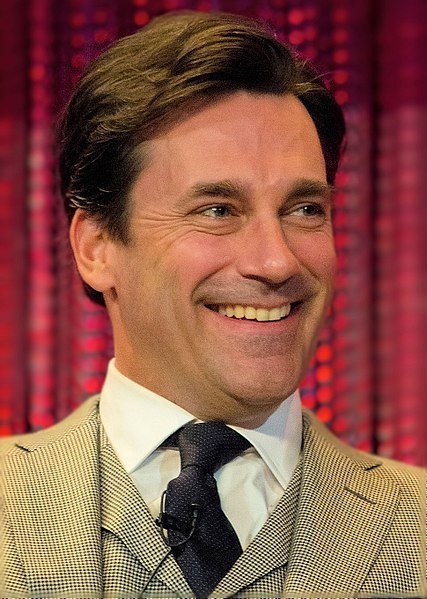 OWEN WILSON
A good looking man with a good sense of humor is usually what girls go after, yet it remains a wonder why Owen Wilson is still a bachelor.
Although the actor thought he would be married by 30, some plans just don't push through. Wilson previously dated Sheryl Crow and Kate Hudson. He also has two children whom he focuses on.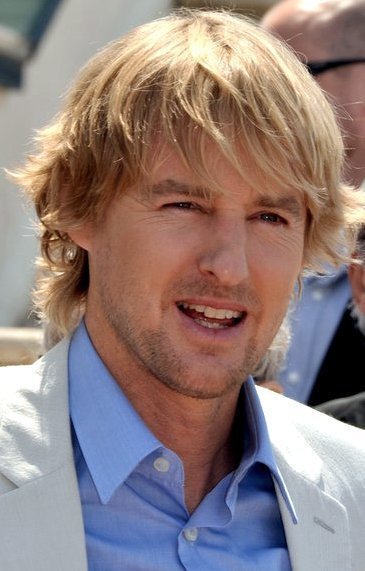 SHERYL CROW
Like her previous partner Wilson, Sheryl Crow had never walked down the aisle, although it came close when she got engaged to Lance Armstrong from 2003 to 2006.
Getting married isn't at the top of the actress' list as of the moment and would rather have engagements that didn't push through than failed marriages. Keeping her busy are her adopted kids Levi and Wyatt.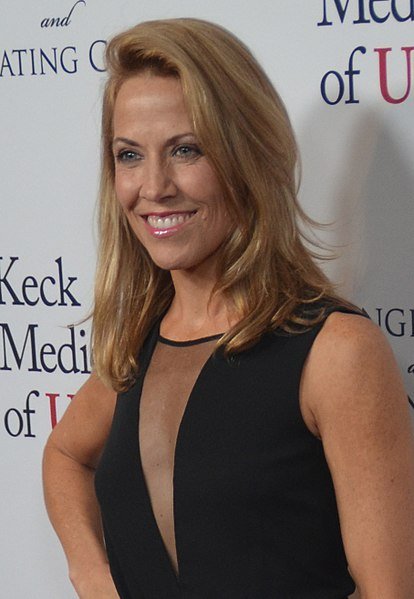 JOHN CUSACK
John Cusack has been romantically linked to several of his co-stars in the past, including Jennifer Love Hewitt, Rebecca Romijn, and Brooke Burns, and had serious relationships with Neve Campbell and Jodi Lyn O'Keefe.
Despite having long-term partners, the actor remains unmarried for a reason the public may not ever know as he chooses to keep his life private.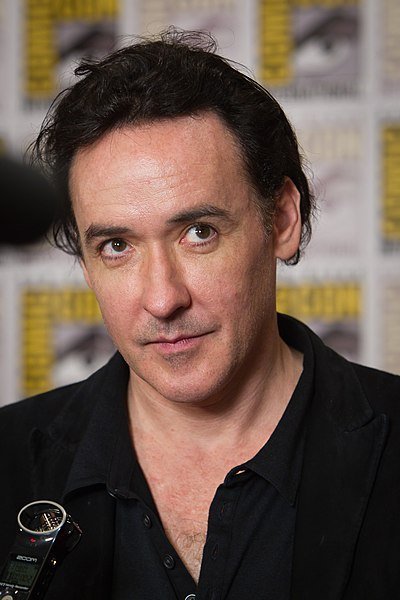 SETH MACFARLANE
Comedian Seth MacFarlane starred in some of the funniest shows and movies. He also has charming looks, which is perhaps why he was able to woo Emilia Clarke for a while.
However, after their split, MacFarlane decided that the single life was best for a busy man like him and didn't marry.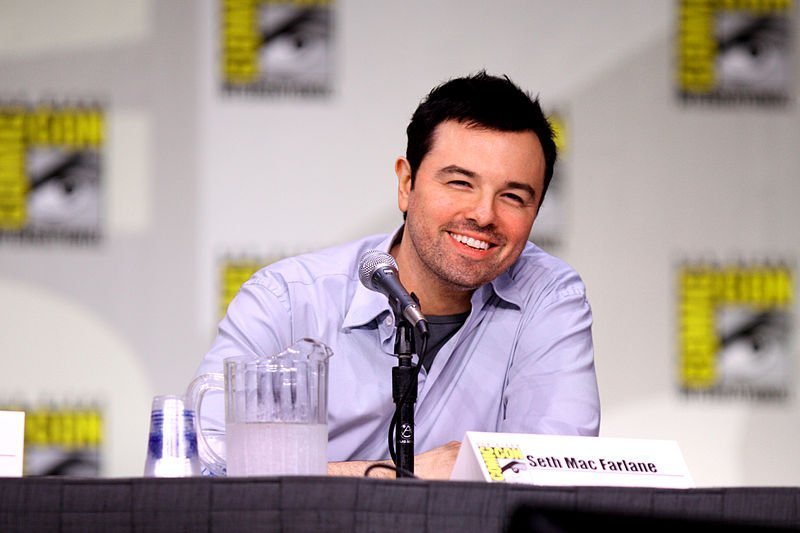 LAUREN GRAHAM
Lauren Graham's most famous role as Lorelai Gilmore has walked down the aisle twice, yet Graham remains single.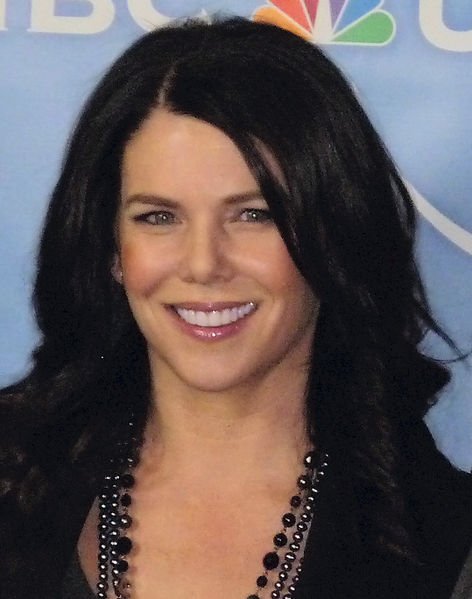 Although the actress has been in serious relationships with Peter Krause and Matthew Perry, she doesn't prioritize getting married any time soon.