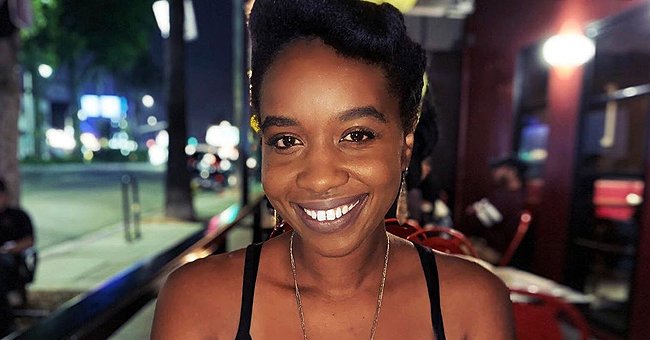 instagram.com/mszeldaharris
Zelda Harris from 'Crooklyn' Got Candid about Her Fibroid Issues and Road to Recovery after Surgery in Posts
"Crooklyn" star Zelda Harris got raw and candid with her social media followers as she gave them a rundown of her health issues, and her recovery journey so far.
In what is best described as a raw, emotional, and candid post, Zelda Harris chronicled her health issues and road to recovery for her followers. In one post, she started by informing her fans with a video recording that she has dealt with fibroids for a year.
Harris tried different alternative medicine, but it didn't help her. Tired of living a life of constant pain, she chose to get some relief by going the conventional route.
That road led to surgery, and while the actress didn't plan to spend the winter holiday in the hospital, she found herself doing it. The decision to go under the knife was difficult, and it left Harris feeling less like a woman.
Despite feeling that way, the "Crooklyn" star is proud she took the step as it got her the help she needed. Also, the experience has her advising others to,
"Believe in your body when she tells you something is off. Believe others when they mention that they feel off."
The recovery process has not been easy. The actress turned singer had her pitch and voice affected, and is slowly working to get back to a hundred percent.
Harris acknowledges that there's no shame in getting ill. She is relying on her friends, family, and bandmates to help her heal and recover faster.
The then-young actress had only appeared as a guest on "Sesame Street," but brought undeniable talent to the role
In a separate post, the singer looked better than she did dressed in a hospital gown. In it, she reclined on what seems to be a sofa, with a book placed on her chest, and her left arm under her head.
Harris also wore brown lipstick and white eyeglasses. She had a relaxed smile on her face, and captioned the post,
"Healing."
The actress rose to fame starring in the '94 TV drama created by Spike Lee. She portrayed "Troy," the feisty girl who believed in independence, family ties and fought for both.
The former child star was 9 when she got the role, and she got chosen out of a thousand children who auditioned. At the time, the then-young actress had only appeared as a guest on "Sesame Street," but brought undeniable talent to the role.
Now in her 30s, Harris has redefined herself. She took to music years after she left the show, and the name of her band is, Zelda and the Lo Los.
The actress/singer resides in Los Angeles, where she also works from. She has grown from her experiences and appreciates every opportunity life has given her.
Please fill in your e-mail so we can share with you our top stories!