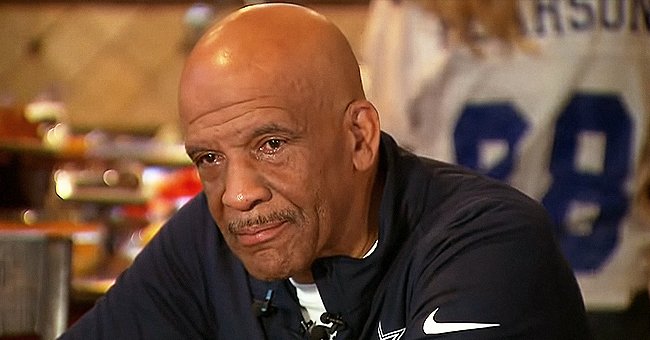 YouTube/CBSDFW
Drew Pearson Who Is a Former Dallas Cowboys Wide Receiver Gets Visibly Upset after 2020 Pro Football Hall of Fame Snub
Former Dallas Cowboys Wide Receiver, Drew Pearson, is not impressed with the recent Pro Football Hall of Fame selection.
Drew Pearson, the original number 88, with outstanding domination of football games during his time, had an excellent sports career.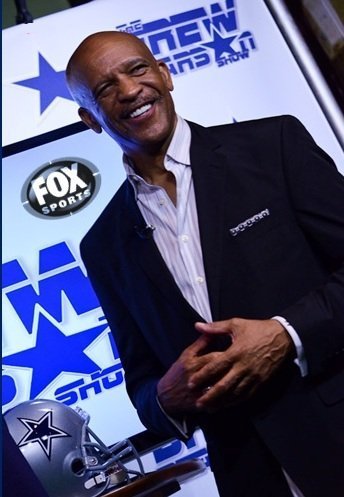 Drew Pearson on the set of his TV show The Drew Pearson Show on FOX Sports on Sept 17th 2012 | Source: Wikipedia
Drew maintained that his mood would only change when the news stops trending on the internet and when he stops getting contacted by concerned individuals.
The Hall of Fame snub wasn't expected, but it is not something Pearson cannot handle, as his life has been filled with ups and downs. He said:
"...This is the story of my life. Nothing has ever come easy...I had a bone disease as a kid...had three losing seasons in four years...on probation three years..."
The 69-year-old had his family present to support him during the announcement; the pack included his wife, his two children, and six grandkids.
Upon the discovery that Drew didn't make the 2020 Pro Football Hall of Fame list, the internet ran wild with an outburst from his loyal fans.
The veteran sports star bears a record of 48 touchdowns and 489 catches for 7,822 yards.
While a few sympathized with him and could figure out his emotions, others blurted out their thoughts and mentioned others who were included in the "Hall of Fame" list.
They tried to establish that Drew's other teammates who didn't have as much domination in the sports as he did, got shortlisted, which makes him "Hall of Fame" worthy.
One fan wrote after watching a clip of Drew's outrage,
"He had a better career than many that have gotten in…the man has been waiting for a long time."
Regardless of not making the list, Drew still expressed his joy over his colleague, Cliff Harris, who has also been waiting for the selection. The latter made it, and Drew went on to talk about their recent game.
The 69-year-old had a remarkable career during his time as a player. He was often referred to as "Mr. Clutch," as his astute dedication to the game earned him several wins.
Although Drew isn't pleased with the recent news, he made it clear that he would be steadfast in his wait, with the hope of him earning a nomination soon.
Please fill in your e-mail so we can share with you our top stories!