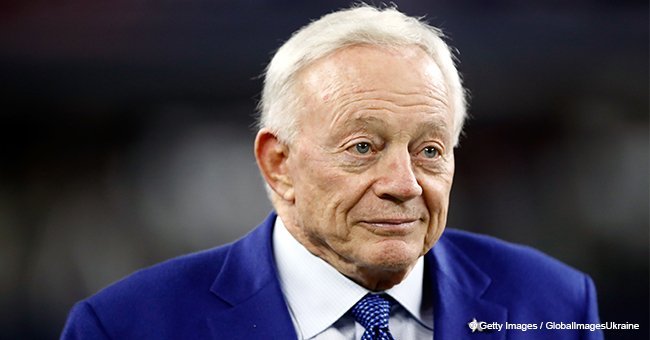 Owner of the Dallas Cowboys, Jerry Jones, draws a line in the sand on national anthem
Jerry Jones insisted that all players must stand for the national anthem.
The owner of the Dallas Cowboys, Jones, refused to make a compromise with the NFL, as well as all players. He reportedly demanded that all players must stand during The Star-Spangled Banner.
On July 25th, Jones, who recently spoke at a press conference, said he expects the Cowboys players to stand for the national anthem.
The billionaire claimed his players should not stay in the locker room and should be off the field.
He said, "You know where I stand, the team knows where I stand"
Follow us on Twitter at AmoMama USA for more updates on Jones.
Speaking on anthem dialogues, Jones exclaimed, "I can't speak for other owners. You know where I stand. Cowboys know where I stand. We've always had written policy in place – interpretation of it is issue."
The issue began in 2016 when the former San Francisco 49ers quarterback, Colin Kaepernick, kneeled during the national anthem as a form of protest for police brutality, social injustice, and racial inequality.
His bold move had spread to other players and teams at the time.
As for the NFL, they began to impose the rule that players should be on the field during the anthem in 2009, which is the year it signed a marketing deal with the military.
At the time, Jones had already been the owner of the Cowboys for two decades when players were forced to move from the locker rooms toward the field.
Jones said he respected the views of the players who exclaim that they aren't protesting the military of the flag.
Stephen Jones, the executive vice president stated that the Cowboys, at the moment, don't have an issue with the anthem since his father has always imposed his stance right from the start.
Please fill in your e-mail so we can share with you our top stories!