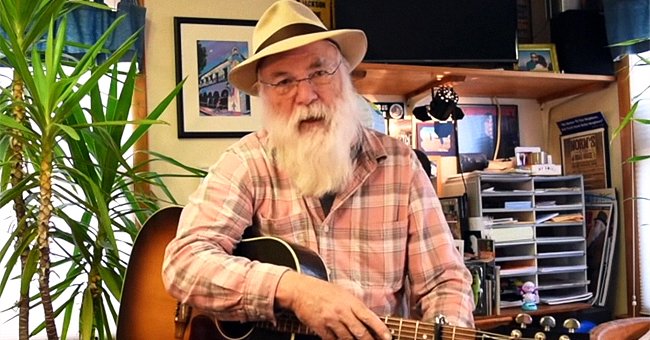 YouTube/David Olney
David Olney Dies Onstage during 30A Songwriters Festival in Florida at the Age of 71

David Olney, a key member of Nashville's music community, passed away on Saturday while performing at the Songwriters Festival in Santa Rosa Beach, Florida.
In the midst of performing his third song, the 71-year-old David Olney suffered an apparent heart attack on stage and died. With him on stage at the time was fellow musician Amy Rigby, and she shared his peaceful final moments on social media afterward.
Sitting next to David as they performed, Amy didn't realize the events about to unfold as he stopped singing midway through his third song. The songwriting legend then apologized to the crowd and closed his eyes, as Amy recalled:
"He was very still, sitting upright with his guitar on, wearing the coolest hat and a beautiful rust suede jacket we laughed about because it was raining like hell outside the boathouse where we were playing. I just want the picture to be as graceful and dignified as it was because it at first looked like he was just taking a moment."
Fellow singer Scott Miller made an appeal that David needed revival. Doctors in the audience feverishly worked to give his heart a jump start, but despite their best efforts, they were unable to bring him back to life.
David became a legend in Nashville's music community since he moved to Music City in 1973, with his songs recorded by the likes of Linda Ronstadt, Harris, Del McCoury, among others, as Amy added:
"I can't really believe he's gone. I am so sorry for his wife and family and friends and all the people who loved him and his music. Even those who never heard of him. We all lost someone important last night."
David became known for creative and spell-bounding storytelling with his compositions, he also wrote sonnets and even starred at the Nashville Shakespeare Festival during a career of more than four decades.
Since the San Francisco Chronicle once reportedly referred to David as "a pioneer of the Americana music scene," he will be missed by everyone who knew him as a poet, composer, singer, friend, and family member.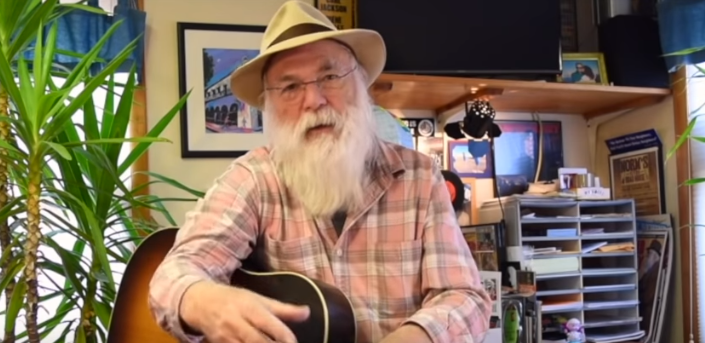 David Olney sings and talks about his upcoming performance in a video on January 14, 2020. | Source: YouTube/ David Olney
During an interview in 2012, David shared that he would like future generations to remember him as someone who cared about music and writing songs, a legacy he undoubtedly solidified.
Legendary David Olney is survived by his wife Regine, his two children Redding and Lillian, but there are no details available on his memorial at this time.
Relatedly, a legend from another genre passed away late last year. Widely recognized as a Grammy award-winning Opera singer, Jessye Norman passed away at the age of 74 after suffering complications of spinal cord injury she sustained in 2015.
Several stars honored Jessye's memory, including Al Roker, Clay Jones, Luke Evans, and "Orange Is the New Black" star, Uzo Aduba, who had a close friendship with the referred Opera singer.
Please fill in your e-mail so we can share with you our top stories!