Michael Douglas and Wife Catherine Zeta-Jones Talk about Their 19-Year Marriage at the 2020 SAG Awards
With two nominations for his role in "The Kominsky Method," Michael Douglas and his wife Catherine Zeta-Jones showed up at the 2020 SAG Awards looking regal for their glamorous night out.
The celebrity couple arrived on the red carpet dressed to impress. Catherine looked stunning in a silver metallic gown with padded shoulders, long sleeves, and a plunging neckline from Julien X Gabriela, while Michael donned a classic black suit and bow tie for the occasion.
The pair celebrated their 19th wedding anniversary in November, and PEOPLE caught up with them before the evening got underway. During the short interview, Michael and Catherine elaborated on all things social media and their marriage.
"I'm learning it," Michael said of joining Instagram at the beginning of last year. "I'm trying to follow this… because now you can get a job based upon how many Instagram followers you have."
Michael's first post on Instagram post featured a picture of the 75-year-old actor proudly showing off his Golden Globe for "The Kominsky Method," the same comedy series he received two SAG Award nominations for this year.
While Catherine added that Michael is "doing good" in his social media efforts, the couple's marriage is on the same track, as the 50-year-old actress added:
"Yes, 19 years together. 22 or something. It goes fast. We thought we would do a party on the 20th. That's a biggie I guess."
For his performance in the Netflix series "The Kominsky Method," Michael received a nomination as a part of the cast for outstanding performance by an ensemble in a comedy series, and one for his outstanding performance by a male actor in a comedy series. 
With a career that spans 50 years, Michael said during an earlier interview, that his career had gone by just as quickly. The thought made him wish that he had kept a diary, as "you wake up and it's 50 years later," wondering where all the time went.
One thing that Michael remembers without difficulty though is the first time he met Catherine at the Deauville Film Festival in August 1998. Catherine promoted her film "Zorro," while Michael promoted "A Perfect Murder."
The actor didn't hold back and told Catherine right off the bat that he is going to be the father of her children. Michael proved himself to be right, as they wed in November 1999, followed by the birth of their son Dylan, and their daughter Carys soon after.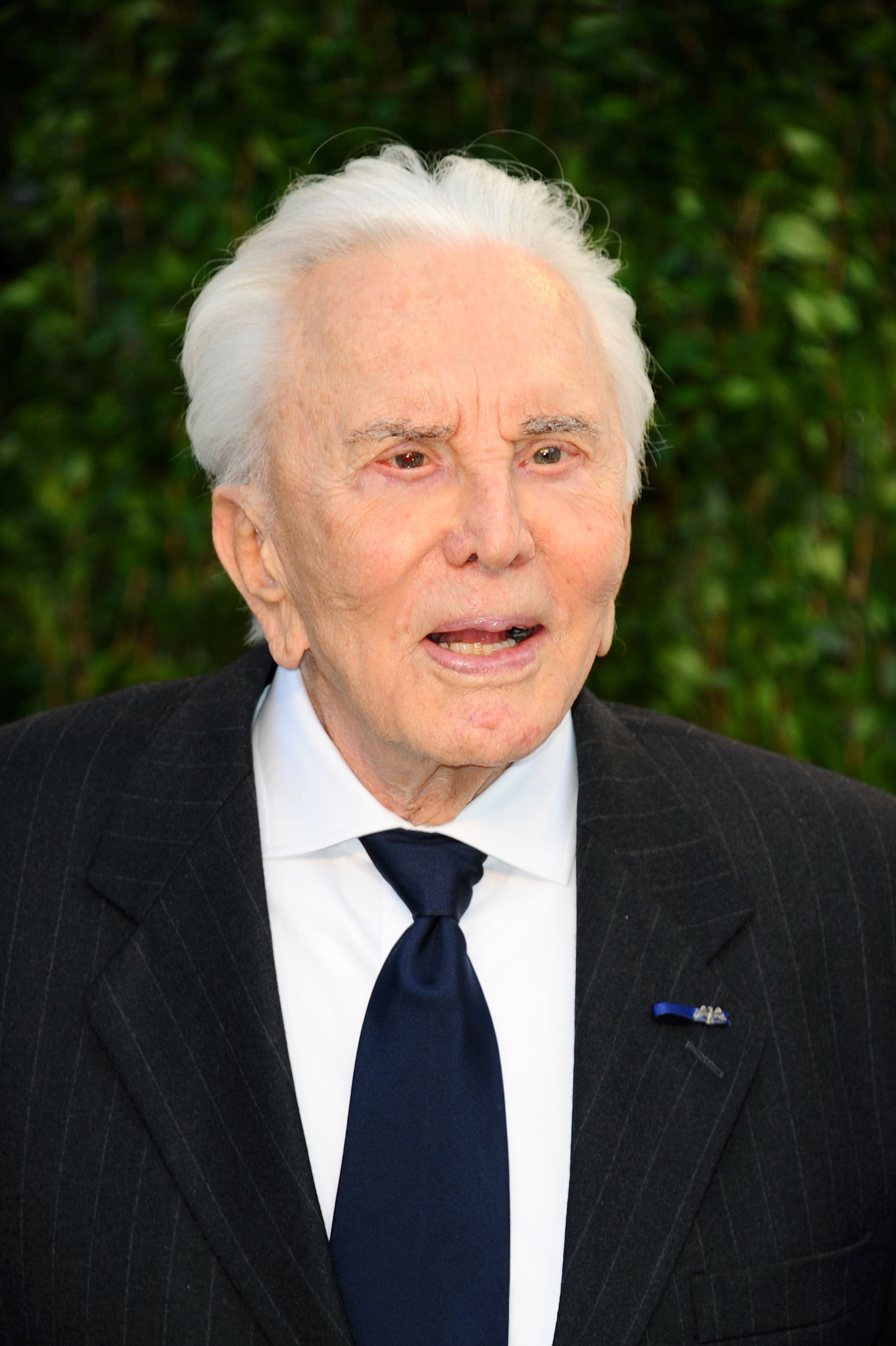 Meanwhile, Michael's own father, the legendary Kirk Douglas celebrated his 103 birthday shortly after the couple's 19th anniversary came to pass. 
With the Instagram skills Michael mastered, he took to social media with a sweet tribute to Kirk. In the post, Michael shared a beautiful picture taken with his father, who he referred to as a "living legend" loved by the "entire family."