Elvis Presley's Parents Vernon and Gladys Were Married for 25 Years until His Mother's Death in 1958
Fans of Elvis Presley may be aware of the details surrounding the life of the legendary rock star. However, aspects of his parents' relationship may not make the headlines regularly, and when it does, it's worth the read, as they were both influential to his successful career.
Iconic musician, Elvis Presley, had a life that was always watched by the media. Reports concerning his personal life, and career often made the news.
One exciting piece of news about Elvis was his relationship with those that gave him life; Vernon and Gladys Presley.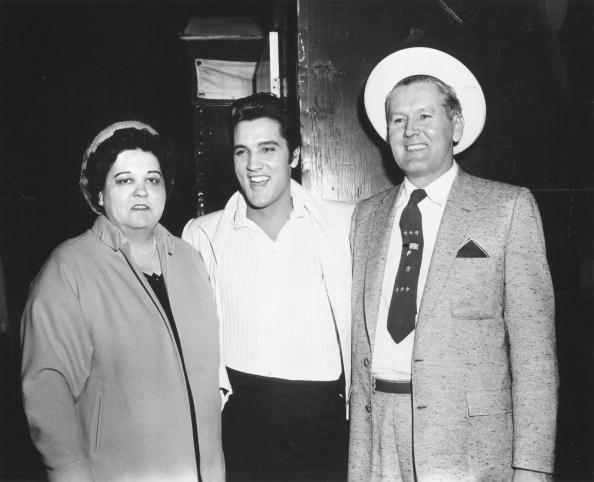 Vernon and Gladys Presley began dating when Elvis's father, Vernon, was a teenager, and they got married at 17 in the County of Pontotoc — a long way from home — in 1933.
Initially, it was Vernon's older brother that dated Gladys, but she considered him too wild, and seemingly his younger brother was a better match. Testimony from her publication, "Elvis and Gladys" suggest that:
"Impetuosity and impulsiveness played a large part in Gladys's makeup. She knew nothing of half measures, or was there anything half-heated or self-protective about her."
Elvis's parents both managed their jobs with little earnings, and unto the birth of their first and only child, Vernon borrowed some money to build a more suitable apartment for his family.
Although Elvis's mother gave birth to two boys, Jesse and Elvis, the former sadly, was a stillbirth, and it had an impact on how protective Gladys was of her only surviving son.
even though they sustained their family with minimal earnings, they ensured to give their child the best
In 1937, Vernon, alongside his brother-in-law, Travis Smith, was charged with forgery and sentenced to three years imprisonment.
Gladys couldn't cope with the finances, so she resorted to living with her in-laws who lived in the neighborhood. According to Ernst Jorgensen's book, "Day by Day," she:
"is unable to maintain the repayment schedule on their home, causing the family to lose their house, and she and Elvis are forced to move in with relatives."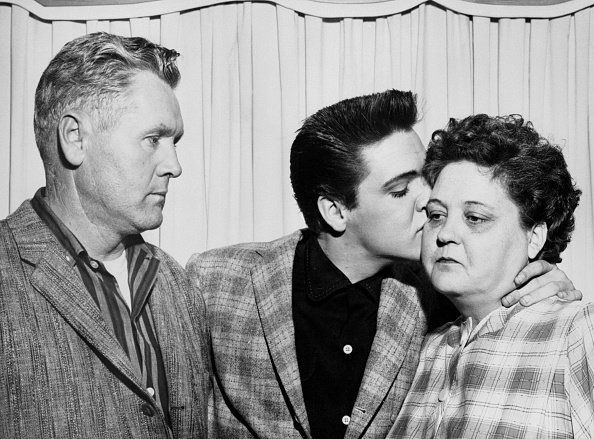 After Elvis's dad served his jail term, he purchased a new house for his family in 1945. Around this time, the iconic singer's talent was already noticed by his school teacher.
Money started coming in as the rock star advanced in his career, and in 1957, he purchased a property in Graceland, where he whisked his parents to so they could live with him.
Shortly after the music star became famous, his mother kicked the bucket. For both Vernon and Elvis, this was one of the most sorrowful moments of their lives. 
The bond between father and son became stronger, and the rock star's father went on to feature in several onscreen productions. The King of Rock-and-Roll died of a heart attack on 16 August 1977, just two years before his dad. 
One thing is sure, the couple was proud of their son, and even though they sustained their family with minimal earnings, they ensured to give their child the best.