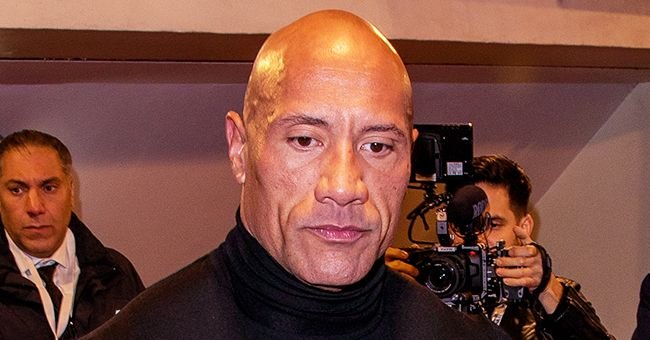 Getty Images
Dwayne Johnson Talks about Writing His Dad's Eulogy Following His Recent Death from a Heart Attack
Dwayne Johnson pens an emotional message in the wake of his father, Rocky "Soul Man" Johnson's sudden death, and shares the details about the cause of death.
On Wednesday, the WWE made the sad announcement that wrestling Hall of Famer, Rocky "Soul Man" Johnson died suddenly at 75-years old. Confirming the new his son Dwayne "The Rock" Johnson said:
"I love you. You broke color barriers, became a ring legend and trail blazed your way thru this world. I was the boy sitting in the seats, watching and adoring you, my hero from afar."
Rocky began his career as a boxer and eventually turned to professional wrestling in the 1960's. He made history in 1983 when he teamed up with Tony Atlas to become WWE's first African-American World Tag Team Champions.
In 1991, he retired from wrestling, and after years of training, his son, Dwayne, stepped in as predecessor and went to even greater heights as an actor, wrestler, and movie producer.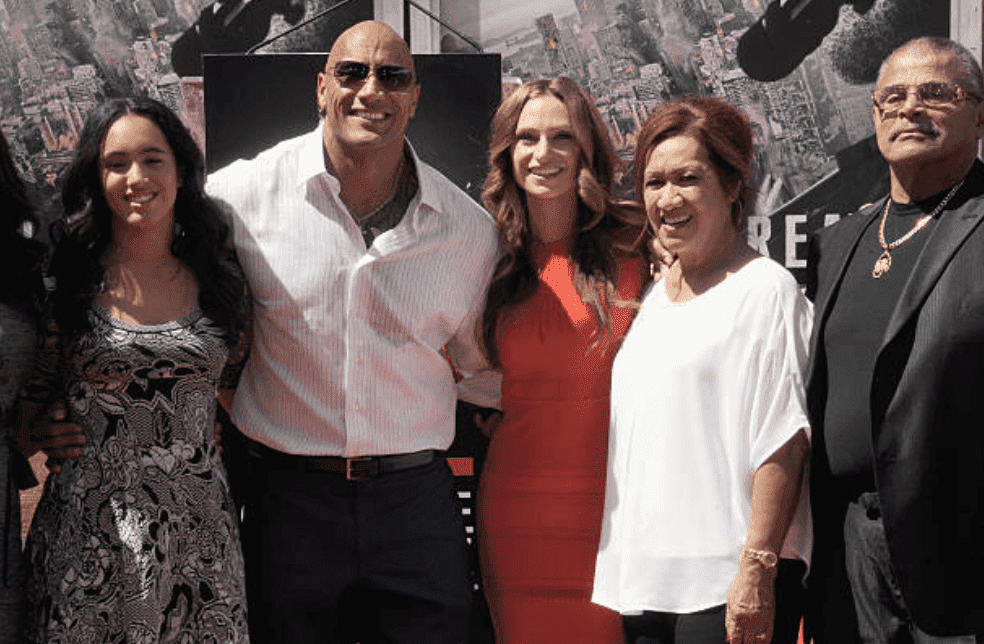 Simone Alexandra Johnson, Dwayne "The Rock" Johnson, Lauren Hashian, Ata Johnson and Rocky Johnson at the Hand And Footprint Ceremony held at TCL Chinese Theatre IMAX, on May 19, 2015, in Hollywood, California | Source: Albert L. Ortega/Getty Images
On Sunday,
Dwayne
opened up about his grief in an eight-minute video on Instagram. He detailed his father's death
saying:
"It was a big old blood clot that broke free, travelled up his body, and went right to his lung and clotted his lung and he died very quickly from a massive heart attack, just like that."
He told his followers that fortunately, Rocky's doctor's said he did not feel any pain from the heart attack, and he died quickly.
Dwayne revealed that the family will hold a funeral on Tuesday, and that he was in the process writing his father's eulogy, a speech he said will be the hardest he has ever written.
Opening up about his grief Dwayne said he regretted not being with his father the day he died, and wished he could give him one last hug and a kiss, sharing a life lesson with his fans and appreciating the people in their lives, he said:
"Text them. Call them. Go see them, if they're close by and if you can hug them I want you to hug them. You tell them that these are the marching orders from Dwayne Johnson who just lost his old man. But you hug them and you hug them hard."
Dwayne said before putting pen to paper to write his the eulogy he was going to do an intense workout in his father's honor, because Rocky trained him and taught him how to workout.
He admitted that he doesn't know where to start when it comes to writing the eulogy, so he is going to write it with a glass of tequila, another thing he knows Rocky would have encouraged him to do.
Please fill in your e-mail so we can share with you our top stories!