Mariah Carey Shares Post Showing Her Songwriters Hall of Fame Induction Celebration with Her Twins
Award-winning singer, Mariah Carey is an entertainer that's dedicated to her craft, and she recently took to the gram to show her fans how she's celebrating her "Happy Moments" with her children.
The mother of two adorable kids, Morocco and Monroe updated her social media page with images displaying how she celebrated her recent induction into the "Hall of Fame."
Her post featured golden balloons hung with letters spelling "Hall of Fame," while her kids posed stylishly behind the shutters.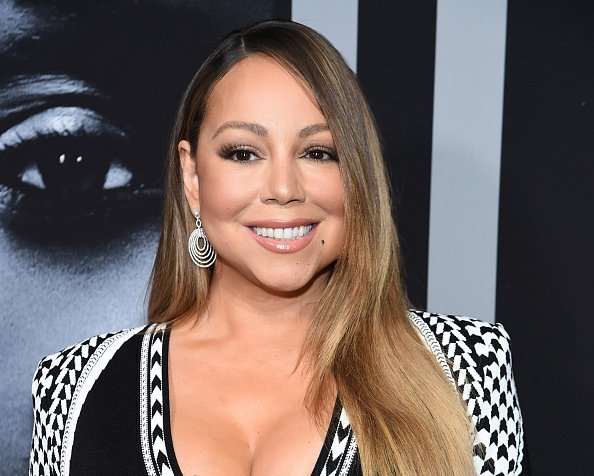 Maria donned an adorable piece, and it wasn't only her kids who appeared elated. The 49-year-old smiled in her all-black outfit paired with a knee-high boot. Her caption crowned the look as it detailed how she has decided to live by. It read:
"Always Celebrate the happy moments in life."
Fans of the musical legend were quick to key into the message, and some other entertainers congratulated her newest title.
Speaking of finesses and style, these are peculiar attributes that Mariah possesses both in music and her everyday life. Whether it's an onstage presentation or an attempt to celebrate a friend, she never compromises her admirable styles.
Mariah earned a record as the first artist to top the charts over four decades.
During her appearance at Tyler Perry's recent movie premiere, "A Fall from Grace," the singer donned a black dress, and knee-high boots, her poses and glammed up face to the event seemed to be as commendable as her voice.
The mother of two sure knows her onions when it comes to music and amidst putting out award-winning tracks like "All I Want for Christmas Is You," "My All," "Obsessed," and "One Sweet Day," she never hides her excitement when she's celebrated.
She took to the gram to share her thrill at the news of the new honor bestowed on her by the Songwriters Hall of Fame. Mariah said:
"I can't believe this...The SONGWRITERS HALL OF FAME!!!! This is truly one of the greatest honours of my career. I'm so proud and humbled to be in the company of such legendary songwriters. Both previously inducted as well as the incredible class of 2020."
She wasn't the only one to be crowned as a new inductee, other notable artists who bore the title included "The Neptunes," "William Stevenson," "Steve Miller," among others.
The "One Sweet Day" crooner also received a recent title before 2019 ended. Mariah earned a record as the first artist to top the charts over four decades.
This was due to her festive tune titled "All I Want For Christmas Is You." Just like every other win, she took to Instagram to present her fans with the big news.
Although it hasn't been confirmed whether or not Mariah is in a new relationship, what is certain, however, is that the mother of two spends quality time with her kids.