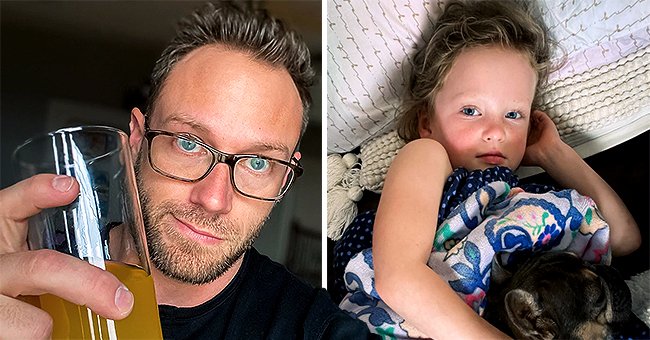 instagram.com/adambuzz
Adam Busby from 'Outdaughtered' Gives Health Update on His Wife & Their Daughters Who Are down with the Flu
Adam Busby, the TV personality best known for the TLC reality show "OutDaughtered," took to Instagram to share a health update on his daughters and wife.
Danielle and Adam Busby became celebrities in April 2015 after welcoming the first female set of quintuplets in the US. Since plenty of people wanted to know more about the big family, TLC gave them a TV show.
Adam had to sleep on the couch to stay away from his wife and the virus.
DANIELLE BUSBY'S GOT THE FLU
"OutDaughtered" portrays the routine, highs, and lows of the Busbys while they do their best to raise the quintuplets and their older daughter, Blayke.
Sadly, all of them have been a matter of conversation lately due to health-related problems. On January 16, Danielle uploaded a photo to her Instagram account announcing that she felt very ill with Flu B.
In the caption, she listed some of the medicine that she had been taken, claiming that they didn't help her. Danielle added:
"As a mom of 6, nothing is harder to do than take care of kids when you are sick. It's so hard! Thankfully Buzz isnt [sic] sick! Dads on duty."
THE QUINTUPLETS FELL ILL, AS WELL
Unfortunately, the flu is very contagious, and the couple's five daughters got sick, as well. Only one day after Danielle's post, Adam took to Instagram to share how the family was doing with six members down with the illness.
The proud dad pointed out that he had to sleep on the couch to stay away from his wife and the virus and to wake up if any of the quintuplets needed his help.
After confessing that the night was "rough" because the girls woke up constantly, Adam wrote:
"At one point, Olivia started screaming because she was throwing up. I ran through the foyer to head up stairs and my feel wet air from under me at the base of the stairs. I think I pulled or tore something in my arm, trying to catch my fall on the banister."
ADAM BUSBY IS TAKING CARE OF EVERYONE
In his Instagram stories, Adam admitted that he wanted to keep Blayke as far from the house as possible to keep her healthy. The patriarch remains in good shape, as well, and he is taking care of the entire family.
At the moment, "OutDaughtered" has aired six seasons, and fans are hoping that TLC renews it for a seventh one.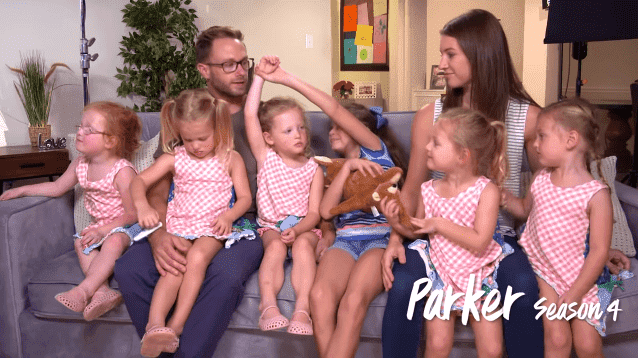 The Busby family during an episode of "OutDaughtered" | Source: YouTube/TLC UK
However, it might take a while before the family starts shooting again. Not only because of their health-related difficulties but also because Adam revealed that they were taking a break from filming days.
The patriarch also confessed that he didn't like how the show was being presented after the final editions were made.
Please fill in your e-mail so we can share with you our top stories!