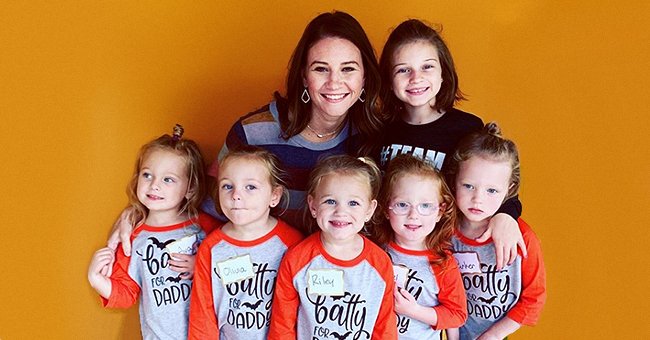 instagram.com/dbusby
Danielle Busby from 'Outdaughtered' Reveals She's Feeling Ill in a New Post

Danielle Busby revealed her health issues to her followers on Instagram, and things do not seem to be looking up for the reality star.
Danielle Busby of "Outdaughtered" fame took to Instagram to share her health issues with her followers, writing,
"It's been a long week, and it's getting worse! Went to urgent care Monday to find out if I don't have the flu or strep, but yet have bronchitis, and ear infections."
Danielle added,
"4 days of antibiotics, steroids, cough meds, and inhaler; I still feel horrible."
Danielle noted that she went back to her doctor and finally got some answers. The reality star got diagnosed with Positive Flu B and informed her followers that she was sure she had the flu all along.
Busby will be out for five to ten more days, and she does not relish it. Being a mom-of-six, being sick for that long is not acceptable, as she can't take care of her kids.
From home-cooked meals to school runs, Danielle is entirely hands-on.
Thankfully, Danielle has the support and help of her husband, Adam Busby. She told her followers that "Dad's on duty," and now, all she needs is something to binge on.
The reality star got a lot of sympathy as well as "Binge" suggestions from her followers. One person suggested,
"All the Chicago series; PD, Med, and Fire are all brilliant. Praying [for] you to get well soon."
The mom-of-six was full of health and vibrant when she celebrated her birthday in December. She took part in the League City Christmas Parade and was radiant at a party thrown by her family.
Danielle and Adam became famous after welcoming the first-ever set of female quintuplets in 2015. At the time, they already had an older daughter, Blayke, and their TV series shows how they manage a household where the females outnumber the male.
The management of the family is the reality star's duty, and she does so efficiently. From home-cooked meals to school runs, Danielle is entirely hands-on.
However, the reality star once revealed that she sometimes uses quick fixes, and lamented she never thought she would become the "Chicken nugget mom." Despite that confession, the TV star always put her family first.
Danielle and Adam make the perfect team. Soon, the TLC star would recover fully, and she'll return to managing her home and bossing everyone around.
Please fill in your e-mail so we can share with you our top stories!