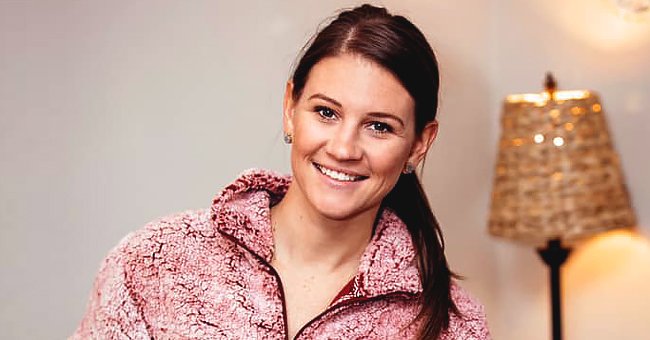 instagram.com/dbusby
Danielle Busby from 'Outdaughtered' Melts Hearts with Photo of Her Quints Wearing Lipstick
Celebrity mom Danielle Busby had fans swooning with admiration after she shared an endearing image of her baby girls on social media.
Danielle Busby has her hands full with taking care of her quints, but the doting mom does make out time to show off her girls. A new photo she shared on Instagram got fans drooling over and lavishing the famous quintuplets with compliments.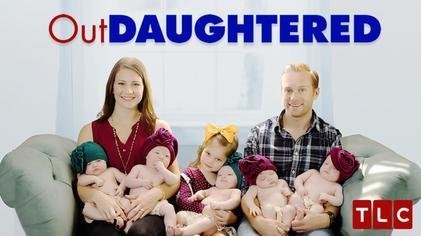 Outdaughtered promo shoot| Photo: Wikimedia Commons
THE QUINTS MELTED THE HEART OF FANS
In the adorable photo, the girls are arranged in a circle, making them look like a reflection of one another. The picture which was taken from a high location had the kids looking upwards as they shared a heart-stopping pout.
The identical quints who all sported mommy's red lipstick wore matching burgundy shorts as they delightfully stared into the camera.
While mentioning that the family's Flu epidemic was dwindling, Busby captioned the sweet photo:
"The Busbys Flu Party is slowly coming to an end ... #yay. i decided to clean out my makeup vanity today and I had five little ones all excited about the lipglosses I was throwing out."
Fans in the comments section definitely caught the baby fever as they applauded and left heart shaped emojis for the lovable quints.
THE BUSBYS' EPISODE WITH THE FLU
Some days into the new year, TVSHOW ACE reports that Danielle came down with Flu B, and while she was already receiving treatments, the mom-of-six worried for her babies still.
Her hubby, Adam Busby, took charge and planned a visit to the doctor when he noticed the quints were beginning to catch what mommy had. However, Flu is quite contagious, and the girls were under the weather as well.
The mom, however, once mentioned on the show that she has become the mom she envisioned never to be.
HOW THE BUSBYS GET BY WITH THEIR BROOD
On his Instagram page, Adam kept fans updated on his caregiving and how his family was faring. With the new post Danielle put up, it is apparent that the family was getting back on their feet.
It is no doubt that Danielle is an amazing mom as she strives daily to groom her daughters on their reality show. The mom, however, once mentioned on the show that she has become the mom she envisioned never to be.
Danielle mentioned that her workout routines were becoming difficult to stick with as she tries to combine taking care of six kids with trying to keep fit.
Together with her husband, Danielle makes sure that her daughters eat healthy while they are kept in line for checkups and vaccines.
The celebrity mom who tries her best to keep up a proper diet for her kids made it known that she never wanted to be a "chicken nuggets" mom, but feeding six kids isn't an easy task.
Please fill in your e-mail so we can share with you our top stories!