Jessa Duggar from 'Counting On' Shares Video of Her Kids Enjoying Storytime with Dad Ben Seewald
Reality television star Jessa Duggar shows off her three adorable little ones in a new video as they enjoy quality time with their dad, Ben Seewald.
When they are not filming, the Duggars still know how to have a good time in their own company. "Counting On" star, Jessa Duggar, took to Instagram to share an adorable video clip of her kids enjoying storytime with her husband, Ben Seewald.
STORYTIME WITH DADDY
The clip showed the father of three, seated on a couch, reading out enchanting lines from the pages of a storybook, while their adorable tots, Ivy Jane, Spurgeon Elliot, and Henry Wilberforce were seated around him. Captioning the cute video, the 27-year-old wrote:
"Storytime with Daddy."
All three children looked captivated by "The Tale Of Benjamin Bunny," sending out waves of excitement as they participated in the heartwarming moment with questions from Spurgeon to fill their curiosity. 
ON THE DEFENSIVE FOR FAMILY
Ivy sat to the left of her dad, while her two big brothers sat on Ben's right side. The video has attracted over three hundred thousand likes since it was posted, and several comments from fans gushing about the children's cuteness. 
Jessa has endured several nasty comments from fans in the past about her family posts, but the mother of three never relents from flooding social media with cute family pics and videos.
Remarkably, the 27-year-old is always ready with a comeback comment for anyone who dares to shame her family. Once, a fan noted that training was for dogs, not humans following a post by the reality personality about training her sons right. 
The mother of three shared details of the anniversary on Instagram, alongside a video of baby Ivy getting spoon-fed by her father while on a date.
To this, the star retorted that since it was ideal to train for jobs and fitness, it was also appropriate to train kids to grow up as responsible humans.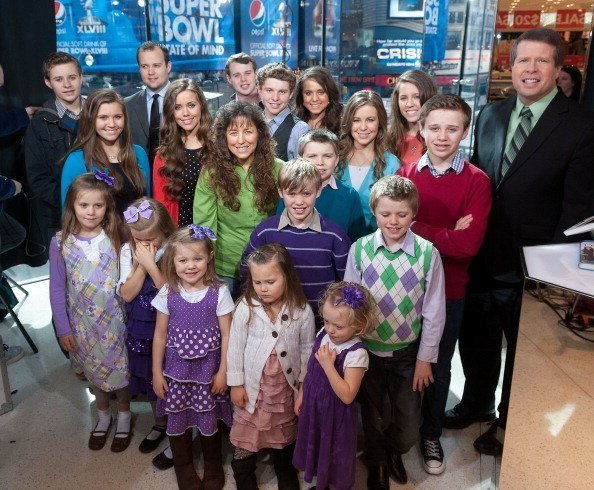 WELCOMING BABY NUMBER THREE
The couple welcomed their youngest in May 2019, ten days earlier than the expected due date, completing the family of five. The child was delivered on the family couch, contrary to the initial plan. Jessa explained:
"Our birth plan through this whole pregnancy was that we would deliver at a birthing suite at the hospital with a midwife there."
Despite the unplanned homebirth, baby Ivy was born healthy, to the delight of her big family who expressed their excitement for the days ahead.
A WEDDING ANNIVERSARY WITH LITTLE IVY
The couple value family time above all, as visible in the 27-year-old's social media posts, as well as the unmistaken love between them, and fondness for the kids.
The lovebirds celebrated their fifth wedding anniversary in November last year. Rather than enjoy the romantic moment alone, the couple could not help but bring one of their kids along.
The mother of three shared details of the anniversary on Instagram, alongside a video of baby Ivy getting spoon-fed by her father while on a date. Ben Seewald has proven to be a great father to his kids, and the perfect fit for his fierce, family-loving wife.