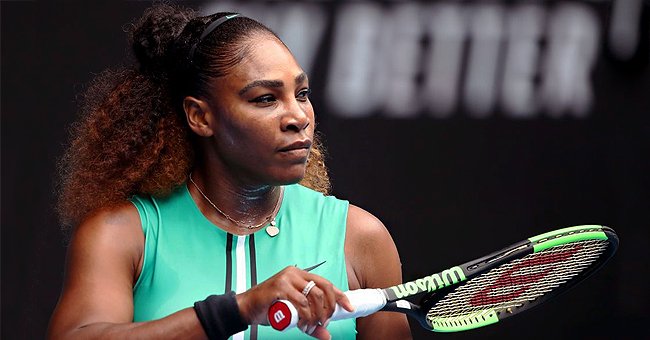 Getty Images
Serena Williams Pays Tribute to Animals Affected by Wildfires by Sporting Koala Manicure during the Australian Open
Female tennis superstar Serena Williams began the hunt for an all-time record-equaling 24th Grand Slam title in the Australian Open with a first-round win. Still, it was her Koala Manicure that caught the eye.
Tennis great, Serena Williams used the opportunity of her first Australian Open Match to pay tribute to the ravaging bushfires that hit the country recently. Serena wore an exclusive Koala Manicure, which was spotted by fans. Serena's first match was against 18-year-old Russian, Anastasia Potapova, and the 23-time Grand Slam winner proved too strong for her opponent, and ultimately wion the game.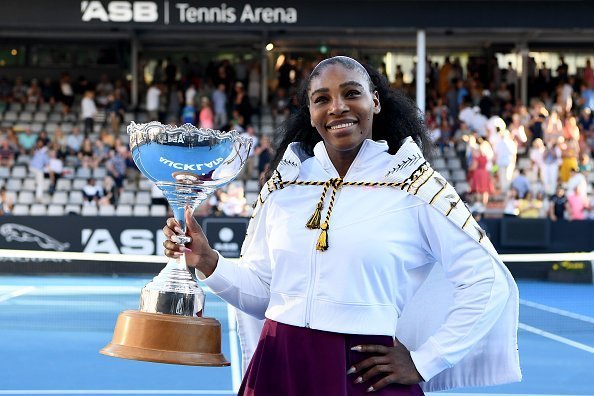 Serena Williams celebrating after winning the final match at ASB Tennis Centre on January 12, 2020 in Auckland, New Zealand.| Photo:Getty Images
Though Williams' dominating performance was spectacular to watch, her Koala Manicure also proved to be just as eye-catching and was a way for the 38-year-old to bring attention to the bushfires that rocked the country.
Serena didn't just stop at raising awareness but also donated handsomely to the Bushfire Relief, as was revealed in an interview she had soon after her match. A tweet by the "Australian Open" thanked her for her donation and read:
"Thank you for supporting and donating to the Bushfire Relief, @serenawilliams [emoji]."
Accompanying the tweet was a video of Serena's interview immediately after the game, in which the reporter interviewing her revealed that the tennis star donated her prize money from winning in Auckland to the relief fund.
That revelation led to resounding cheers and ovation from the crowd at the court. The reporter then asked Serena what her emotional response was to everything that happened lately.
Serena shared two heartbreaking posts of animals that were saved and attended to during the bushfires
In her response, Serena emphasized the importance of people like her, who had a big platform to raise awareness. She also said that Melbourne held a special place in her heart, and thus it felt vital for her to support in any way she could.
Fans were left amazed by Serena's Koala manicure and took to social media to hail her for the gesture, as well as praise her donation. One fan awed by the unique manicure tweeted in tribute.
Before the Australian Open began, Serena also called attention to the crisis rocking the country via a post on her Instagram page. In the post, Serena shared two heartbreaking posts of animals being saved and attended to during the bushfires.
In her caption to the post, the 38-year-old said she was heartbroken over the devastation caused by the wildfires, before going on to call on people to donate to the various relief agencies offering support. Kudos to Serena for doing all she can to offer support and raise awareness about the Bushfires in Australia. She is indeed a champion.
Please fill in your e-mail so we can share with you our top stories!