Magic Johnson Shares Heartfelt Tributes to Wife Cookie & Shares Moments from Her 61st Birthday Celebration
To celebrate his loving wife's 61st birthday, Magic Johnson showers his wife with heartfelt words as he filled his social media account with pictures of her, sharing moments from her birthday.
American retired professional basketball player, Magic Johnson and his wife, Cookie Johnson, have been together for almost three decades, and are still waxing stronger. In celebration of Cookie, the legendary NBA basketballer went all out on his social media account to share pictures of the birthday girl.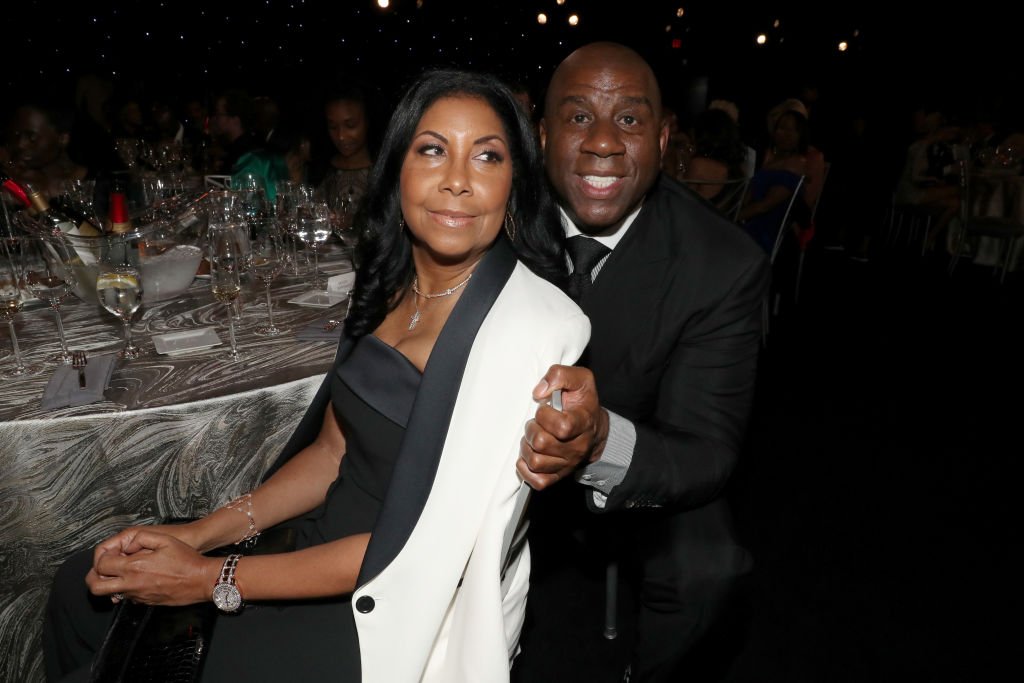 It was an all-weekend celebration which they kicked off by spending the night in Las Vegas where they watched a performance by Babyface at the Mirage. For every picture he posted in celebration of his wife, Magic had a beautiful and heartwarming caption to go with it. In one of his captions, he wrote:
"Happy birthday to my beautiful wife and soulmate, Cookie Johnson! Words can't express my gratitude to God for allowing you to grace this earth and for blessing me with you."
His fans and followers hit the like button and joined Magic to celebrate his wife as they wished her Happy Birthday. A fan commented, "Happy birthday to one of the most beautiful women God created ...Mrs. Magic Cookie Johnson."
Magic broke the news that he was HIV positive
Even when there is no special event to celebrate, Magic Johnson has always been fond of showing off his wife, sharing pictures of moments spent with her.
The couple celebrated their 28th wedding anniversary in September 2019. They both took to their social media accounts to post throwback pictures accompanied by words of appreciation. Cookie captioned a post:
"Ours is an undying love that is hard to describe but is uniquely ours because God is all in it, and I love every minute of it."
They have been together for 28 solid years, but what many do not know is that they once took a break from the marriage and stayed apart from each other, although it was just for two weeks.
They started facing their fair share of trials even before marriage. Magic called off their engagement twice and almost called it off again, but Cookie gave him an ultimatum. She said "it is now or never."
45 days into their marriage, Magic broke the news that he was HIV positive. It wasn't easy, especially because, at the time, she was pregnant with their first child.
Despite everything, Cookie never wavered in her love for Magic, and Magic feels blessed to have an unconditionally supportive wife. They are happily married and have raised three children together.