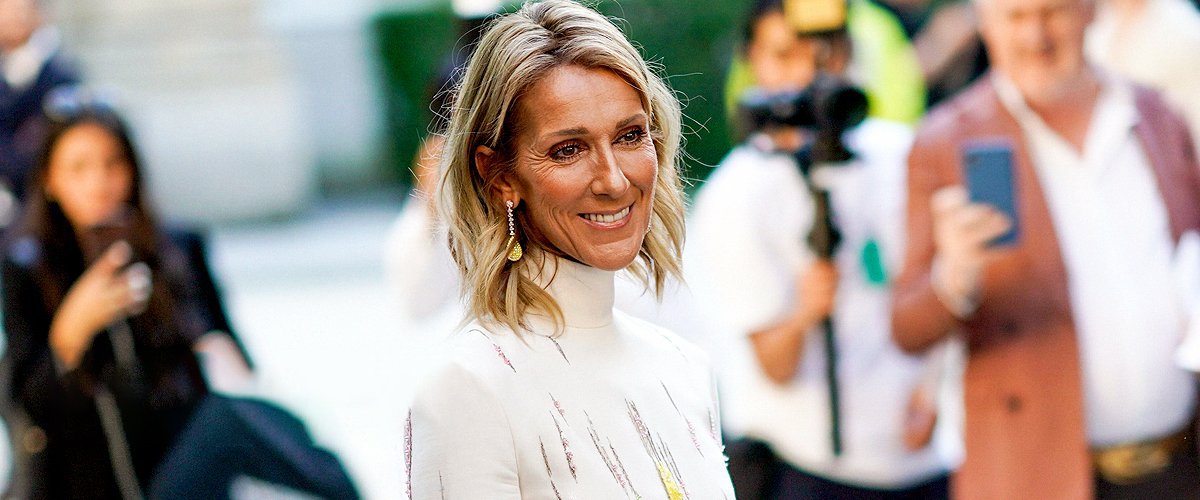 Getty Images
'Always Loved Extravagant Looks': Exclusive Fashion Expert's Comments on Céline Dion's Outfits
Singer and actress Celine Dion has been a role model in the entertainment industry for her outstanding voice and also her incredibly great taste in fashion.
In recent years, the "My Heart Will Go On" singer has surprised her fans and followers with some of the daring outfits she has chosen for her shows and other events.
Our fashion expert described Celine as a "master of reincarnation."
CELINE DION AND HER CLOTHES
During an interview with ET in 2019, Celine admitted that she dresses for herself and that her clothes represent how she feels. She added:
"I want to feel that I feel great about myself. I feel strong about myself, I feel good about my decisions with the help of a lot of people. It's all about courage, and I think everyone should feel like that."
In order to dig deeper into Celine Dion's style and love for clothing, our fashion expert Anna Ponomarenko exclusively analyzed for AmoMama some of her best outfits in recent times.
Anna pointed out that the singer has "always loved extravagant looks," been interested in fashion, friends with designers, and ready to experiment with new styles.
Our expert added that Celine's looks have been "trendy and memorable" since the mid-2000s. However, without Instagram, not many people could see and appreciate them.
In 2016, the "Power of Love" singer started collaborating with stylist Law Roach. For their first look together, Celine wore a Vetements hoodie. At that point, the singer was dealing with grief due to the death of her husband and brother.
FASHION HELPED CELINE COPE WITH GRIEF
Celine Dion's husband, René Angélil, passed away from throat cancer on January 14, 2016, in Las Vegas, Nevada. On the fourth anniversary of his death, the singer uploaded a photo of him with the following caption:
"There is not a day that goes by without me thinking about your beautiful smile. We miss you, thank you for watching over us my love. I love you. Céline."
To make matters worse, the singer's brother Daniel Dion died of cancer, as well, only two days later on January 16, 2016.
Thankfully, fashion helped Celine to cope with her losses and begin a new stage. She once confessed that clothing could provide the escape from the daily problems that some people need, even for a short time.
OUR FASHION EXPERT ANALYZES CELINE DION'S OUTFITS
Now that we knot the kind of relationship that the singer has with the clothes she wears, out fashion expert Anna moved on to examine some of her most memorable outfits from 2019, starting with her Christmas choice.
According to Anna, the fire shoes in the picture were a matter of discussion for several days. She gave Celine credit for wearing them with such courage.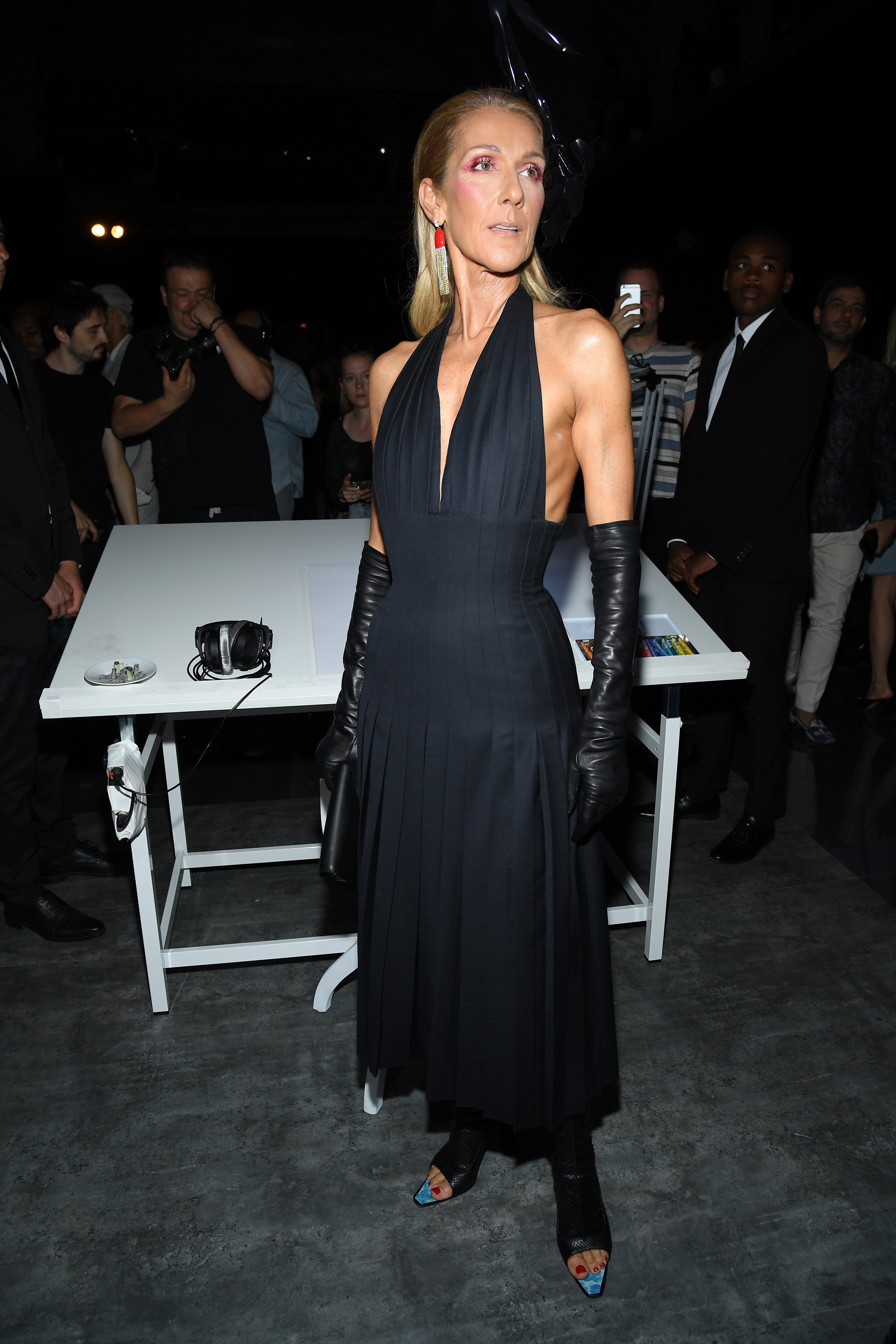 Celine Dion on July 01, 2019 in Paris, France | Source: Getty Images
As per the outfit Celine Dion chose for the Schiaparelli Haute Couture Fall/Winter 2019 2020 show during Paris Fashion Week, Anna said:
"A daring combination of accessories with a modest dress can only afford a very bold fashionista. I am delighted with how perfectly the dress sits and how the leather gloves look. Separately, I note the bright makeup and earrings that harmonize with it."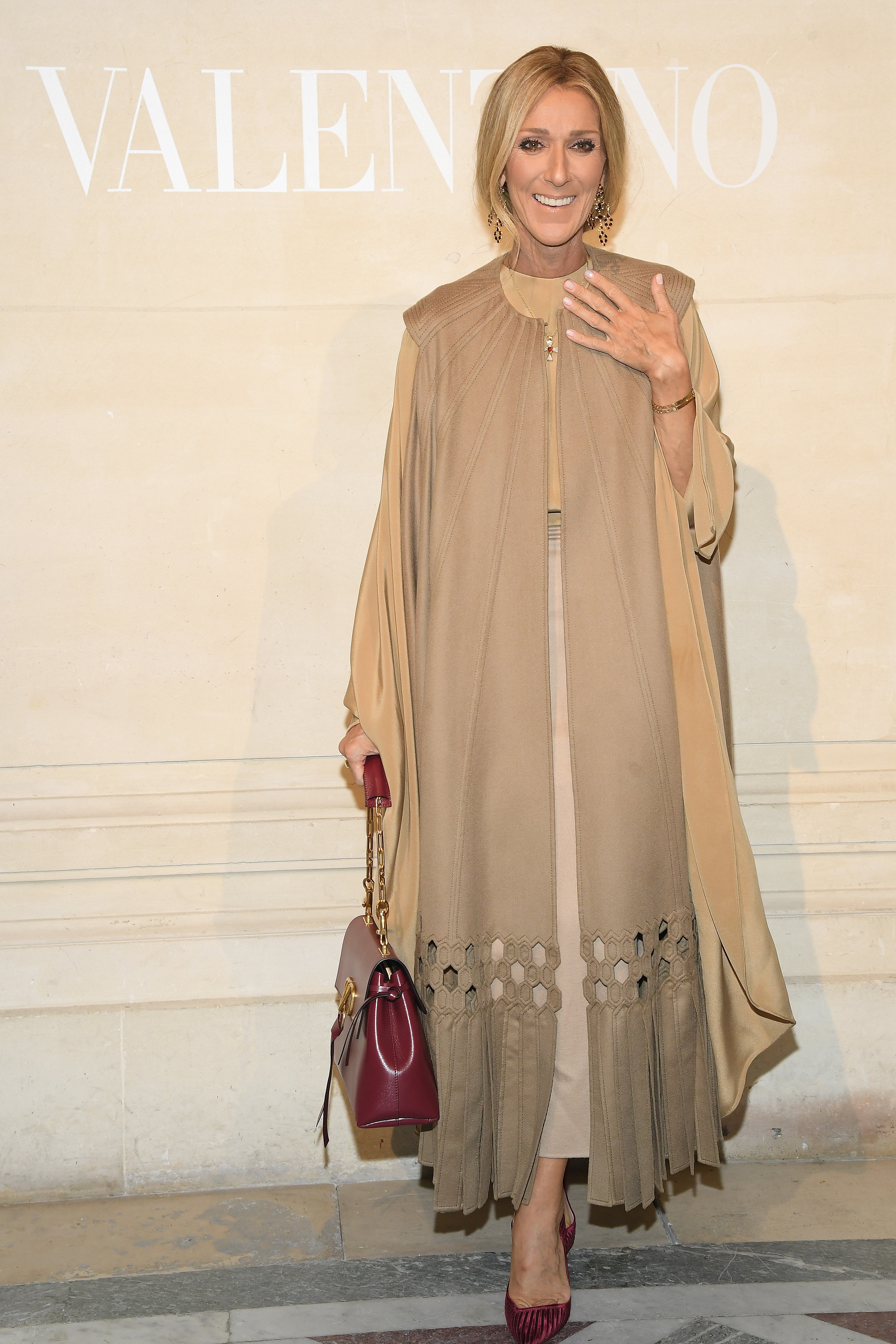 Celine Dion on January 23, 2019 in Paris, France | Source: Getty Images
Our fashion expert described Celine as a "master of reincarnation" for the clothes she wore at the Valentino Haute Couture Spring Summer 2019 show during Paris Fashion Week.
Anna added that the combination of beige and burgundy was "profitable," and the contrast of texture made her both modern and exciting.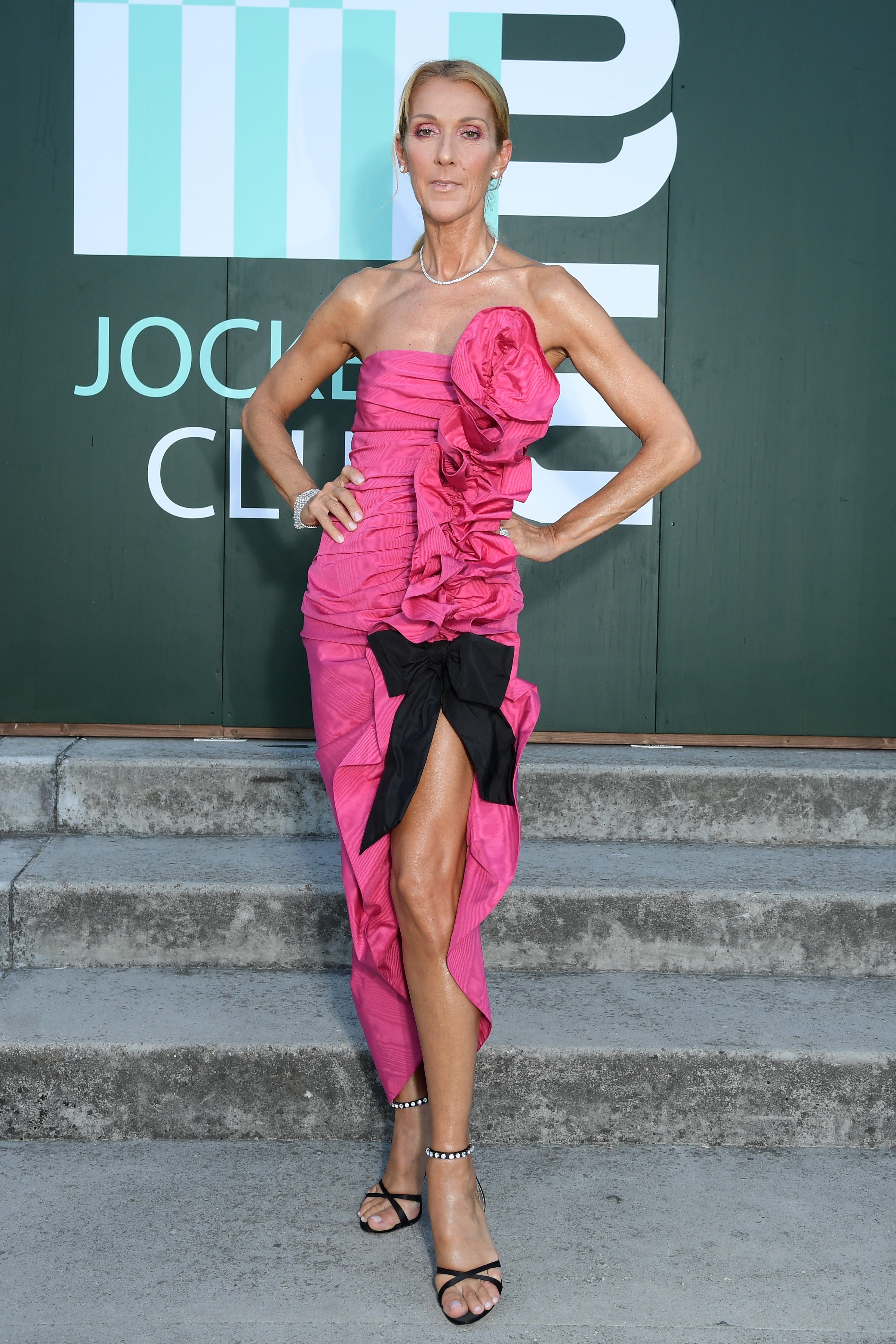 Celine Dion on June 29, 2019 in Paris, France | Source: Getty Images
For this pink neon outfit that Celine wore at the Hippodrome d'Auteuil event in France, Anna considered that it was not the best color for her.
However, she praised her confidence and the fact that she added pink shades, claiming that not many young stars would have done the same.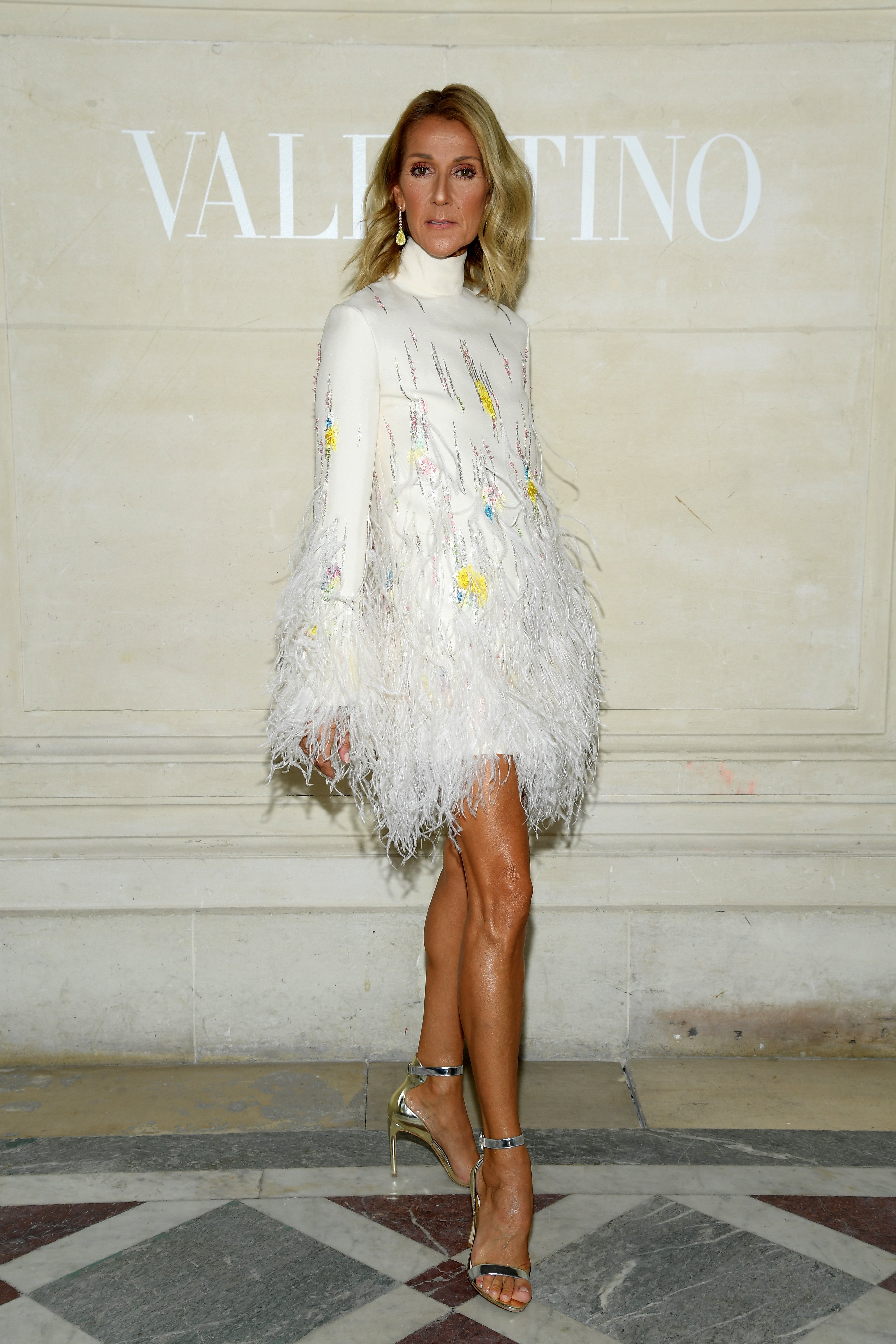 Celine Dion on July 03, 2019 in Paris, France | Source: Getty Images
Although Anna labeled this dress as "classic," she asked us to pay attention to her jewelry and shoes.
According to our expert, her long earrings perfectly complement her silver high-heels. Apart from that, the color of the rocks "echoes" the print of her gown, creating a "spectacular combination."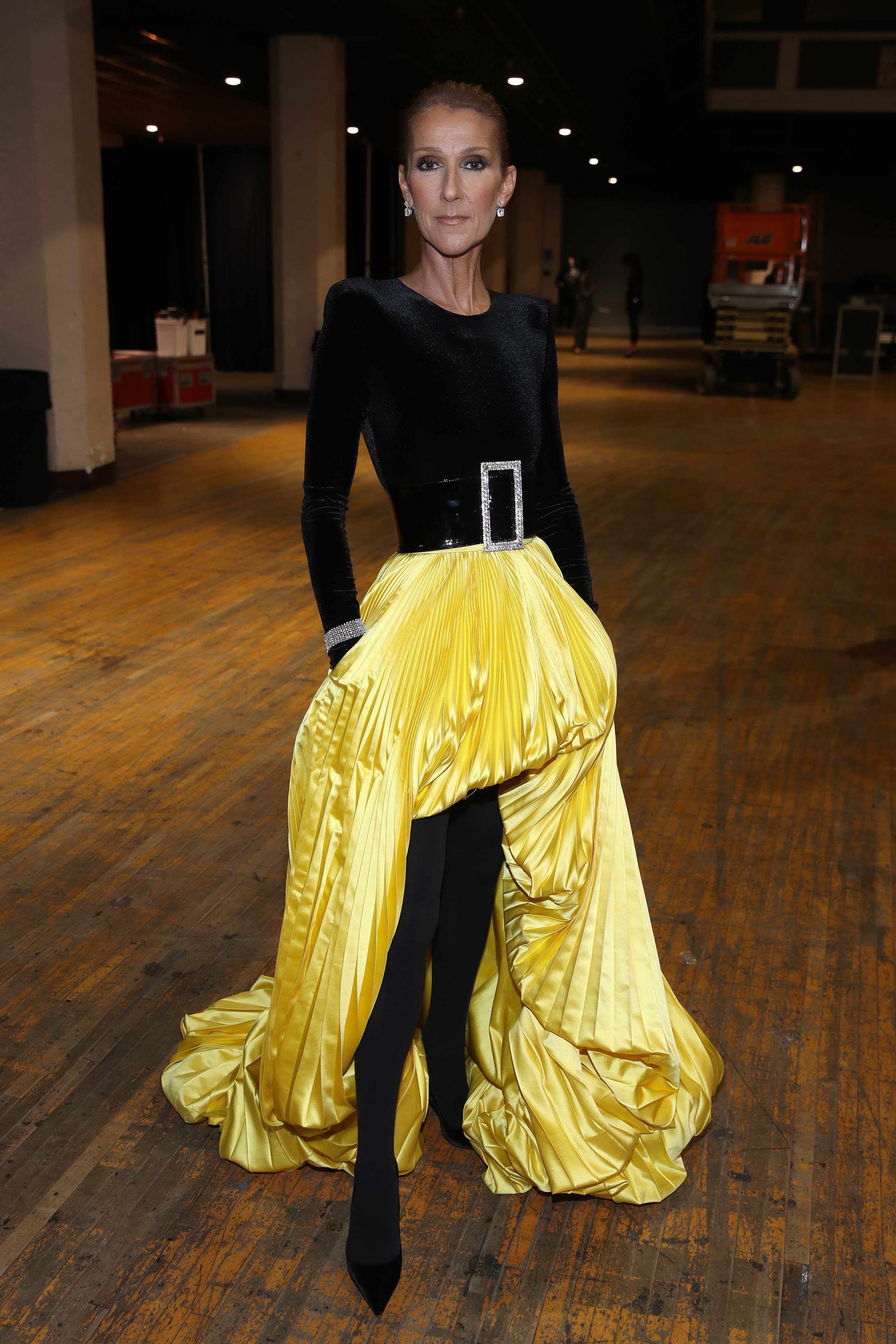 Celine Dion on January 13, 2019 in Los Angeles, California | Source: Getty Images
About the outfit Celine Dion chose for the All-Star Lineup Pays Tribute at "Aretha! A Grammy Celebration for The Queen of Soul" event, Anna said:
"One of my favorite looks of Celine from last year: a wide belt, a combination of black and yellow, texture! Celine is not afraid to add volume in her hips; not every woman will decide on this. And this combination of colors obeys only the most daring."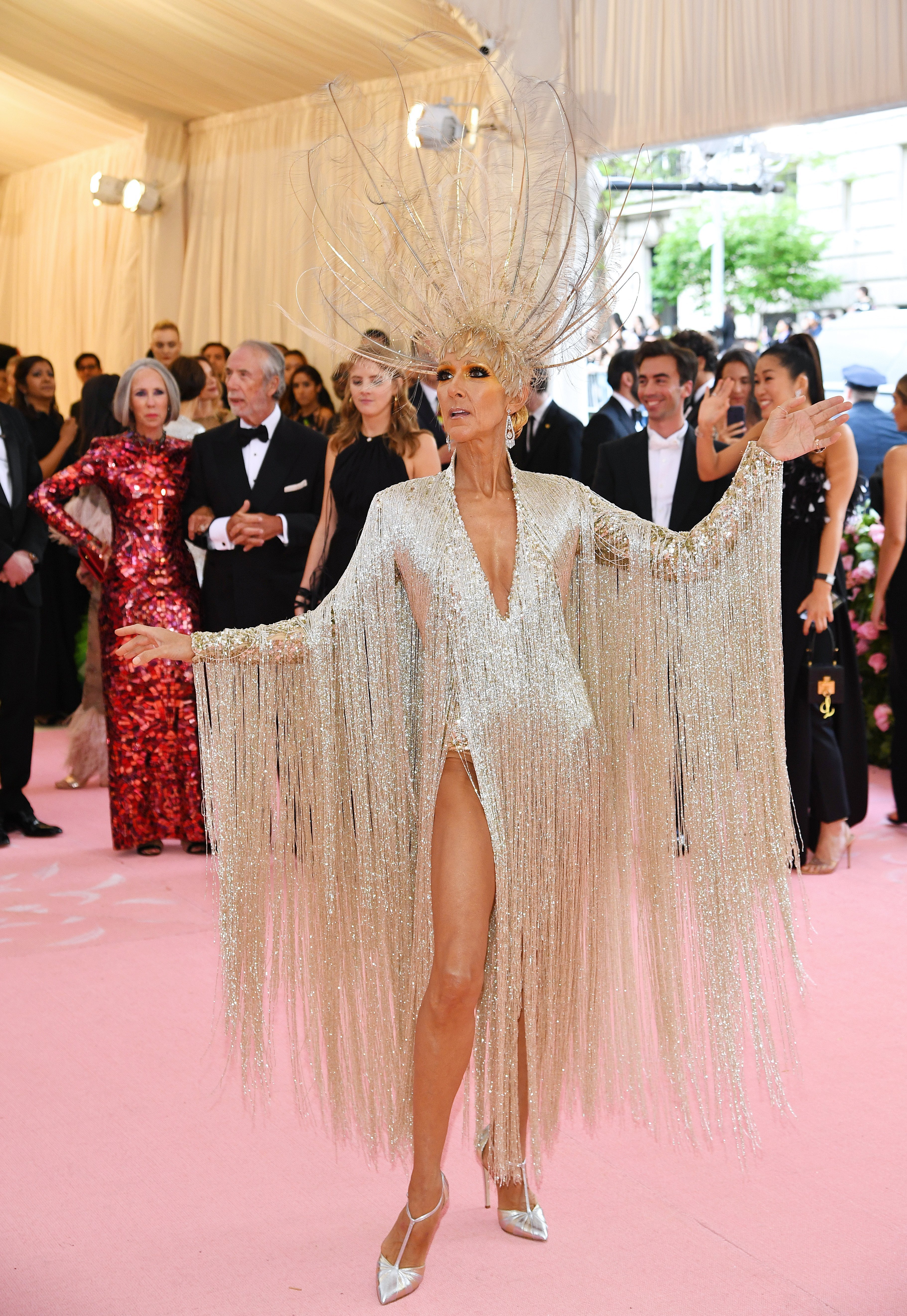 Celine Dion on May 06, 2019 in New York City | Source: Getty Images
Finally, the Oscar de la Renta outfit that the singer wore for the 2019 Met Gala. Our fashion expert pointed out that it attracted a lot of attention, both positive and negative.
However, Anna praised her and her stylist for the excellent choice as it was perfect for the theme (Kitsch style).
At the moment, the singer is 51 years old, and she doesn't seem to slow down with her bold fashion choices or her successful career.
However, Celine Dion's Las Vegas residency came to an end in June 2019 after more than eight years. Money is the least of her worries, thankfully, as her net worth is estimated at $800 million, according to Wealthy Gorilla.
Please fill in your e-mail so we can share with you our top stories!