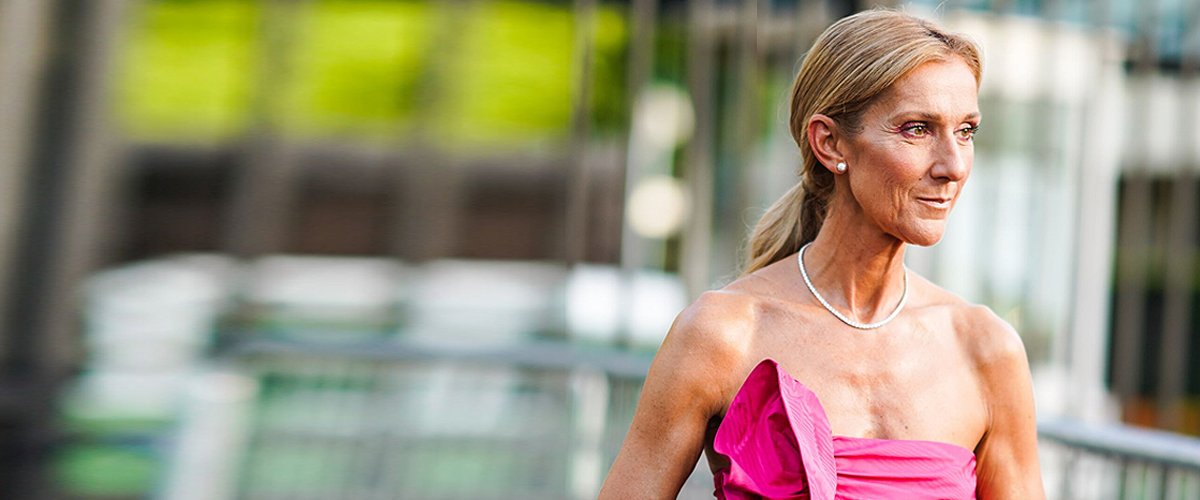 Getty images
Celine Dion Once Recalled Helping Her Kids Overcome Her Husband's Death: 'Today Papa Went up'
Three years after losing her husband, iconic musician Celine Dion opens up about helping her twins overcome their father's death and how her life has progressed since then.
Celine Dion is not a new name to the music industry. With over 20 years of being in the game, Celine has given us wonderful hit songs such as the theme song for the movie "Titanic," "My Heart Will Go On."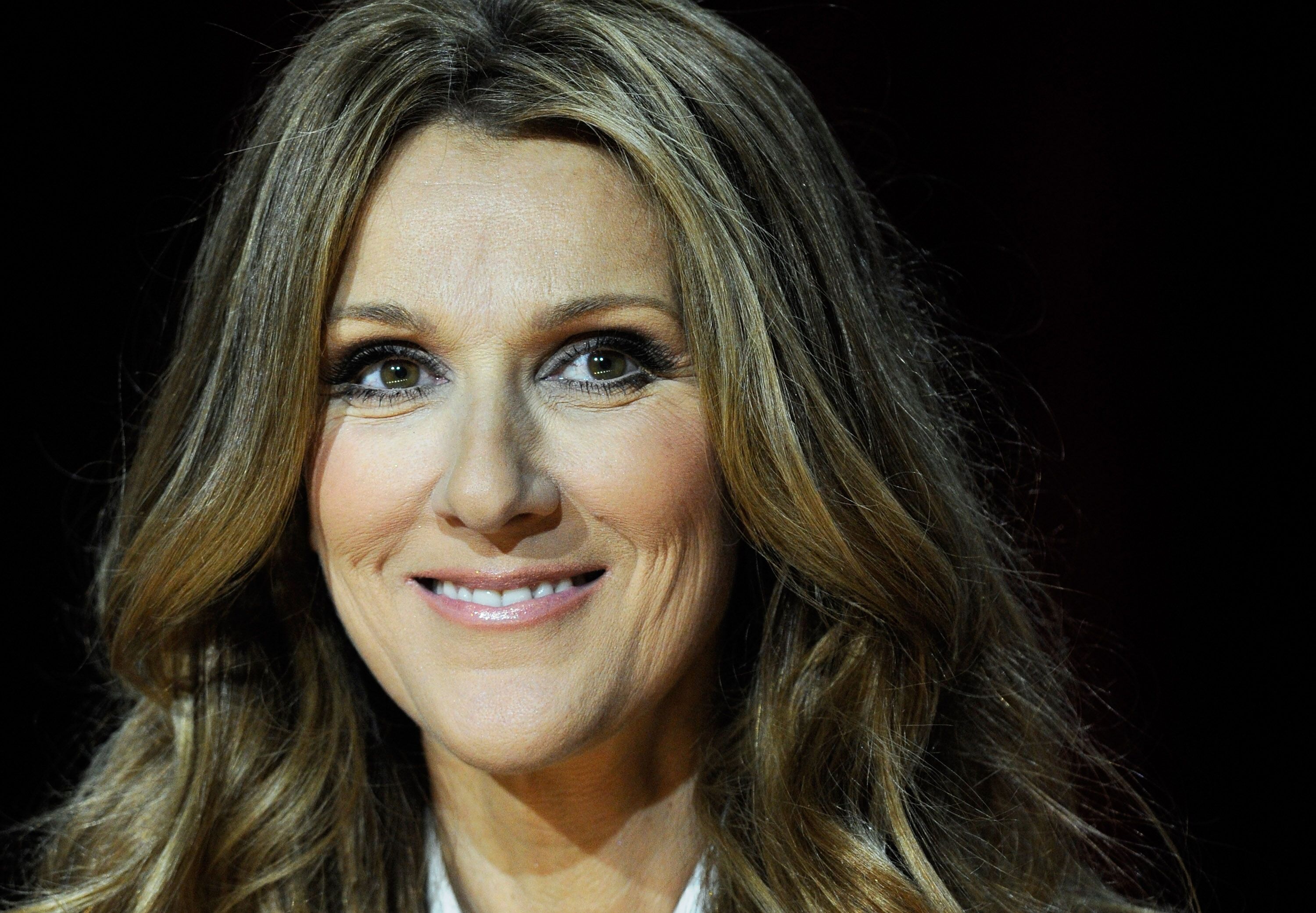 Singer Celine Dion holds a news conference after she performed during the first night of her new show at The Colosseum at Caesars Palace March 15, 2011 in Las Vegas, Nevada | Photo: Getty Images
Just this year, Celine Dion released her first album since the death of her husband, Rene Angelil, titled "Courage."
Even though it seems like Celine has been hit with a lot of tragic losses over the past three years, the singing sensation said that those losses gave her the courage she needed to take on life and become the boss of her life.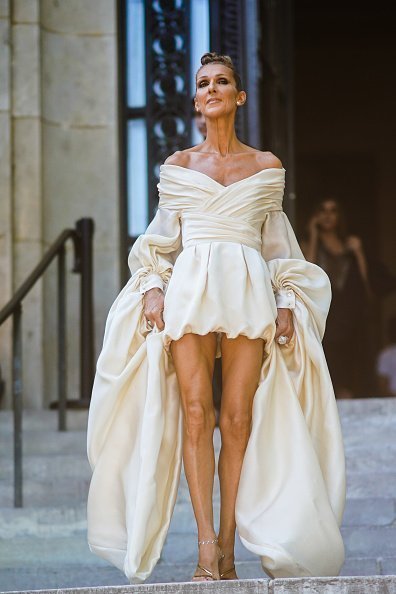 Celine Dion during Paris Fashion Week -Haute Couture Fall/Winter 2019/2020, on July 02, 2019 in Paris, France | Photo: Getty Images
CELINE'S RISE TO PROMINENCE
51-year-old Celine made her debut into the music scene at the age of 12 when she recorded a song titled "Ce n'était qu'un rêve," with her mother and brother James.
The song which translates to "It Was Only a Dream" or "Nothing But A Dream" was then sent to Rene Angelil by her brother, who had come across Rene's name at the back of an album.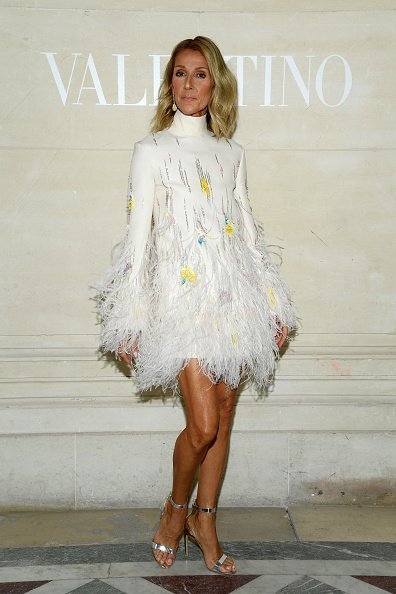 Celine Dion attends the Valentino Haute Couture Fall/Winter 2019 2020 show as part of Paris Fashion Week on July 03, 2019 in Paris, France | Photo: Getty Images
From that point onwards, Celine rose to prominent heights in the industry, with Rene Angelil serving as her manager and mentor. After watching a Michael Jackson performance one time, Celine confided in Rene that she wanted to be like the King pop.
With the advice and prodding of Rene, Celine took a few months off to learn English and undergo dental surgery. After this time off, she progressed from singing only French songs to singing English songs, which began to resonate with a broader audience.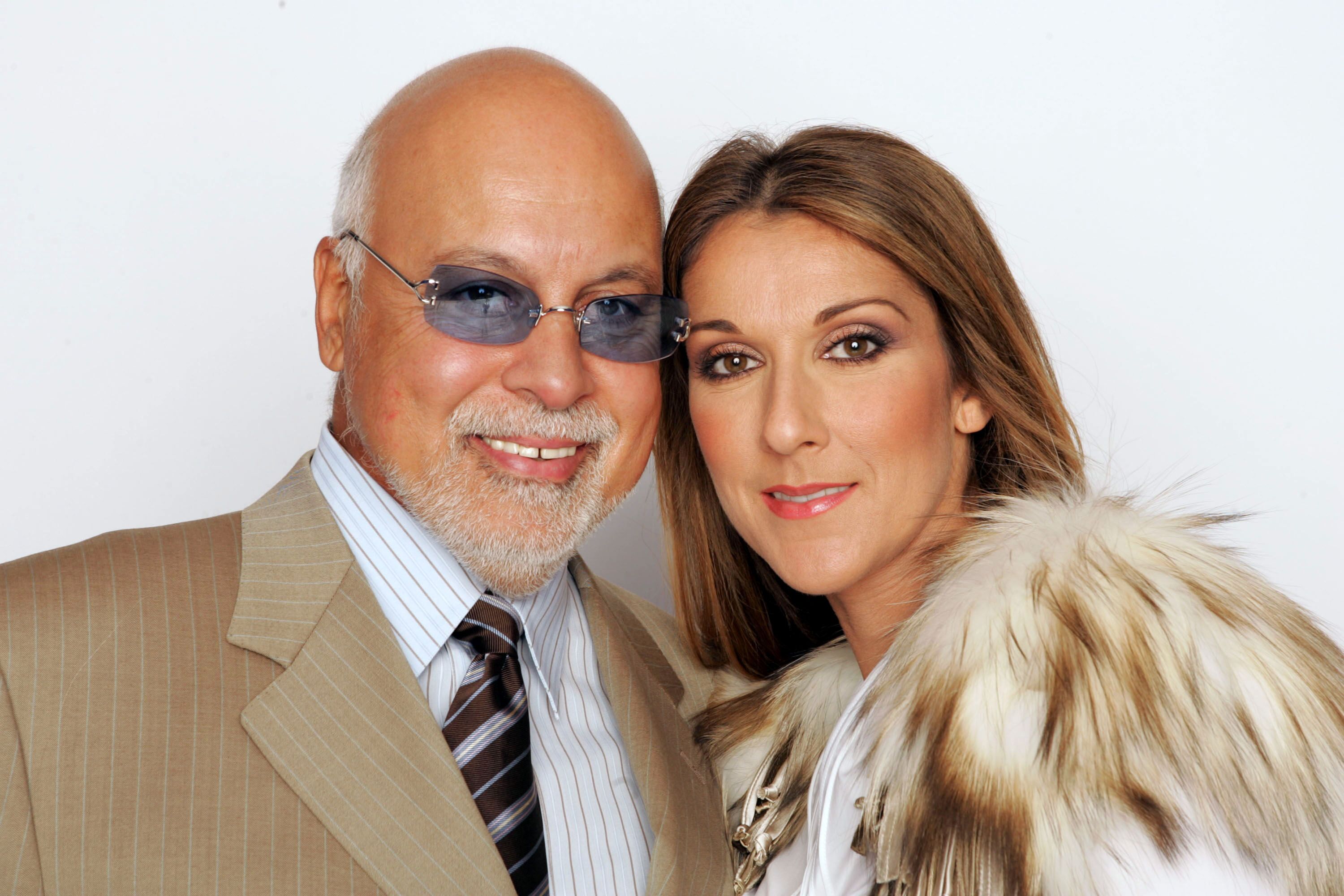 Celine Dion and her husband Rene Angelil pose for a picture backstage during the 2004 World Music Awards at the Thomas and Mack Center on September 15, 2004 in Las Vegas, Nevada | Photo: Getty Images
LOVE AND MARRIAGE
After many years of having a professional working relationship, love began to bloom between Rene and Celine, and the two feared that the public would criticize their relationship because of the 26 year age gap between them. But the opposite was the case, and the fans readily accepted the couple.
As things progressed in the music scene for Celine Dion, it also did in her personal life as she got married to Rene in December of 1994. The couple went on to have a very successful marriage up until the time of Rene's death.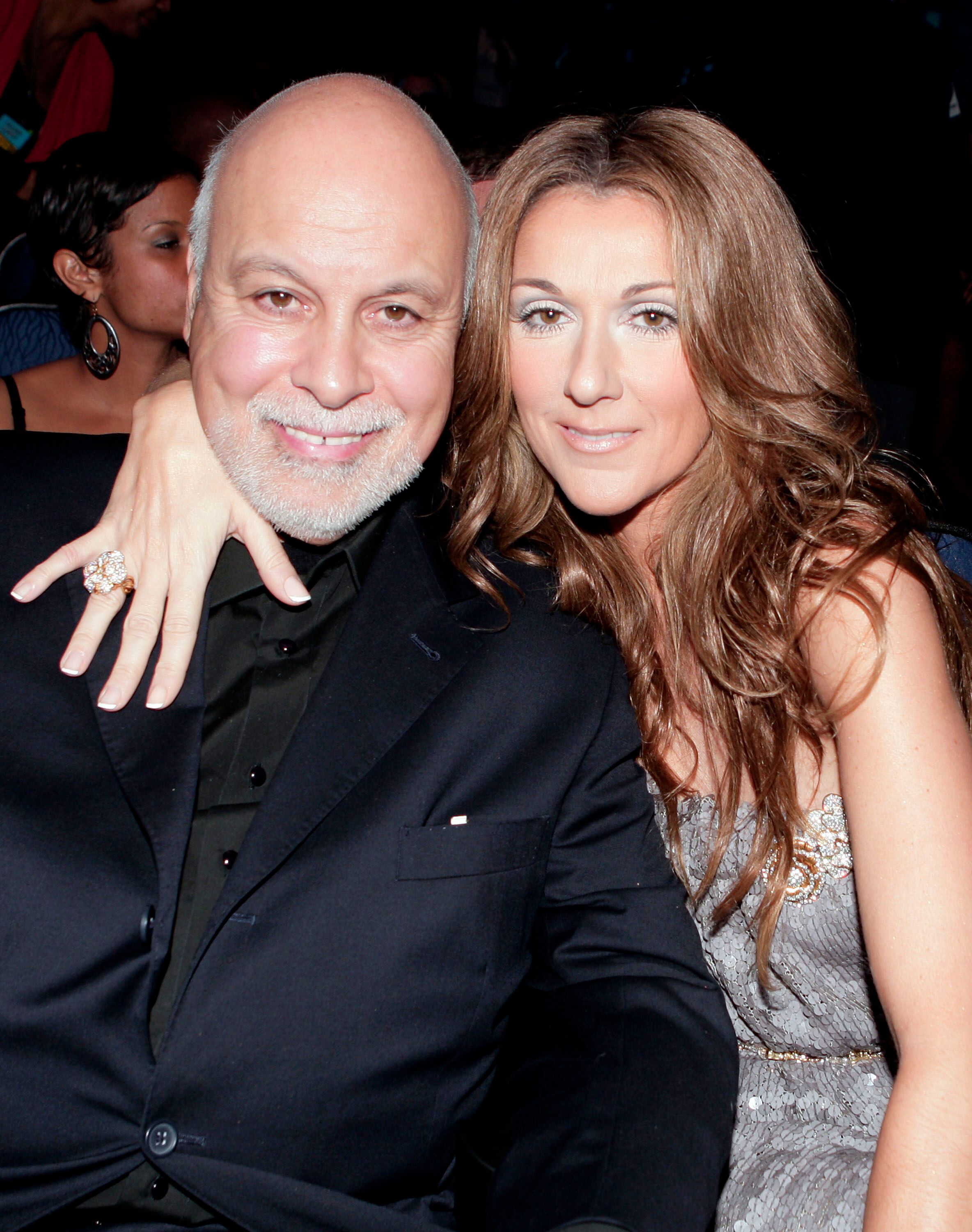 Manager Rene Angelil and Singer Celine Dion in the audience during the 2007 American Music Awards held at the Nokia Theatre L.A. LIVE on November 18, 2007 in Los Angeles, California | Photo: Getty Images
The marriage was blessed with three kids, Rene-Charles (18-years old) and twins Eddy and Nelson (9-years old). After the birth of Rene-Charles, the couple found it difficult to give birth for a while, and Celine had to go through numerous IVF, with most of them failing and leading to miscarriages.
Not one to be daunted, the couple decided to try again, and in the year 2010, the twins were born. After the birth of the twins, Celine returned to work and shuffled between her tours and home. She, however, had to take a year off to take care of her husband, Rene, who was battling cancer in 2014.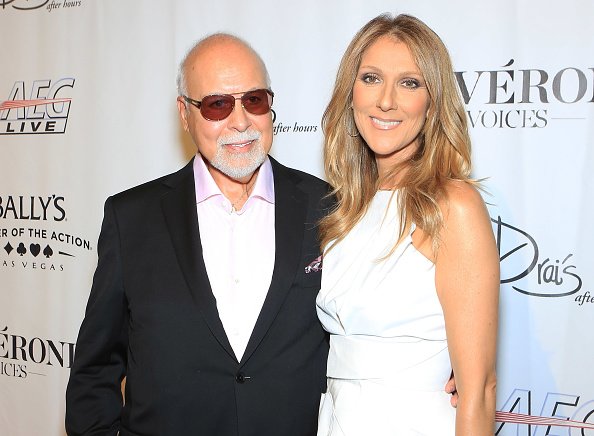 Rene Angelil (L) and singer Celine Dion arrive at the premiere of the show "Veronic Voices" at Bally's Las Vegas on June 28, 2013 in Las Vegas, Nevada | Photo: Getty Images
THE TRAGIC MOMENTS
Celine Dion's husband, Rene, who was first diagnosed with cancer in 1999, began to worsen. The battle with cancer for Celine was a difficult one because she had to watch Rene die slowly every day.
The musician admitted that the period was the most challenging time for her as she had to accept that Rene might lose this battle.
On January 14, 2016, Rene Angelil died, and two days after, Celine also lost her brother to cancer. This period was a devastating one for Celine Dion as she also had to summon the courage to be there for her kids.
Canceling all her shows and appearances, Celine took some time off to focus on her sons and help them heal and cope with the death of their father.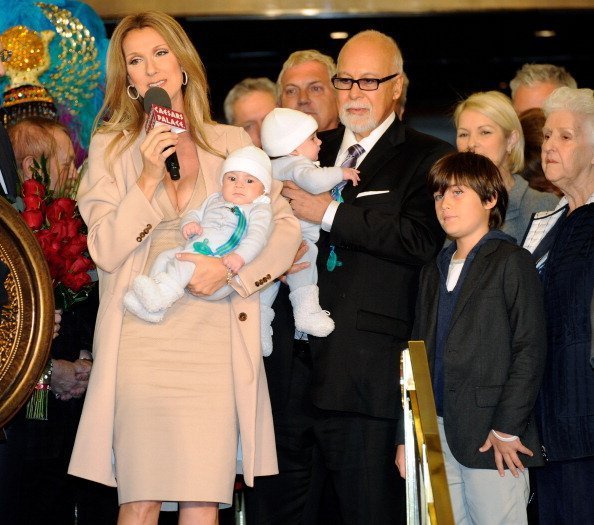 inger Celine Dion, holding her son Nelson Angelil, her husband and manager Rene Angelil, holding their son Eddy Angelil, and their son Rene-Charles Angelil are greeted as they arrive at Caesars Palace February 16, 2011 in Las Vegas, Nevada | Photo: Getty Images
When asked how she dealt with explaining to the twins who were 5-year-old when their dad died, Celine said she had to use a reference from the movie "Up." She explained to the twins that their dad had gone up and was watching them from above.
After the death of her husband, fans were worried about Celine Dion's health, due to a noticeable weightloss, and to make them less worried, the music star explained that it was due to the ballet classes she had been taking.
LIFE STARTS ANEW FOR CELINE DION AT 50
Although it has been a trying moment for Celine, the singer has refused to back down and become weighed down by the death of Rene Angelil. She believes that Rene would have wanted her to continue singing and smiling all the way.
The past three years since the death of her husband, Rene has been eye-opening for Celine Dion, who now has to take care of herself and her three children who are growing and rapidly becoming young adults.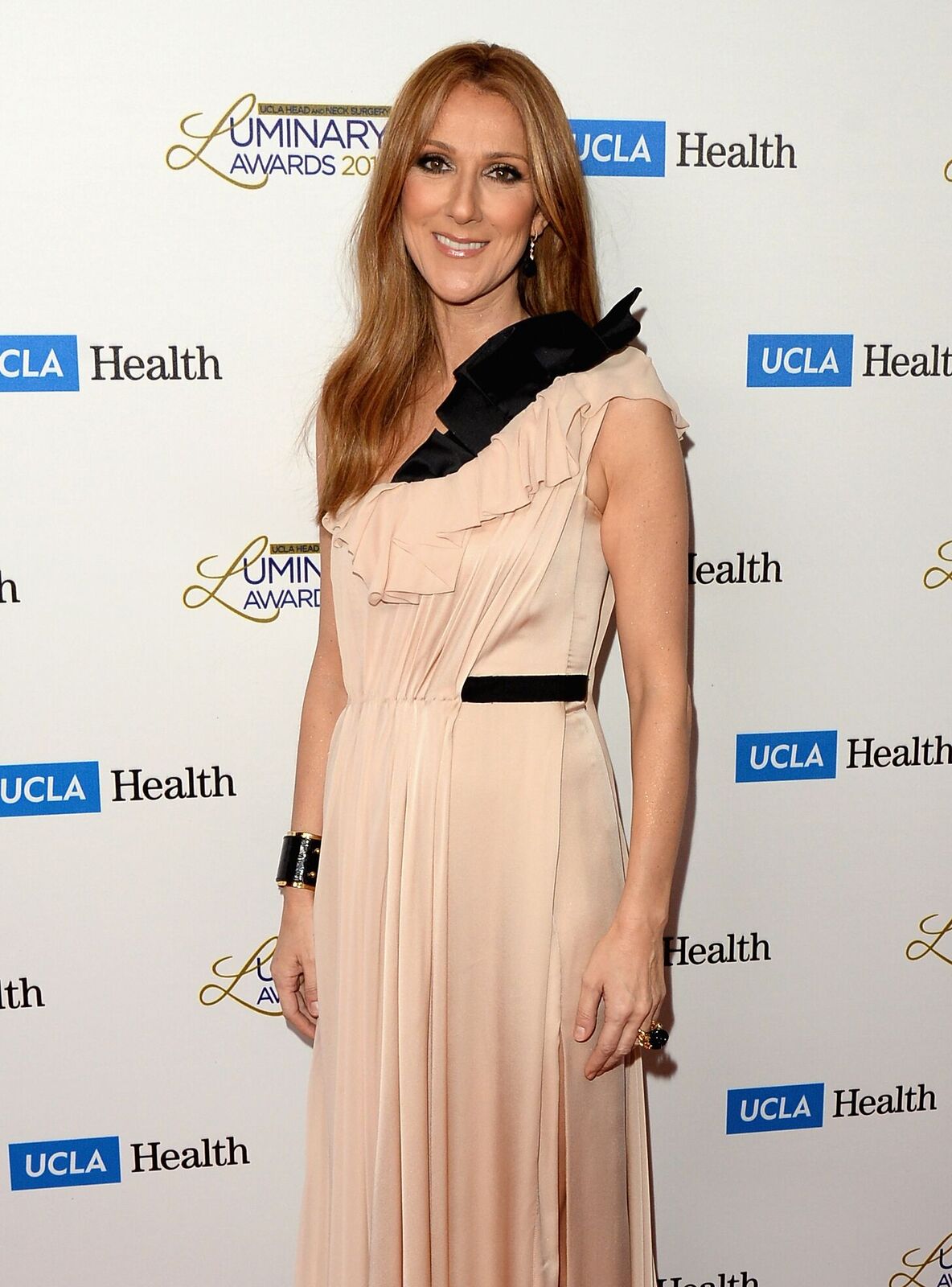 Musician Celine Dion attends the UCLA Head and Neck Surgery Luminary Awards at the Beverly Wilshire Four Seasons Hotel on January 22, 2014 in Beverly Hills, California | Photo: Getty Images
As the lives of Celine Dion's children change, she is also experiencing changes and charting new territories. The music star who just became the face for L'Oreal at 51 said that she is ready to take on this next phase of her life and be the best mother and singer she can be.
Having worked hard and well over the years, Celine Dion's net worth is estimated to be $800 Million, and that is no mean feat for someone in the entertainment world.
Please fill in your e-mail so we can share with you our top stories!