Jennifer Aniston from 'The Morning Show' Shares Photo Showing How She Kept Her SAG Awards Dress Picture-Perfect
Jennifer Aniston of "The Morning Show" has a great sense of style, which she put out during her attendance at the SAG Awards, stating that it was harder than it looked.
The award-winning actress donned a silk ivory dress with tiny sleeves to the award ceremony, where she bagged an award for her outstanding performance in "The Morning Show."
Jennifer Aniston then took to Instagram to show her fans how she kept the chic attire flawless and in good shape for the pictures.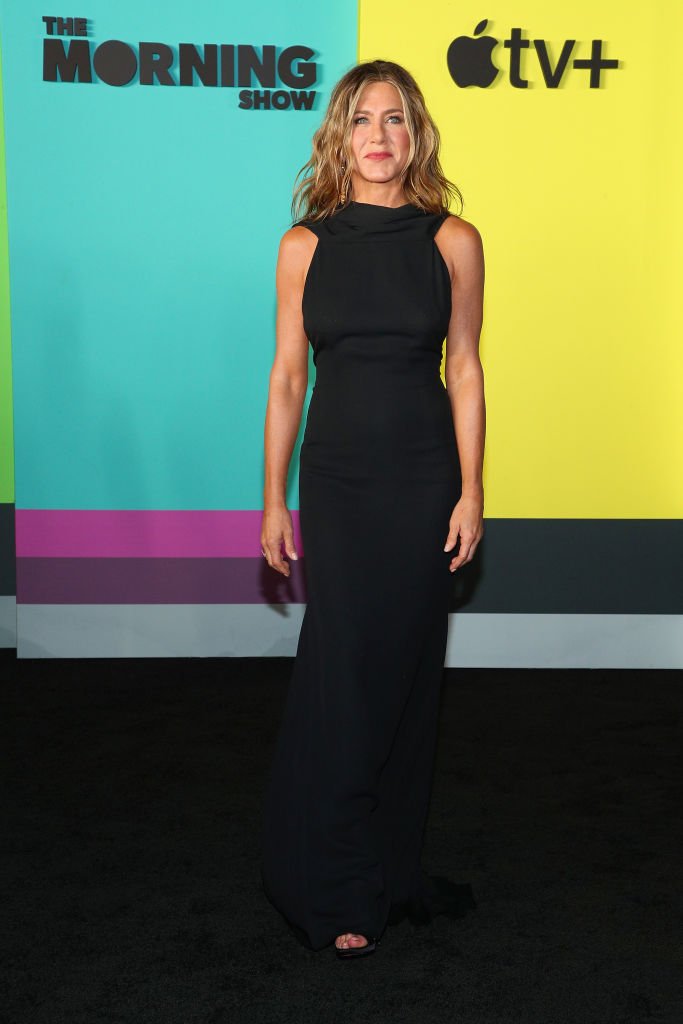 Jennifer's first upload saw her lying relaxed inside a Chevrolet automobile with her face lit in smiles, and the second featured her award, dress, and black pair of heels. 
Her caption signified that she put in some work to appear gorgeous in the shot, and the "Morning Show" star also appreciated the cast and crew of the show. She wrote:
"No wrinkles...harder than it looks!...Thank you @sagawards, @themorningshow, and our incredible cast and crew. Let's get back to work!
All work and no play makes Jennifer a dull girl, but while she had fun attending the ceremony, she also had her mind on work, no wonder she earned the prize for her feature on the drama series.
Several of her fans applauded the big win, and they commented on how impressive her character is, with little surprise to her winning the award.
When the "Friends" star hit the big 50, her ex-lover was present at her birthday bash, and even surprised her with a present.
Brad Pitt, a renowned actor and former husband to the 50-year-old, also seemed to be celebrating his ex at the event as she appeared on stage to give her speech.
Jennifer gave her gratitude to her audience while she marveled at the award, which she last won during her time on the family series, "Friends." According to her:
"Who knew that emotional breakdown felt that good. It was literally about 7 months of therapy that covered 20 years of work. So thank you for watching that."
Apart from the cheers she received from the audience, one captivating moment for the actress was Brad's company; this made her refer to the night as "sweet."
The former couple turned friends stayed married for half a decade before Brad got involved with Angelina Jolie, a fellow actress with whom he shares six kids.
Jennifer, on the other hand, moved on to another partner. However, she kept in touch with the "Once Upon A Time in Hollywood" star.
When the "Friends" star hit the big 50, her ex-lover, Brad Pitt was present at her birthday bash, and even surprised her with a present.