Inside 'DWTS' Host Erin Andrews' Marriage to Former Hockey Player Jarret Stoll
"Dancing With the Stars" co-host Erin Andrews has been married to Jarret Stoll for two years, but even before they got engaged, the couple faced their first obstacle when Erin was diagnosed with cervical cancer. Stoll was there for her through the ups and downs, and their marriage is stronger because of that.
Erin Andrews is one of the few women who has succeeded in the male-dominated world of sports broadcasting as a sideline reporter for Fox NFL. On top of that, she's also worked for ESPN and has co-hosted the CMT Music Awards and "Dancing with the Stars," where she was also a contestant.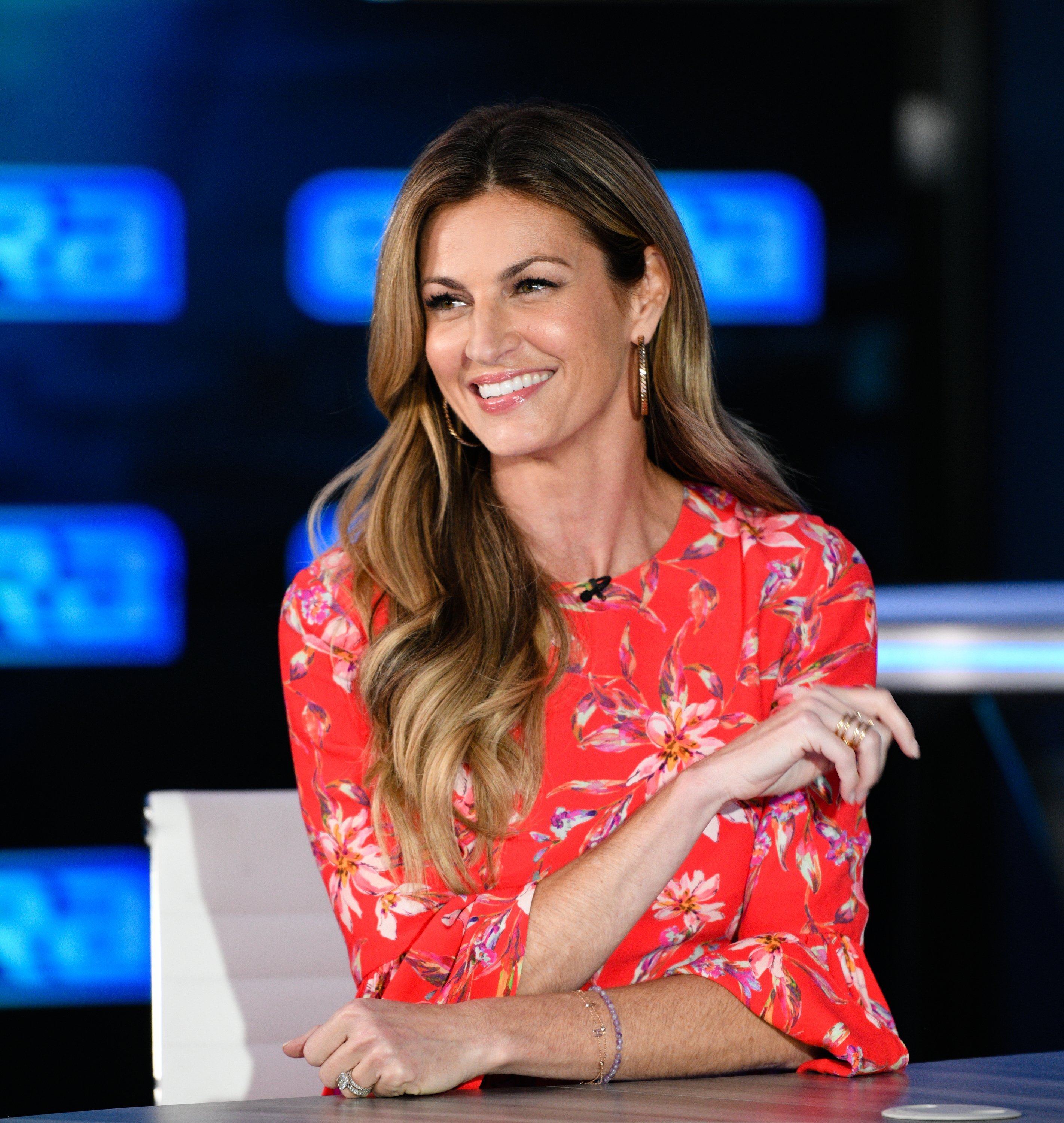 The 41-year-old sportscaster has gone through some hardships in life, especially her stalking case—when she found out a man had been recording her nude through peepholes in hotel rooms—and her cancer diagnose back in 2016.
Still, Andrews managed to overcome every difficulty with a strong mentality and the support of her family and seems to be living her happily ever after with her husband of two years, Jarret Stoll. Here's a glimpse into their story.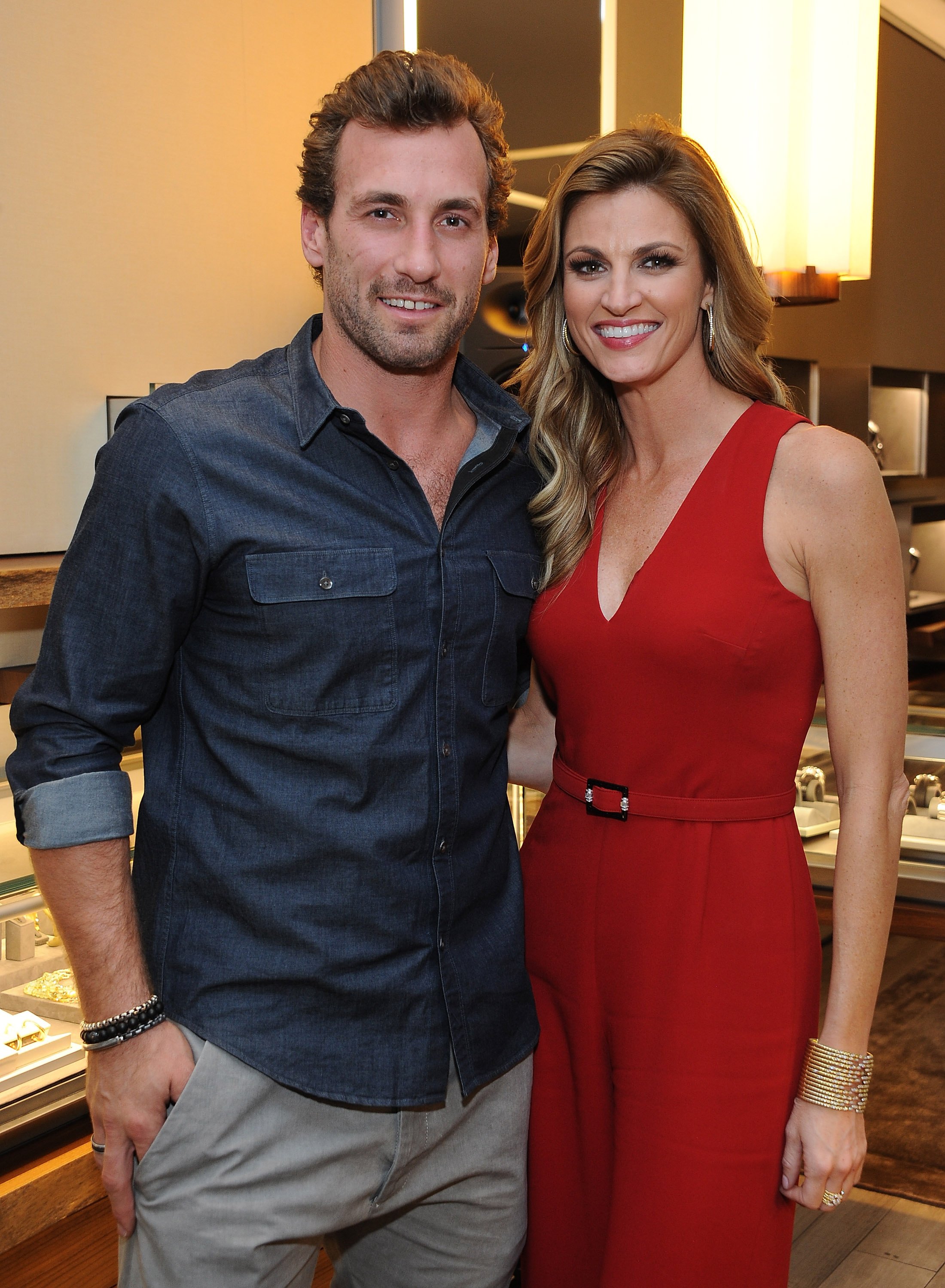 DATING AFTER A SCANDAL
Andrews found out about her stalker back in 2009 when a nude video of her was posted online.
Mark David Barrett, an insurance executive from Illinois, was arrested in October of the same year and pleaded guilty to the charges for interstate stalking. He was sentenced to two and a half years in prison, but Andrews didn't think that time was enough.
She then filed a lawsuit against Barret for emotional distress and included the hotels where the filming took place, accusing them of negligence. While it took the case almost six years to go to trial, Andrews continued focusing on her career and her personal life in the meantime.
She left ESPN for Fox Sports in 2012, and that same year, she started dating former hockey player Jarret Stoll.
Although the couple was somewhat private with their relationship, they hit a rough patch in 2015 when Stoll was arrested for drug possession and charged with a felony. He was sentenced to community service and agreed to create a local hockey program for youth-at-risk.
Andrews didn't address her boyfriend's arrest directly at the time, but when asked by Redbook if she saw herself spending the rest of her life with Stoll, she said:
"I have no idea what tomorrow will bring. We're brought up thinking our lives are going to be a Taylor Swift song. Then you get older and wiser. You don't know what is going to bring you happiness."
However, Erin admitted that she wanted to have a family in the future, explaining that most of her friends from college had kids when she wasn't even close to an engagement.
THE BIGGEST TEST
After an emotional trial that started in February 2016, a jury awarded Erin Andrews $55 million in her lawsuit, $28 million from Barrett and $27 million from Windsor and West End, the hotels' operators.
And just when she thought the calm before the storm was settling in, Andrews received bad news from her doctor in September of that same year: she had cervical cancer.
Erin kept the diagnose among his closest circle, with only her parents, her boyfriend, and a few friends on the loop.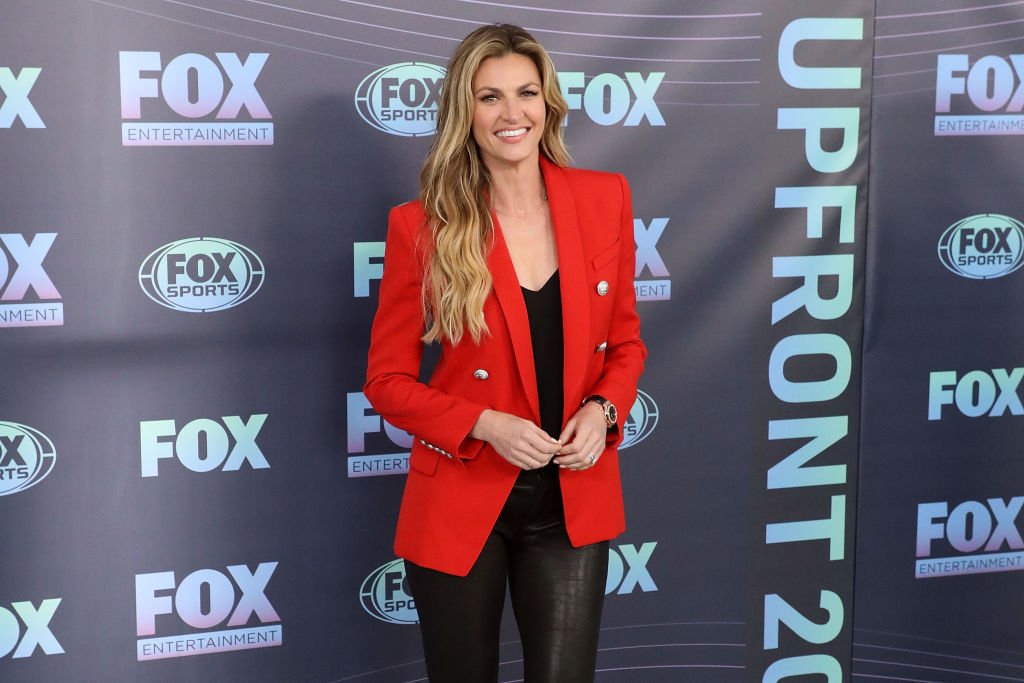 "Working with a bunch of men, I didn't wanna be like, 'Sooo, they think I have cervical cancer,'" and they'd be like, "Where's your cervix?" she explained to Health magazine, adding that another reason was that she didn't want to be "the girl that always has the problems at the table."
Erin went through surgery and treatments behind closed doors and kept working when she should have been resting.
Stoll was by her side every step of the way, but the diagnose put their relationship to test when the conversation about kids and freezing embryos came to light.
"You don't know if a guy is going to want to sit in with an oncologist and see, 'OK, so this is your cervix, and this is your uterus, and we are cutting out this part,'" she told Health magazine, adding that, at the time, they had even discussed marriage or babies.
She continued:
"It really puts things on the fast track for you — because you have an oncologist saying to you, 'We highly recommend that you guys do your embryos right now, freeze them.' I'm like, 'Hi, hon. I love you. I hope we're spending our lives together.' And he was amazing."
Erin was pronounced cancer-free after two surgeries and went public with her experience in January 2017 as an engaged woman.
PUT A RING ON IT
After the health scare and four years of dating, Stoll proposed to Andrews on Christmas day in 2016 at the most magical place in the world, Disneyland.
Since Andrews is a huge fan of Disney, she was more than happy to spend Christmas day at the theme park and have dinner at the exclusive Club 33 restaurant.
It was there that Stoll got down on one knee and popped the question. "I was bawling like a child," Andrews recalled of the special moment in "Good Morning America."
However, Andrews was not the first to break the news of her engagement. "DWTS" pro-dancer Maksim Chmerkovskiy let the news slip during an interview and said it was "paid back" for the time Andrews revealed that his fiancé was pregnant during an episode of "DWTS."
THE WEDDING AND FUTURE
Erin Andrews' wedding was the fairytale she'd always expected. She and Stoll tied the knot on June 24, 2017, on a mountaintop in Montana at sunset.
The beautiful bride rocked a stunning off-shoulder dress by Carolina Herrera, and Jarret looked handsome in a black suit with a bowtie.
Erin took to Instagram to share a few pics of the special day, stating it had been perfect and jokingly asking if they could do it again next weekend.
The couple started the expansion of their family by adopting a golden retriever puppy named Howard. However, Andrews said they also had some embryos frozen, just in case.
"If we need 'em, we need 'em, and if we don't, we don't. We just wanna be smart," she stated.
Andrews looks forward to having kids and believes she can balance her career with being a mom in the future. "We're just gonna have to figure out how," she concluded.