John Legend's Wife Chrissy Teigen Comments on Padma Lakshmi's Swimsuit Pic & Says the 'Top Chef' Host Is Her Hero
On Sunday, January 19, 2020, "Top Chef" host Padma Lakshmi took to social media to share a stunning bikini photo showing off her toned body. Chrissy Teigen took to the comments section sharing a recollection of their meeting.
Over the weekend, Lakshmi took to Twitter and Instagram to share a gorgeous photo of herself wearing a black string bikini with sunglasses. The image showed off the star's toned body and the zero fat she possessed.
She captioned the post writing: "Feelin' fine at 49." Instead of commenting on the actual picture, television personality, model, and authoress Teigen gushed over the first time she saw Lakshmi.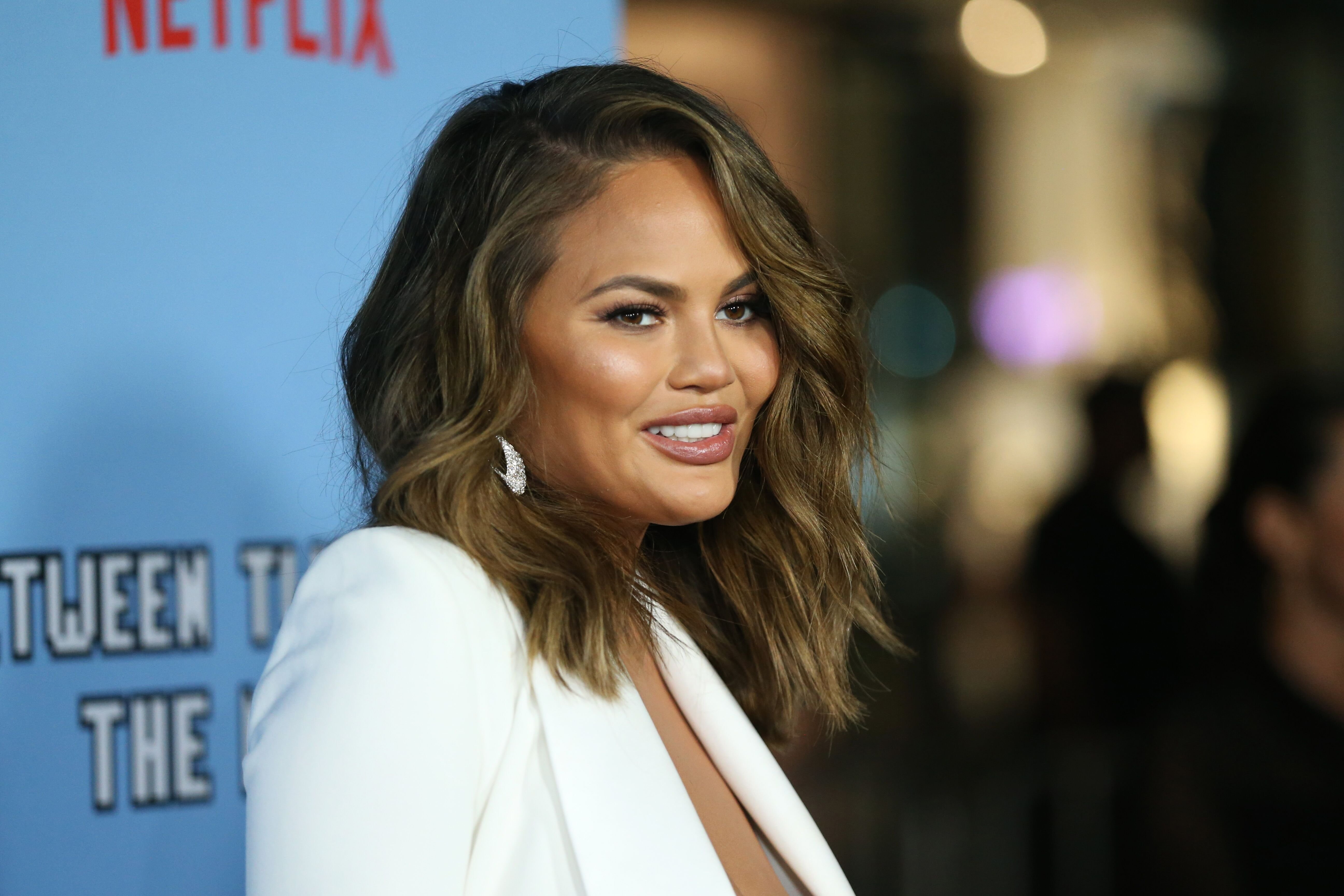 "Floating like you were on skates"
Teigen recalled seeing Lakshmi 10 years ago in Miami at a party. She recollected noticing how attendees all dressed in a Miami fashion except the "Top Chef" host.
The "Bring the Funny" judge shared what Lakshmi chose to wear at the event and how she looked to her. Teigen expressed her star-struck moment thus: 
"You were in a long dress and barefoot with barely any makeup on, and just floating like you were on skates. I was like 'that. is my hero.'"
Lakshmi discusses weight and dieting
Lakshmi's photo was taken during her vacation to the Dominican Republic. Her incredible image came just a few months after she said she was done obsessing over dieting because "at this point in" her career, "it shouldn't be about what I look like."
The star spoke while on the red carpet at the 71st Emmy Awards on September 22, 2019, noting that her goal now was to feel comfortable. At the time she weighed 146 pounds which was higher than normal for her.
Teigen has become friends with Lakshmi
She announced that she was done with trying to fit her body into smaller clothing. The host and Teigen have since become close friends since that first sighting.
Last night at my house... #fashionablecouple @chrissyteigen @johnlegend pic.twitter.com/SxjR8jPPXh

— Padma Lakshmi (@PadmaLakshmi) October 3, 2014
Teigen & Legend visit Lakshmi
While on Busy Phillipps's show "Busy Tonight," Lakshmi revealed that Teigen and her husband, John Legend, had joined her for dinner one night in 2014. She recalled seeing the famous couple "making out" on the grass on her property despite other people being around.
I remember seeing you at a party in Miami like 10 years ago. Everyone was miami decked out but you were in a long dress and barefoot with barely any makeup on, and just floating like you were on skates. I was like "that. is my hero"

— chrissy teigen (@chrissyteigen) January 19, 2020
The star even took and shared a photo of the couple cuddling on her grass. Lakshmi is set to return to hosting "Top Chef" for the seventeenth season.