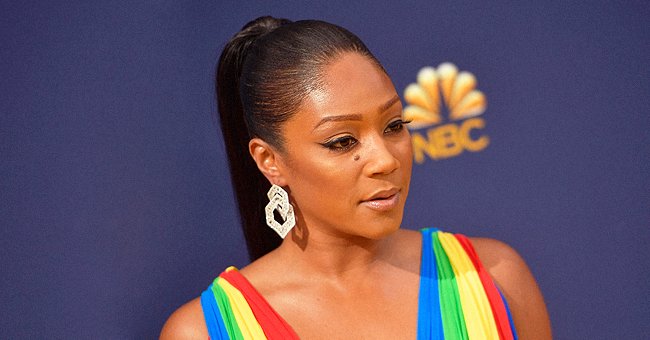 Getty Images
Tiffany Haddish of 'Girls Trip' Fame Sparks Heated Discussion about Who Pays the Bill on a Date in Recent Post
Social media is never far from controversies and debates, and Tiffany Haddish sparked the latest round of such when she made an Instagram post about who pays the bill on a date.
The actress and comedian shared a photo of a man lying on a bed and taking off feminine underwear. The picture had an inscription that read, "These are the types of men who ask a woman to go half."
In the caption to the post, Haddish explained that she found the photo funny because it was true. She also said that she knew that a few exes would want to text her, but advised them to save their messages.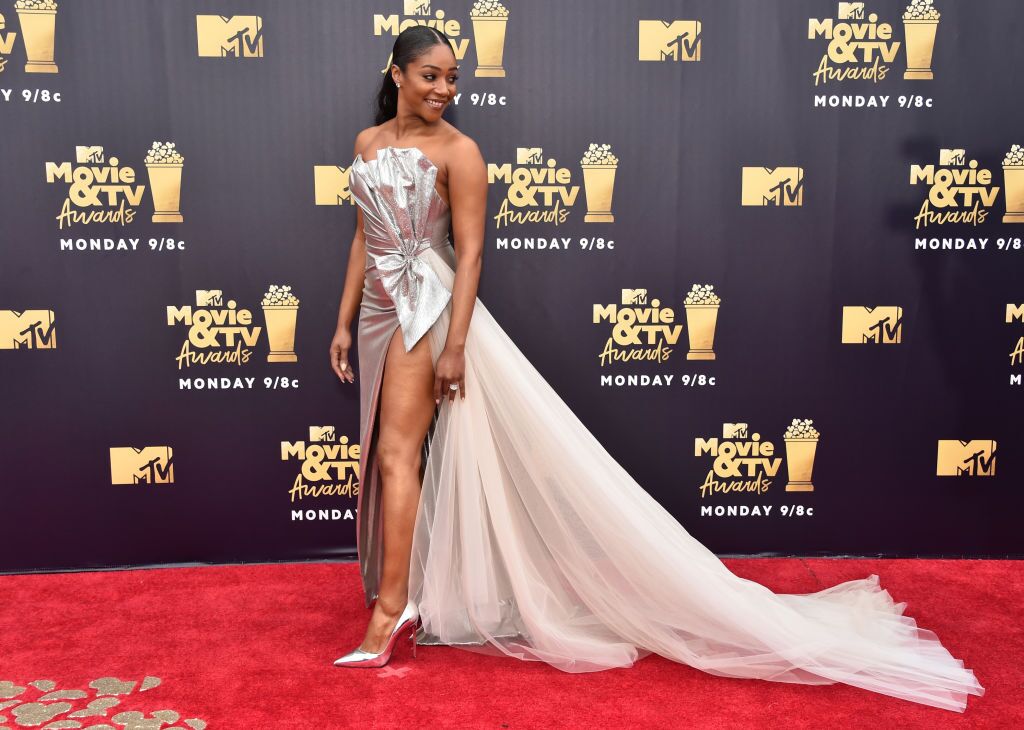 Tiffany Haddish in her formal gown at the MTV Movie & TV Awards | Photo: Getty Images
The comedian further explained she wasn't talking about employment or equality, but talking about when a man asked a woman on a date and then said they should go half with the payment.
Stressing her point further, Tiffany said that she was certain that if someone in the LGBT community were asked out by another person, they would also expect the person asking to pay for the date. She concluded by saying:
"It called etiquette and integrity. I didn't post this to offend anyone. I posted it to gauge the temperature for a new joke I am writing, and I know it will be funny and non-offensive. To anyone who is grown up and has been on a date."
Tiffany's post, as expected, attracted loads of comments from many fans. One man who commented believed that women never asked men out on dates, but that if he asked any woman out on a date, he would pay.
A second person was livid with Tiffany and told her that the post wasn't funny. The person also said that she hoped the comedian would feel the same way when she gets paid less because she's a woman.
Then, she said that she felt the reason women didn't get paid as high as men were because they didn't talk about the money.
Going further, the person said that then Tiffany would realize that men had to pay for their woman's meals and thus needed more money. Tiffany, however, replied to the person's comment.
The comedian advised the aggrieved fan to read the whole caption because she wasn't talking about what people were getting paid. Another fan's comment read:
"I agree, but I wouldn't expect her to want me if she didn't know that I could take care of her. Surely I don't want a woman who can't take care of me back...50/50 is expected."
This would not be the first time that Tiffany Haddish would be speaking about gender and payments. The actress bore her mind on unequal gender pay in an interview with "Variety" in 2018.
Then, she said that she felt the reason women didn't get paid as high as men were because they didn't talk about the money. Tiffany stressed the need for women to talk about how much they were getting paid.
She further said that closed mouths never get fed and that women didn't speak up because they didn't know what they were supposed to get.
Tiffany Haddish is never afraid to speak her mind on any issue, and that trait has seen her rise to the top of her career despite all the odds.
Please fill in your e-mail so we can share with you our top stories!