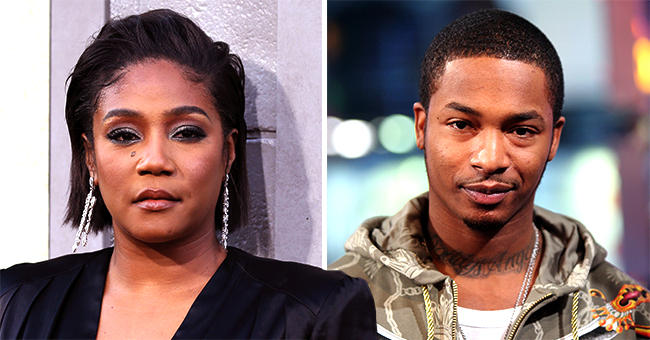 Getty Images
'Night School' Actress Tiffany Haddish Tells Ellen DeGeneres She Hooked up with Rapper Chingy but He Denies It

During an interview with Ellen, Tiffany Haddish revealed she hooked up with rapper Chingy in the early '00s, but Chingy himself firmly denied it.
Ellen DeGeneres played a game of "Burning Questions" with comedian Tiffany Haddish, where she was asked to share some things that people don't know about her. At one point, Ellen asked her if she ever dated a celebrity that "the world doesn't know about."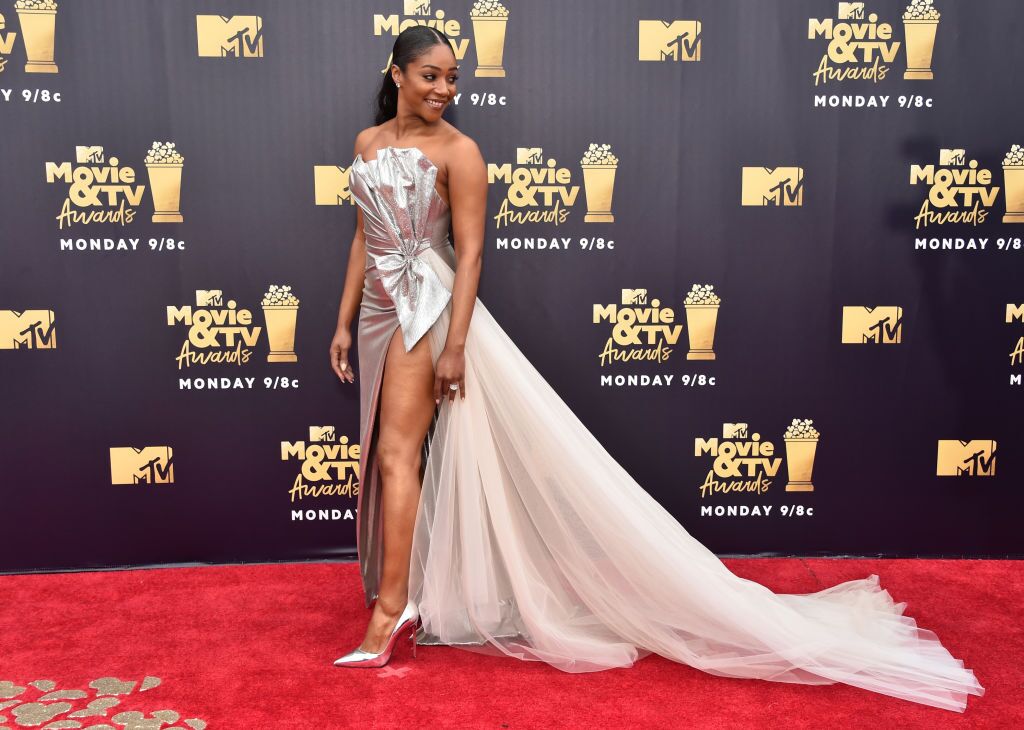 Tiffany Haddish in her formal gown at the MTV Movie & TV Awards | Source: Getty Images/GlobalImagesUkraine
Revealing Her "Hookup"
Laughing at the question, Tiffany shared how she once opened up about hooking up with Chingy. When the TV host asked how she can remember the rapper, Tiffany started singing lines from his hit song "Right Thurr."
"I talked about one, but was it really dating or did we just hook up? Chingy. It was a hookup. That was the early 00s, y'all. I don't even know if that counts anymore."
Chingy Dropping Facts
In a now-deleted Instagram post, Chingy opened up about his side of the truth. According to the rapper, it was his brother whom Tiffany hooked up with in the past.
The rapper hints, though, that while Haddish was involved with his brother, it was him whom she really liked.
Revealing Unknown Information
Tiffany Haddish has been dropping bombs recently, as aside from her "unknown dating stage," she also revealed her first-ever plastic surgery experience.
According to the "Girl's Trip" actress, the first time she had plastic surgery, she got a chin job. She shares that while she never had anything done because she wanted to, there was one time she needed a chin job to remove a mole on the right side of her chin.
"I had plastic surgery before. On my chin I had a mole right here and they had to remove it. They said it was plastic surgery, even though there was no plastic involved. And I didn't get put to sleep, but they cut me."
Tiffany and the Future
Although Tiffany had to get her chin done, it doesn't mean she's a fan of surgeries. In fact, it's unlikely for her to undergo another procedure ever again.
Tiffany Haddish on the red carpet of the Emmy's | Source: Getty Images/GlobalImagesUkraine
With so much confidence, Haddish's life has been an open book. However, fans are waiting to see how she's going to respond to Chingy's accusation of her once dating his brother, and not the "Right Thurr" rapper himself.
Please fill in your e-mail so we can share with you our top stories!