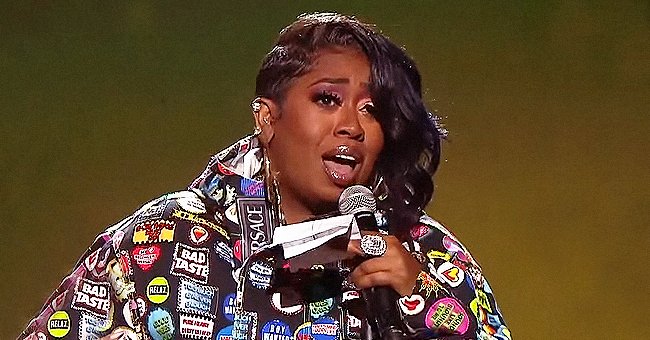 YouTube/kimarchive
Missy Elliott Gets Emotional during Acceptance Speech as She Receives Music Innovation Award at Urban One Honors
Missy Elliott, received the Music Innovation Award with tears and an inspirational speech.
Missy Elliott was the recipient of the Urban One Honors Music Innovation Award on January 20, 2020.
The iconic rapper received the prestigious award from the hands of friends Lil Kim and Da Brat and couldn't hold back her tears.
The Awards ceremony was held on Marting Luther King Jr Day, and Missy reached out to her fellow African Americans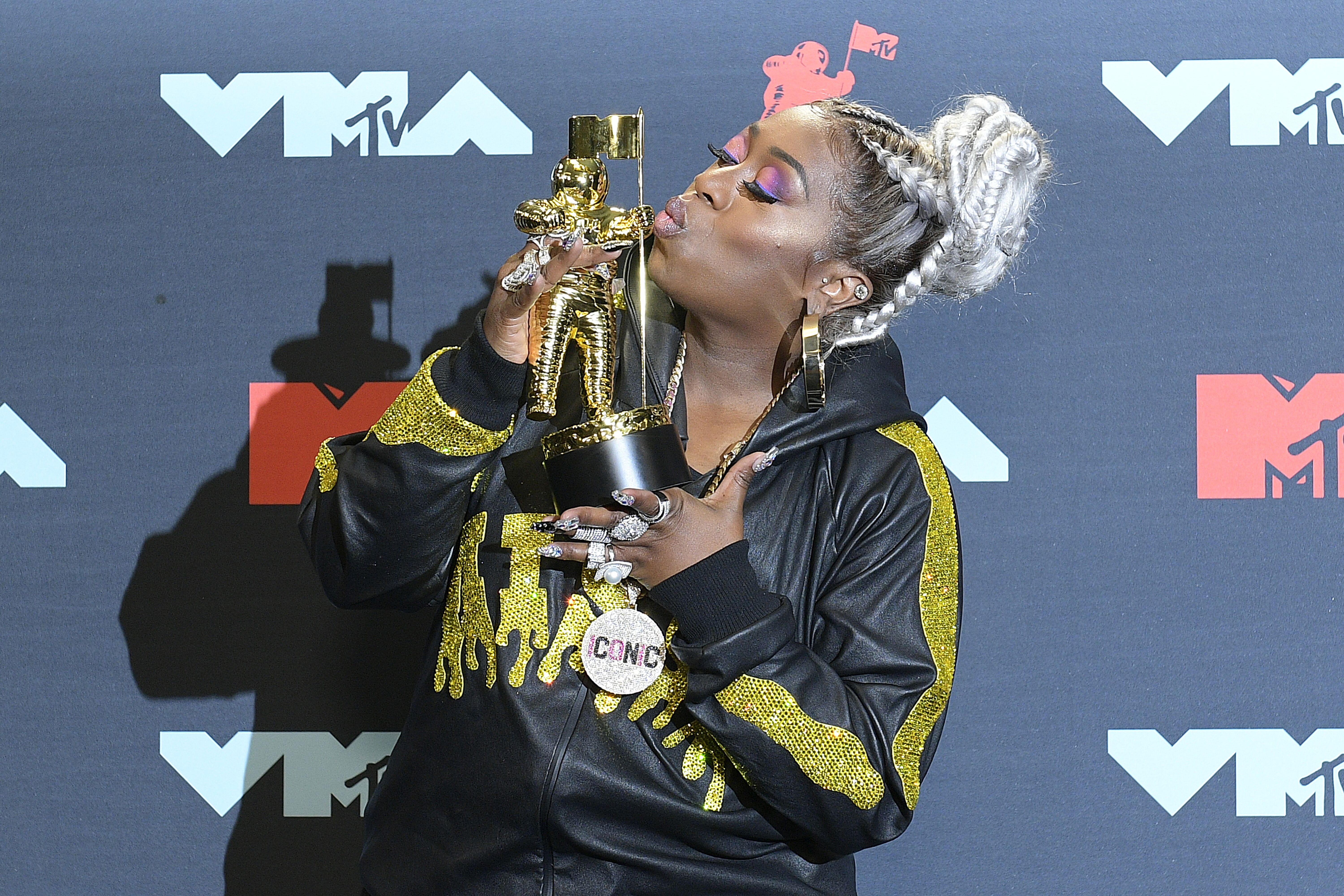 Missy Elliott at the 2019 MTV Video Music Awards in New Jersey/ Source: Getty Images
LIL KIM PRAISES MISSY ELLIOT
Before calling Missy up onto the stage to receive her award, Lil Kim spoke about 48-year-old the rapper and her brilliant and innovative career that had opened the doors of rap for women.
Lil Kim then spoke about her close friendship with Missy, whom she referred to as her sister. She said:
"You are different in a beautiful way. When I looked at you I always saw talent, beauty, and love. Everything inside of you just said, 'Dag, I wanna be her friend.'"
An emotional Missy gave a moving speech in which she revealed that her battle with Grave's DIsease had brought her to her knees, and to the verge of giving up on her beloved music.
THE BITTER BATTLE WITH GRAVE'S DISEASE
The tearful Missy was comforted by Da Brat and Lil Kim before she could continue. She spoke honestly about her pain and her despondency, saying:
"I was sick. I couldn't even hold a pen to write. It was so much to say give up, but as I stand here with all of you, I thank you because there is so much talent in this room."
MISSY ELLIOT'S MESSAGE ON MLK DAY
The Awards ceremony was held on Marting Luther King Jr Day, and Missy reached out to her fellow African Americans with powerful, inspirational words. She said:
"Your energy and everything about us — I want y'all to know that we are special. Black people, we are special, understand that. We have to know that."
Missy, considered one of the foremost rappers and songwriters of her generation has won four Grammy Awards and was inducted into the Songwriters Hall of Fame - first female hip-hop artist to be awarded that singular honor.
MISSY ELLIOT HELPED LIL KIM DURING BANKRUPTCY
Lil Kim isn't just a fan of Missy Elliot's music, she is also a close personal friend and an admirer of this extraordinary woman.
Lil Kim revealed that Missy is as generous as she is talented, and when she was going through a bankruptcy processes, and on her last dime, Missy came to the rescue with a $25,000 loan to see her through.
After a shootout outside a Manhattan radio station which she witnesses, Lil Kim was summoned to testify against the shooter who was her friend - and perjured herself.
She was sentenced to serve a year and one day in federal prison for lying to the grand jury. On her return, Lil Kim found herself owing huge sums in federal taxes, and being sued by her record company for breach of contract.
In her worse moment, Missy stepped up to the plate and showed that she was a true friend - something Lil Kim never forgot.
Please fill in your e-mail so we can share with you our top stories!