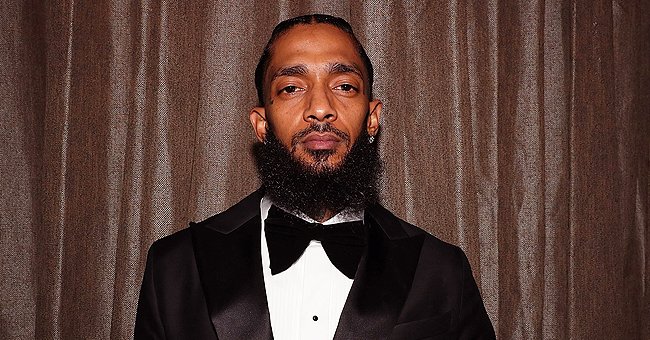 Getty images
Nipsey Hussle to Be Honored with All-Star Tribute at the 2020 Grammys

The 2020 Grammys will feature a tribute to iconic slain rapper Nipsey Hussle.
It has been announced that the 2020 Grammys, scheduled for January 26, will include a tribute to Nipsey Hussle, which will feature an all-star cast.
Nipsey, who was murdered on March 31, 2019, was a three-time Grammy-nominated musician, and an activist who worked to end gang violence in Crenshaw.
Nipsey is nominated for 3 posthumous Grammys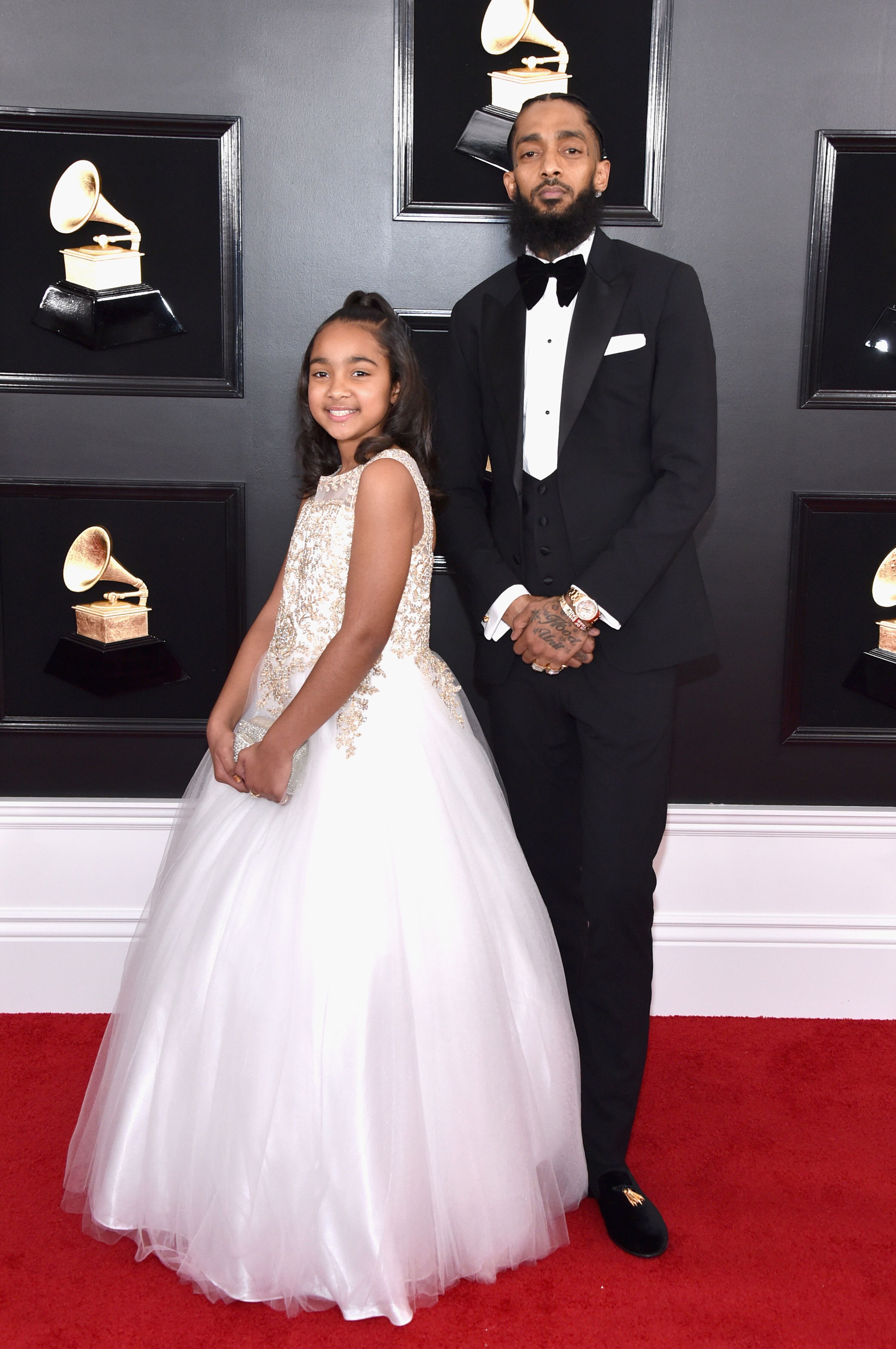 Nipsey Hussle with his daughter Emani at the 61st Grammy Awards in 2019/ Source; Getty Images
MUSIC ICONS TO PAY TRIBUTE TO NIPSEY HUSSLE
Among the artists stepping out on stage on Sunday night will be John Legend, Kirk Franklin, DJ Khaled, and Meek Mill.
Grammy Awards executive producer Ken Ehrlich explained the decision to pay homage to the tragically deceased rapper:
"An activist, entrepreneur, and rapper, Nipsey Hussle had a lasting impact on not just his community, but also the culture at large. There is no denying the influence he had and his legacy will be felt for generations to come."
The awards ceremony .which will be hosted by Alicia Keys, will broadcast live from LA's Staples Center, which, coincidentally, is where Nipsey's memorial service was held on April 11, 2019.
The tribute to Nipsey promises to be an emotional moment for the audience and the fans. It has not been revealed if Nipsey's family or his long-time girlfriend Lauren London will be present.
Also performing at this year's show will a dizzying array of music talent, including Aerosmith, Billie Eilish, Lizzo, Ariana Grande, Jonas Brothers, Camila Cabello, Bonnie Raitt, Run-D.M.C., and music's most romantic couple, Blake Shelton and Gwen Stefani.
And present throughout the ceremony will be the memory and the music of Nipsey Hussle. Nipsey is nominated for 3 posthumous Grammys.
NIPSEY HUSSLE'S KILLER TALKED TO HIM
According to the recently-released testimony given to the grand jury, Nipsey Hussle's killer not only knew him but engaged him in a conversation shortly before murdering him in cold blood.
Witnesses revealed that Nipsey's alleged killer Eric Holder spoke to him, and the two discussed "snitching."
After the conversation, Holder left, returning later with a gun. He then shot Nipsey and wounded two bystanders.
Holder, who has pleaded not guilty to the charges, had gang affiliations, and Nipsey was scheduled to meet high-ranking officials of the LAPD the next day to discuss ending street violence in Crenshaw.
Please fill in your e-mail so we can share with you our top stories!